Emirati Artist, Fatma Lootah, Just Got Her Paintings Featured in New York's Times Square!
Via: Vogue Arabia
By Nada Hamouda
In one of New York's most photographed sites, Emirati Artist, Fatma Lootah, has had her artworks displayed on the iconic Nasdaq tower this week. Having these paintings glimmering at the New York's Time Square feature the intensity of Emirati culture and heritage.
This display follows the Nasdaq Artist in Residence programme that aims to highlight a wide variety of artists by displaying their work to thousands of people.
Born in Dubai, Lootah left the UAE in 1979 to study art in Washington and continued following her artistic passion as she now lives in Italy. "Travelling means getting in touch with the culture of other people. It is the richness that you gain and this richness makes you a better person. A better person means a good artist who can reflect this beauty," Lootah said.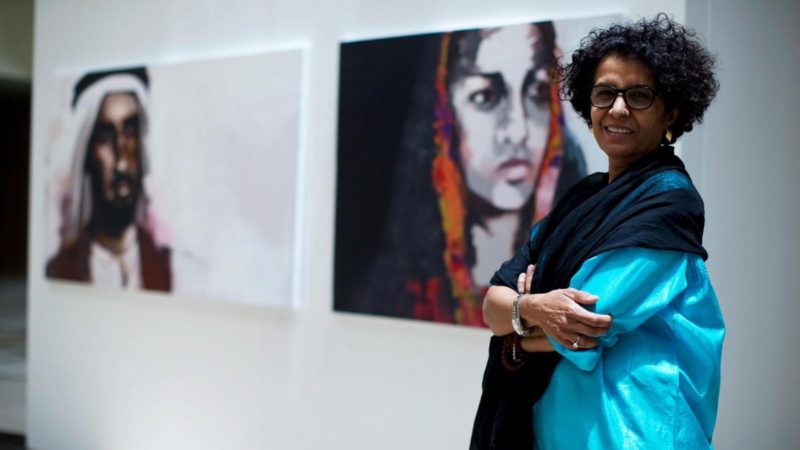 WE SAID THIS: We can't be more proud!