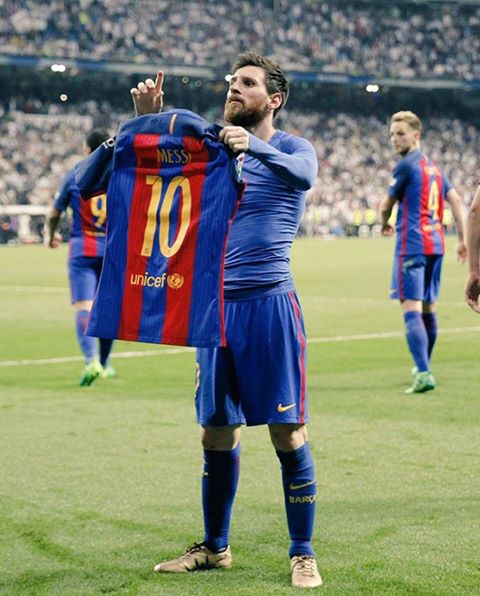 Yesterday, the world watched one of the best matches of 2017 so far. The only match I could think of that was as good as this one was the very recent Real Madrid vs Bayern Munich in Santiago Bernabéu.
Speaking of the Bernabéu, Barcelona put on a world class performance against Real Madrid on their own turf. Messi's performance was nothing short of brilliant and resilient. If I were to use a song to describe his performance it'd definitely be Sia's 'I'll Survive.' Why that song? Because almost every Madrid player fouled him; he even drew blood from a duel with Madrid's defender on a header.
Nevertheless, he kept fighting, scored two goals, one of which won his team the game in the last minute of the Classico. Messi's celebration though was so savage he had to pull out a pair of black sunglasses and a necklace that said thug life. His celebration, holding his shirt, silenced 81,000 Real Madrid fans and a whole city.
If you were watching the game in a public place, you'd notice how everyone suddenly became Spanish and how all Egyptians became football analysts and experts. I'm not even going to start on the fattey (bullshit analysis) that was being thrown around.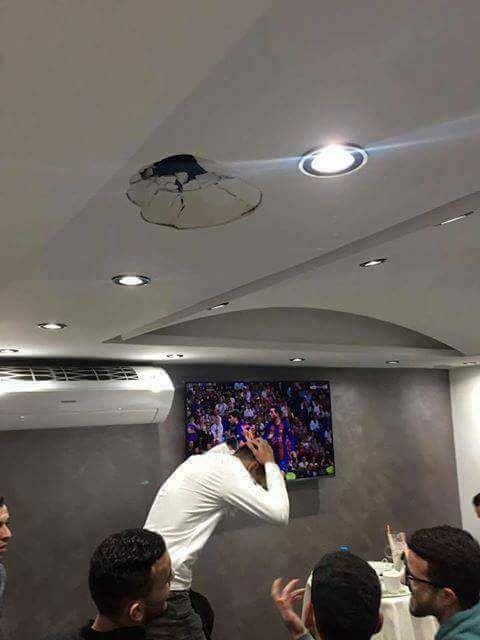 Finally, after becoming Spanish analysts and experts, they became world class referees. Why? To find the mistakes the referee may have made to justify their loss.
For me, I'd hate to watch a huge match like this in a public space, because I'm a die hard football fan that can't handle the amount of fattey and comments.
https://www.instagram.com/p/BTQe51HBIv3/
WE SAID THIS: If you were not that interested in football, I definitely recommend for you to watch a huge match in a public space.