The Orman Garden, one of Egypt's most well-known botanical gardens, is situated in the Giza district on Ahmed Zewail Street, directly across from the Giza Zoological Garden and east of Cairo University. It is brimming with fascinating history, amazing views, lovely plants, and fun activities for everyone. So let's embark on an interesting journey within this gorgeous green metropolis.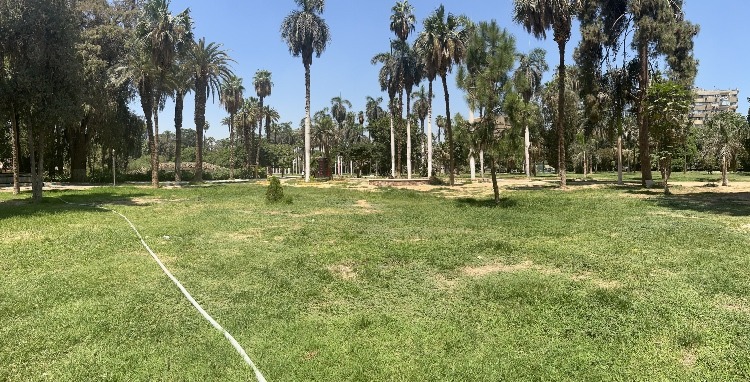 History
The garden dates back to 1875, during the reign of Khedive Ismail Pasha who established it. Additionally, it was designed by the French landscaper Jean-Pierre Barillet-Deschamps. It became a public botanical garden in 1917 and was put under the Ministry of Agriculture's management. The garden covers about 28 acres and today, the garden contains a herbarium building, a rock garden, a rose garden, cactus gardens, and probably the most notable feature, the lotus pond. But have you asked yourself what the word "Orman" actually means? It is a Turkish word, meaning "the forest."
Now that you have entered the garden, you pay a five Egyptian pound entrance fee. Unfortunately, there is no student discount. Next, you can see several seats and chairs that are a little worn out and are not in the best aesthetic condition as you walk through the entryway. However, you often get warned about judging a book by its cover, and so I gave the garden its fair chance.
Events
The Orman Garden hosts the Spring Flowers exhibition each spring, which is thought to be the oldest continuous exhibition of flowers in Egypt. According to Massoud, a gardener who has been working in the garden for three years, there is another exhibition for kids to learn about bee colonies and the kinds of honey produced that is held at various times throughout the year. Kids attend these programs, he said, "to learn more about nature and the value of greenery around us." Additionally, Massoud suggested that students from agriculture institutions visit the garden periodically to learn more about the plants and trees there.
The garden also boasts a water pond filled with hydroponic and semi-aquatic plants, as well as a 2-acre-long rose garden that includes many different types of roses.
The garden also has a greenhouse, which is used mainly to breed plants in the garden, and raise them for cultivation or sell them sometimes to the public for great prices.
Who else comes?
As soon as you enter the garden, you'll notice that lots of people are bringing their kids along for a relaxing picnic that includes some delicious food. Even Youssef, Nagwa, and Seif (who just recently graduated from middle school and wants to be an engineer). They mentioned how convenient it is for them to visit the garden because they live close by. They typically bring food and have a quick picnic before the garden fills up in the morning. Youssef stated: "Eating my mom's falafel sandwiches, which you can't find anywhere, is the best part of the day along with the beautiful views the garden offers."
In addition to families, there was a Boys Scout group participating in several activities, one of which involved setting the tent you can see below. I had the opportunity to speak with Hazem, the team leader, while they were having some difficulty setting it up. He explained that they frequently visit the Orman Garden to take advantage of the sunshine and the variety of outdoor activities. They specifically feel better when they are near other groups that they are familiar with and frequently attend educational events and school field trips.
My tour came to an end in the park, but what I took away from it is that while Cairo has some stunning gardens and parks, it takes a lot of work to publicize them and keep up their facilities. Although the Orman Garden is absolutely beautiful, it is obvious that many of its facilities require more care. Additionally, more year-round events are required to engage the public and spread the word that visiting gardens is one of the most rejuvenating activities you can do in the great outdoors.