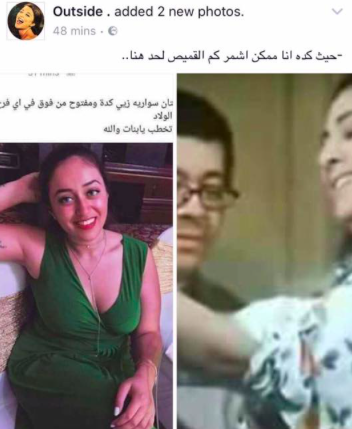 Social media can be a hostile place. Pharmacy student, Monica Sedki, finds herself the latest social media victim after someone used her personal photos for a fake account.
This past week, Facebook has been sharing screenshots of a page called 'Kaif Tash2otin Zakaran' -which translates to How To Hook Up With A Guy- and what was thought of as a private group for women soon turned into a nightmare.
Sedki posted a video of herself devastated after finding out her personal photos were used by a fake account. The fake post stated that she used to wear "tight dresses to seduce men."
The young lady is obviously devastated. not everyone has thick skin when it comes to social media's back fire. Watch the prank's victim message to those who sabotaged her reputation:
WE SAID THIS: This is just a reminder that we should responsibly share on social media.