The Egyptian National Theatre Festival returns with its 16th edition and this year, they are placing a celebratory torch on an icon of Egyptian cinema, the legendary Adel Emam. The entire festival will be named after Emam, in recognition of his long-standing impressive career. Known as the icon of stage and screen, the comic and dramatic actor starred in over 100 movies, more than a dozen TV shows as well as several plays during his career that surpasses over six decades.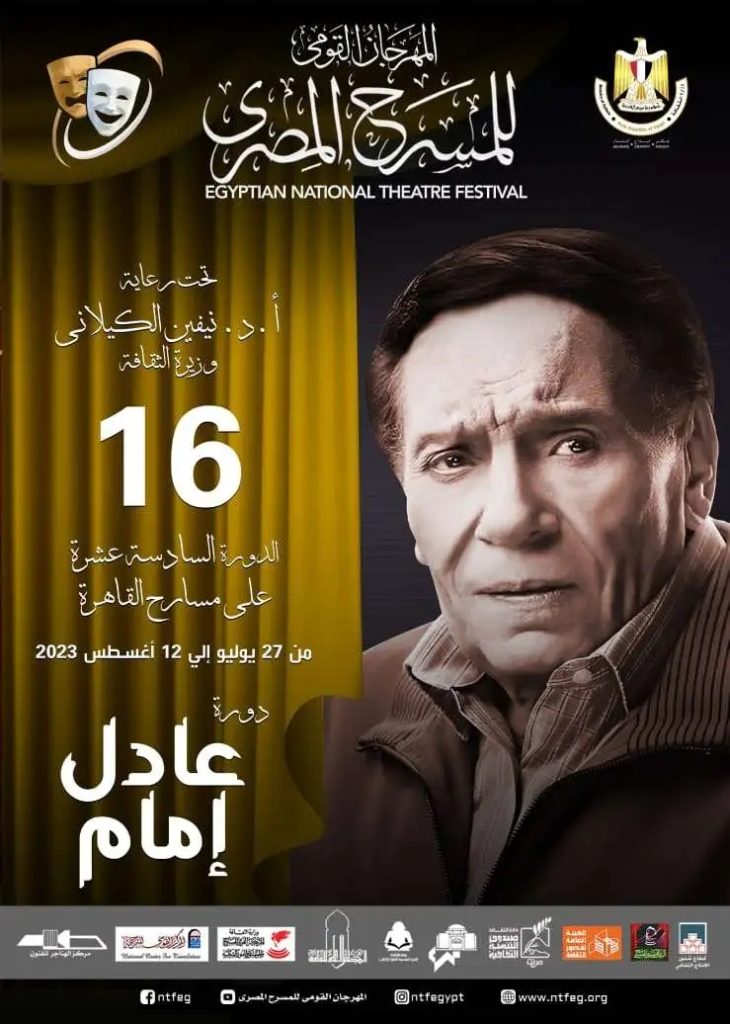 Choosing Emam as the leading name behind this year's edition is a great way to celebrate the world of theatre knowing his impressive portfolio that includes the iconic play ''Madrasat El-Mushaghebeen'' ( The School of Mischievous). Beyond celebrating the legend, the festival which will be running from July 27 until August 12, will the staging ground for a multitude of eclectic performances and plays. Everyone will be taking part including performers from private and corporate theatres, NGOs, university theatres, acting syndicates and much more.
Beyond the performances, the event hopes to encourage creative theatre actors to take part and participate in creating works worthy of classic Egyptian theatre. Having Emam be the name behind this year's edition will inspire young talent to follow in his footsteps and grace the stage.