The youngster Ahmed Nabil is the glistening Designer behind Nob designs, a nonconventional and an outspoken fashion brand since 2014. Nob designs made several appearances, from the CCf season three to the Cairofashionweekend with collections for all year round. This summer, the beaming designer made quite a bustle through his latest collection "RESET TRANSMISSION" so we decided to pop some questions for Nabil.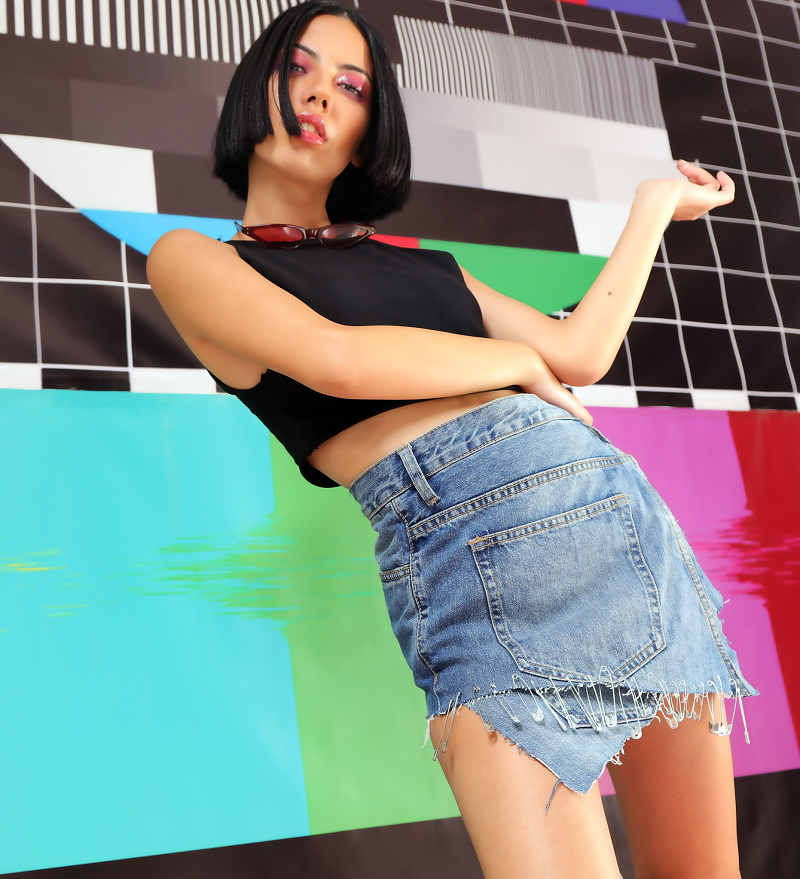 How would you describe your fashion sense in general?  
It's very experimental, I don't go for the expected. I always love to try new things, the whole dress with heels is not a stable for me. I'd always play it up.
When did you realize that you want to pursue Fashion Design as a career?  
From a very young age actually, I remember when I was in grade 3, I anticipated what everyone will wear in the annual show and anything related to fashion.
Describe Nob Designs in 3 words  
Brave, Cool, and "not your cup of tea"
What was your main inspiration/muse for the "RESET TRANSMISSION" collection?     
I was going through a phase of feeling clueless, and I did not know where I am heading. This collection is conveying how I went in a hesitate and unclear path since my last winter collection, this collection resembles my own-self, transmitting my inner channels, manually, just like the old TV.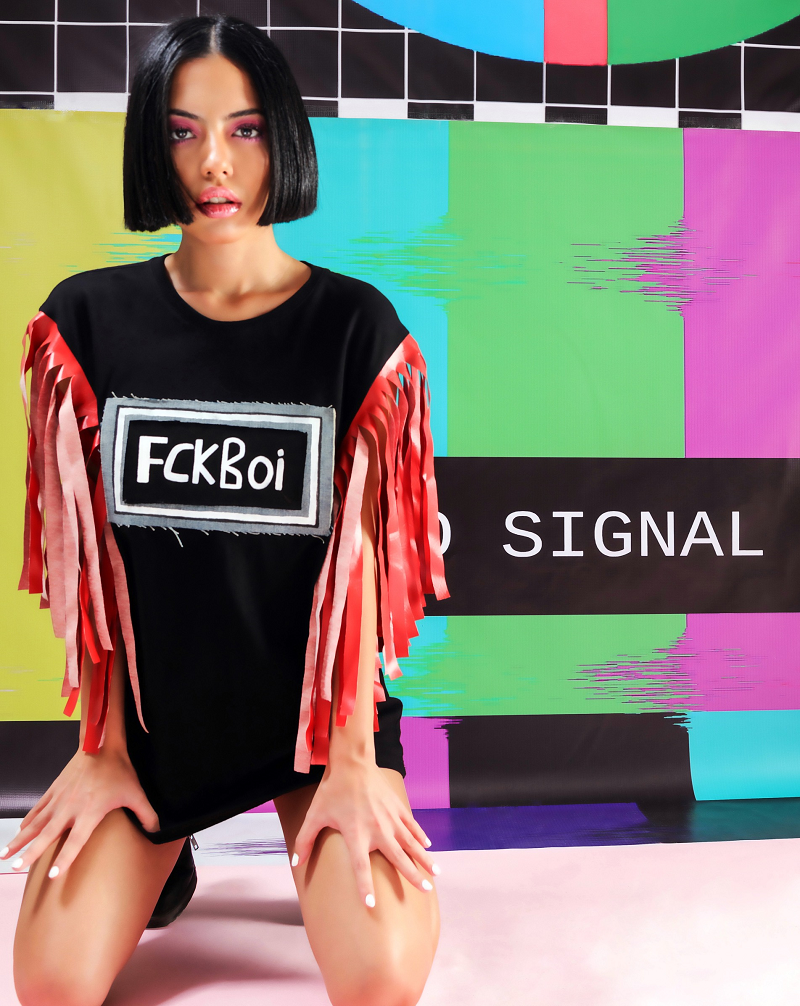 You decided to go behind the lens for your new collection, was it as challenging as sketching your designs?   
Surprisingly, it was not hard at all, as I really imagined everything as if it were me who is posing in front of the camera, I followed by guiding the models and talking with them throughout the shoot. All of this with the help of the Photographer, Abdallah Roshdy, who was in charge of the technicalities and lights.
Which music/movie/book gets you ready to design? 
When I start the whole process of creating designs, I love to always hear my favorite music, and it is really so diverse I don't have a specific music taste. I go for contraries, like Kali Uchis sometimes, other times I listen to Frank Sinatra, and Enrico Macias. For books, I don't have a specific favorite to inspire me, but I always go back to my old sketches to get re-inspired, and Purple noon is my all time favorite movie because it makes me so content.
If any of these models would represent Nob Designs, would it be Winnie Harlow- Ashley Graham-Gigi Hadid-Alessandra Ambrosio? Why?  
I'd definitely go with Winnie Harlow, not only because of her very unique skin condition "vitiligo", but because of how different she is overall.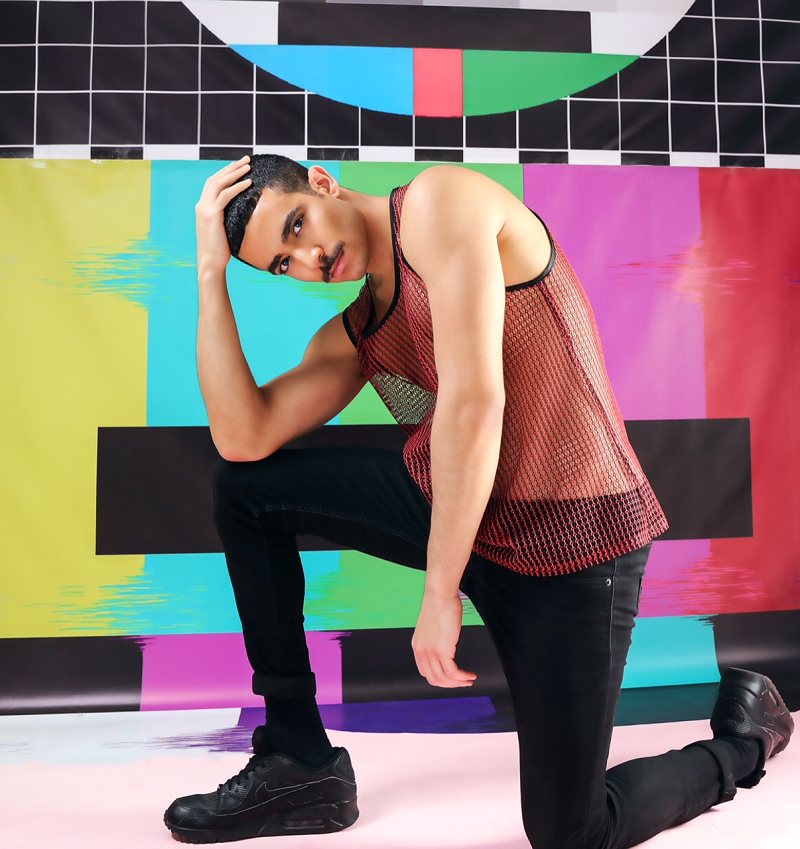 Your designs contain intricate details and objects, what was the hardest design for you to create?  
I have to say it was my sister's prom dress, she gave me the hardest time designing the dress for her.
If you can dress on national and one international celebrity, who would they be?   
For national, I'd go with Maya Diab, and for international, I'd go with Kali Uchis or Olivia Palermo.
Pick an outfit from Nob Designs for Rihanna, Kylie Jenner, and Taylor Swift.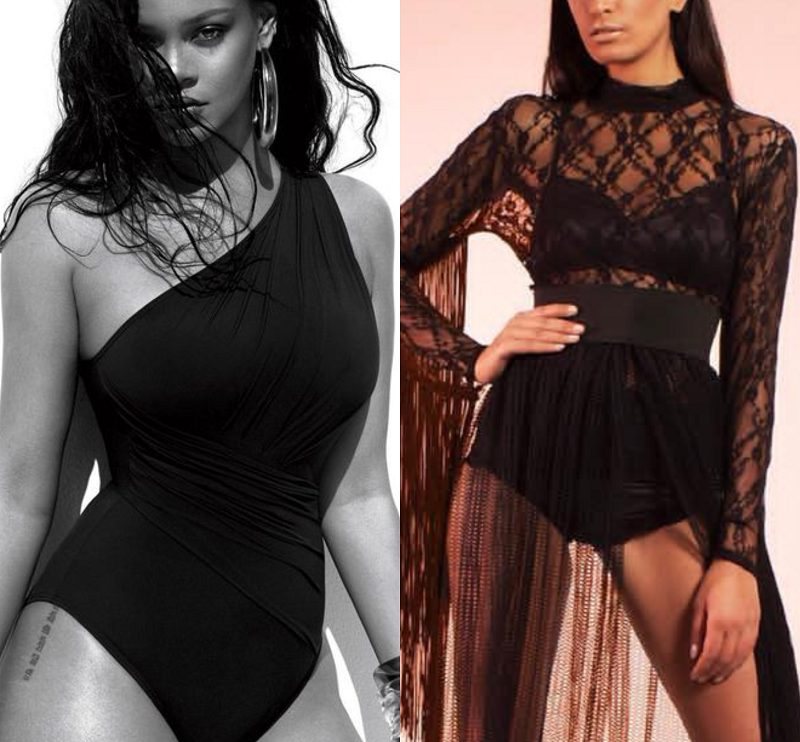 I see Rihanna in this black lace and mesh dress from my "Superstitious Anniversary" collection.
The youngest billionaire would definitely complement this dress from the "Since 2014" anniversary collection.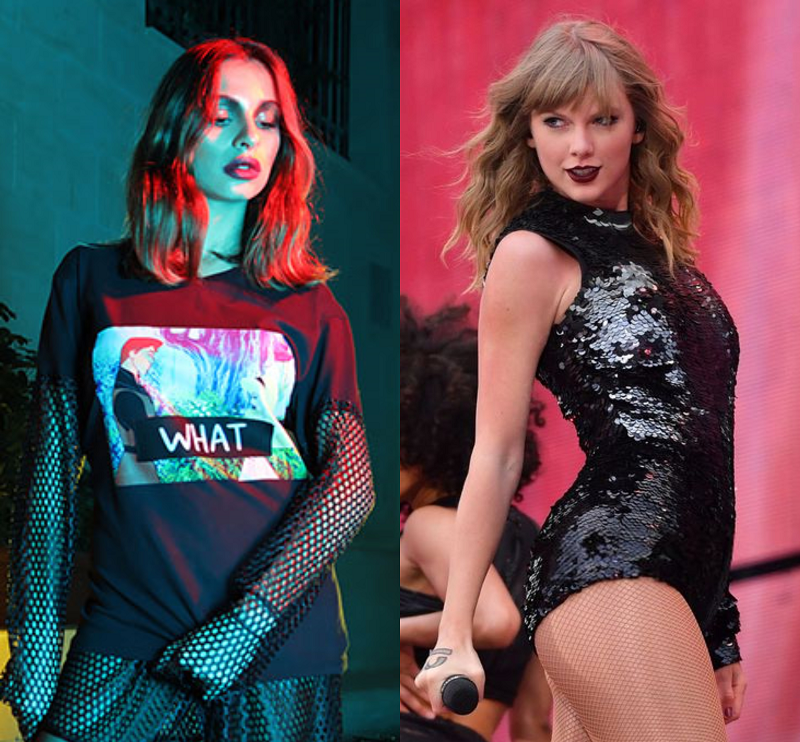 I wouldn't really want to choose anything for Taylor, but If I had to, then it must be this one. It is as dramatic.
WE SAID THIS: Nob Designs is for sure a source for transmission for fashionistas!