By Nour El-Miligi
Update: 6 Museums have been added to the list, so keep reading!
Due to the novel coronavirus outbreak, all of Egypt's archaeological sites were shut down. Yet currently many countries are slowly trying to function again and move towards gradually reopening their historical sites. After a Meeting that included the Minister of Tourism, Doctor Khaled El Anany and Secretary-General Of The Supreme Council of Antiquities, Doctor Mostafa Waziry as well as a number of ministers discussing archaeological reopening plans. The Egyptian Ministry of Tourism and Antiquities has announced the archaeological sites that are to reopen during the coming period while of course following the precautionary measures.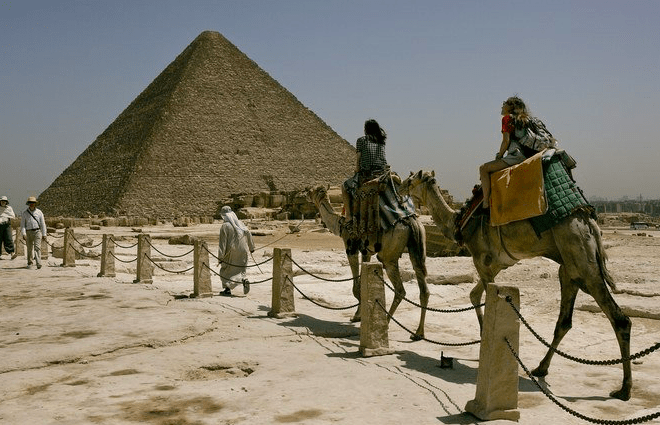 These reopenings will include the Baron Palace in Heliopolis district, the museums of Sharm El-Sheikh, and Kafr El-Sheikh, the Royal Vehicles of Bulaq, the National Museum of Egyptian Civilization in Fustat, Cairo Airport, and the new administrative capital. Moreover, according to reports, many museums will be ready to welcome visitors as well including The Egyptian Museum, Museum of Islamic Art, Luxor, Alexandria, and Hurghada Museums. The rest of the historical sites are to successively and gradually reopen.
Update: The Alexandria Museum of Fine Arts, Mohamed Nagy and Mahmoud Mokhtar Museums in Cairo, Museums on Taha Hussein, former president Gamal Abdel Nasser, and Mustafa Kamel, as well as the Umm Kulthum Museum in Manasterly Palace, and the Prince Taz Palace in Cairo's permanent exhibition, are all set to open in July. The Naguib Mahfouz Museum will be open to visitors as of August.
During the meeting, certain guidelines and precautions have been addressed by Doctor Mostafa Waziry; museums will be only opening during the morning period and the maximum capacity of workers is 30 in open spaces while maintaining social distance. To add, workers ought to be wearing face masks and medical gloves throughout the entire working period and a daily checkup is to be carried out on them to ensure no one caught the virus.
A guide booklet will be distributed to all museums and archaeological sites to follow up and implement all instructions once work is resumed.
WE SAID THIS: Which historical site is your favorite?