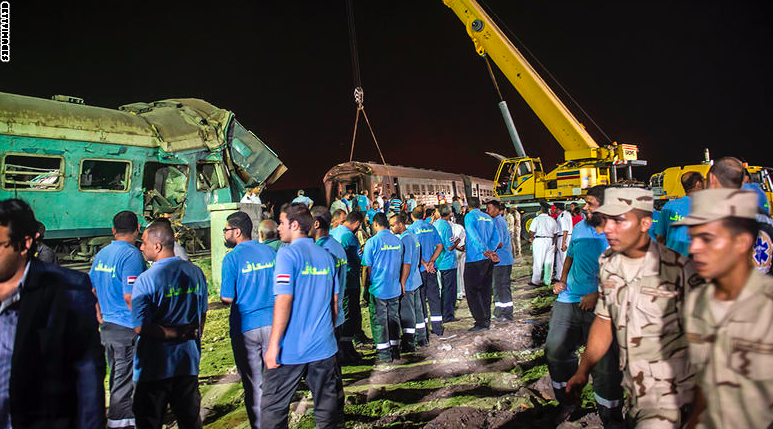 One selfie that has sparked outrage across the country this week was taken during one of the biggest transportation disasters in Egypt's recent history. The Ministry of Health announced on Friday evening (August 11th, 2017) that two trains colliding in Alexandria have killed at least 41 people, and injured at least 179 passengers.
A photo went viral on social media of two paramedics taking a selfie in front of the deadly train wreck, that occurred in Alexandria. The social media backlash was intense, accusing the men of being inhumane, unprofessional, and demanding that these men be harshly reprimanded. Egypt's Ministry of Health decided to take serious action against these six medics.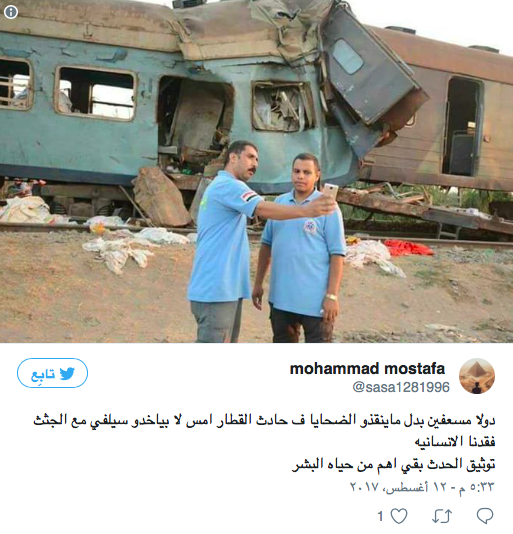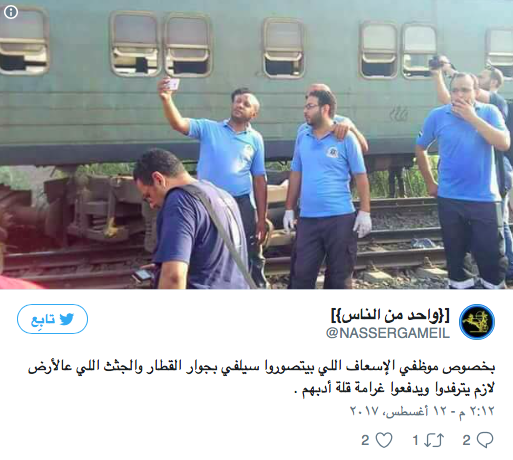 The spokesperson to Egypt's Health Ministry, Khaled Mogahed, told CNN that "the medics are currently under interrogation,  and in the meanwhile they have been referred to another medical center in the western Siwa oasis area, near Egypt's borders with Libya."
WE SAID THIS: We are happy to see that these inhumane acts have been met with an official response, not just social media backlash.