Egypt Raises Gasoline 92 Price to EGP 5/Liter
Via AlWatanNews
We've been hearing rumors for a while about an expected insane increase in fuel prices, but what we woke up to this morning is pretty painful. The Egyptian General Petroleum Corporation (EGPC) have given us yet another reason to carpool.
The fuel prices have raised from EGP 2.35 to 3.65/liter for gasoline 80, EGP 3.5 to 5/liter for gasoline 92, EGP 2.35 to 3.65/liter for Diesel and EGP 15 to 30/gas cylinder. We can all expect a following rise in every other product's prices, as well as transportation.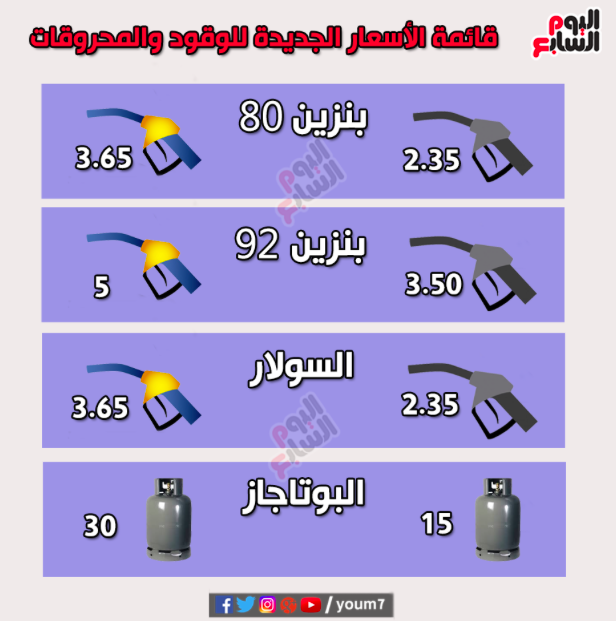 Prime Minister, Sherif Ismail, announced at a news conference at the Council of Ministers that the government approved the increase in fuel prices, according to measures taken last November, pointing out that the lifting of fuel had to be taken to correct the course of support next year.
WE SAID THIS: We can't help but wonder what will happen to our salaries!