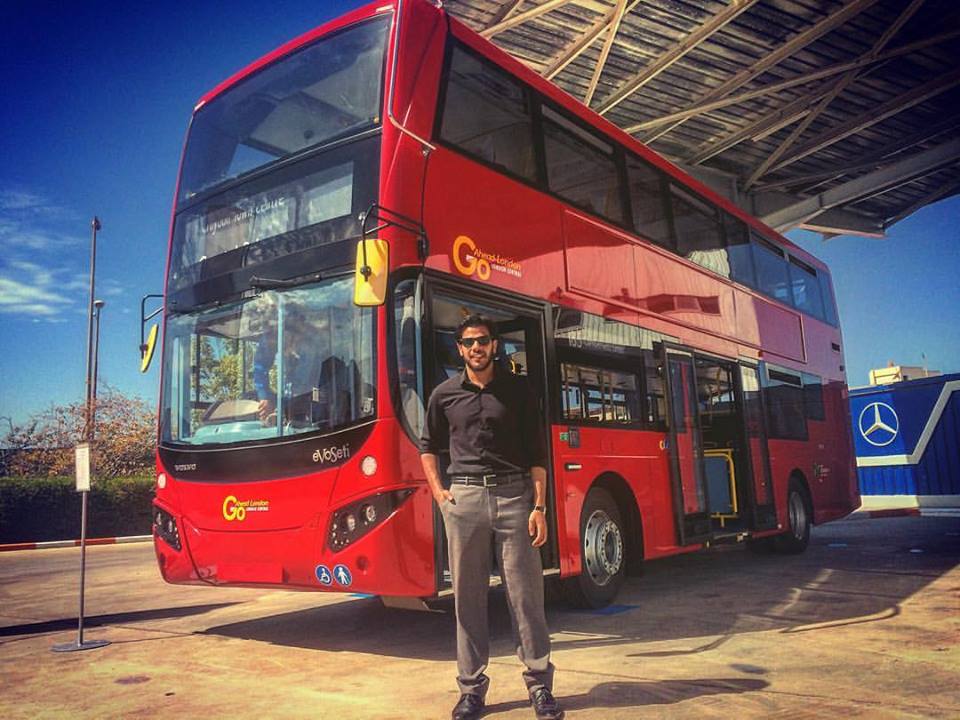 After years of planning and hard work, Egypt has finally released the first hybrid double-decker bus in the Middle East that is expected to be exported to the UK.
"We've been working on this prototype since October 2015 and we are very proud with the results. We've also built the premium quality buses from scratch," Hesham Muhammed, the Production Engineer for Egypt's MCV (Manufacturing Commercial Vehicles) department, told us. He says they will start exporting the buses "very soon" to the UK and he couldn't be more excited.
"Launching a direct line of car manufacturing for export shows trust in Egyptian industry," the Egyptian Minister of Trade and Industry also said during a tour to in the Sharqia Governorate.
In the future, Egypt plans to export between 8,000 to 10,000 double-decker and public buses not just for the British market, but also the Australian, New Zealander and Chinese markets annually.
WE SAID THIS: Don't miss 13 Times Egyptians Couldn't Have Nice Things.