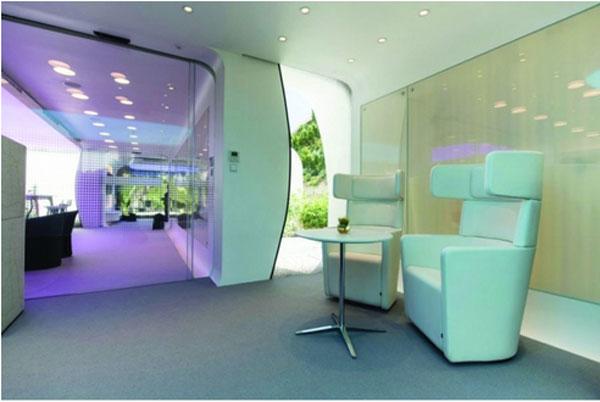 As one of the major incubators of innovation and future technology in the world, Dubai now has the world's first 3D-printed office, which was inaugurated by Sheikh Mohammed bin Rashid Al Maktoum, Vice-President and Prime Minister of the UAE and Ruler of Dubai.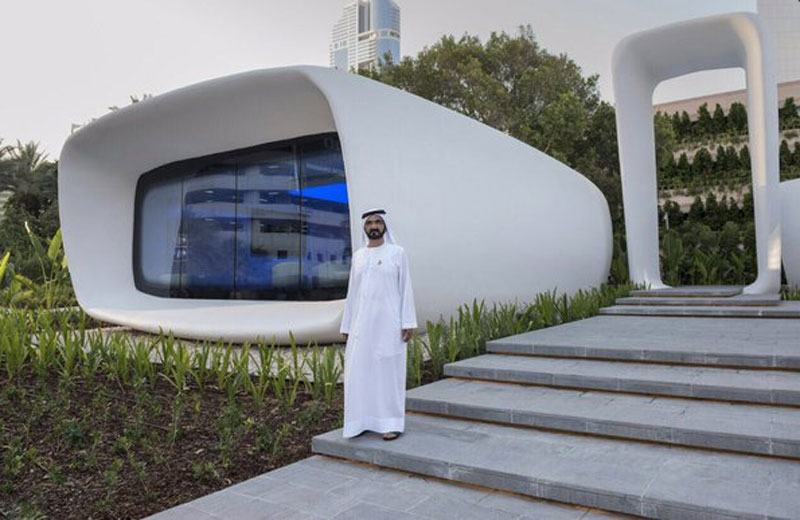 The "Office of the Future" on the Emirates Towers premises, is the real embodiment of Dubai's philosophy that pursues actions, not just theories. "We announce today the opening of the first 3D-printed office in the world, after less than a month of launching Dubai 3D printing strategy which showcases a modern model of construction," Sheihk Mohammed said.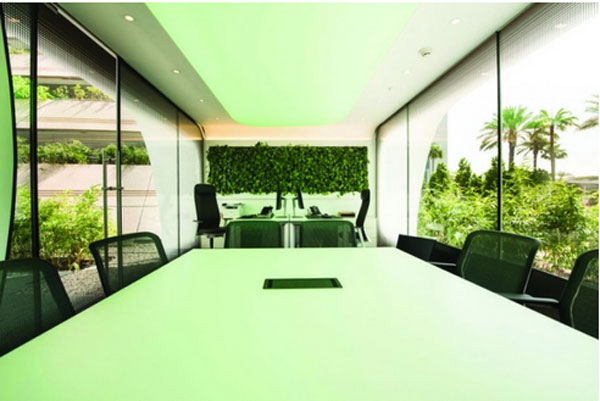 The 3D-printed office was constructed using a mixture of cement and other building material designed and made in the UAE and the United States. An arc outline was adopted for the building for safety reasons and to ensure its stability.
The first 3D-printed design offers key services within the building, such as electricity, water, telecommunications and air-conditioning. The office space covers up to 250 square meters and provides space for exhibitions and workshops as well as other events.
The model took only 17 days to print and two more days to be installed on site. This technological leap is part of Dubai's 3-D Printing strategy that aims to promote UAE and Dubai as the leading global center of 3-D printing by 2030.
WE SAID THIS: Congratulations Dubai for one upping yourself again.