Expo City Dubai's Al Wasl Plaza has been recognized in the Guinness Book of World Records as the world's largest interactive immersive dome.
Designed by Adrian Smith and Gordon Gill Architecture, it is famous for its captivating 360-degree design. Al Wasl, a 67-meter-tall structure, and 24,038 square meters, encompasses 130 meters in diameter means "connection" in Arabic.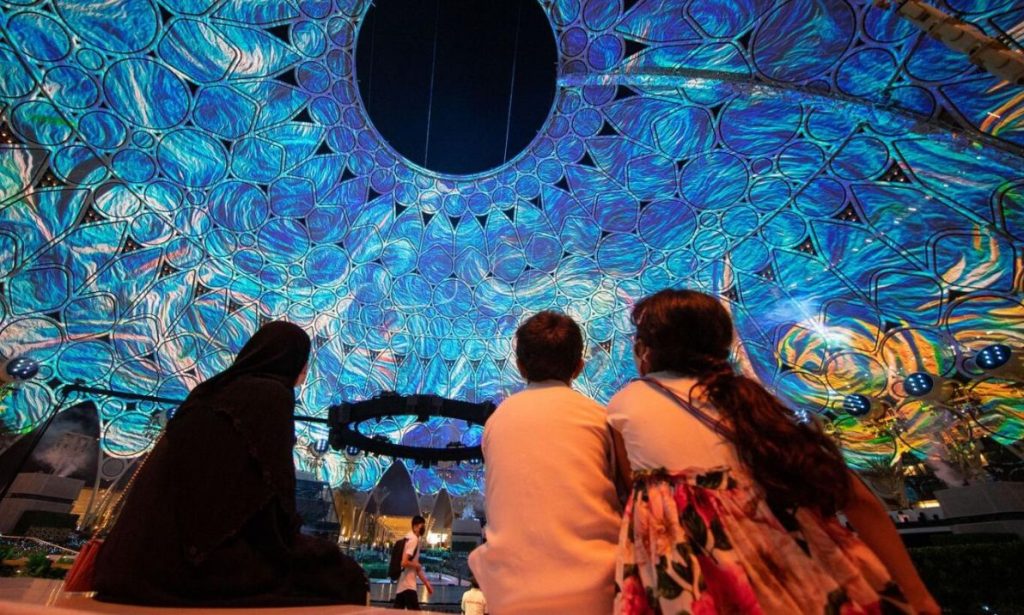 'The heart of Expo 2020', this huge structure incorporates an immersive projection experience. Its luxurious and smooth-looking pattern is inspired by a 4,000-year-old Bronze Age ring found in the UAE. It is also the same ring for the Expo 2020 logo.
To celebrate this milestone, Expo City Dubai has announced many exciting plans including the opening of a new cafe with Arabic fusion cuisine, and cultural festivals.
After closing for a brief time following the Expo, Al Wasl Plaza reopened to the public in October 2022. Now UAE can add another accolade to its impressive list of world records. From being home to the world's tallest tower, the world's deepest swimming pool, the world's tallest landmark sign, the largest frame in the world, and world's fastest roller-coaster!
WE SAID THIS: Don't Miss…Dubai To Construct World's First Underwater Mosque