A survey recently revealed that Abu Dhabi and Dubai are among the most expensive cities in the world to live in across the Middle East. In comparison with last year's list, Dubai ranked the 21st most expensive city, up from 23 last year, while the capital came in at 25, up from 33.
"The main reason Dubai and Abu Dhabi, and in fact almost all cities in the Middle East increased in rank, is that their currencies are pegged to the US Dollar, with Riyadh for instance currently rated more expensive than Rome," said Rob Thissen, Talent Mobility Consultant at Mercer Middle East.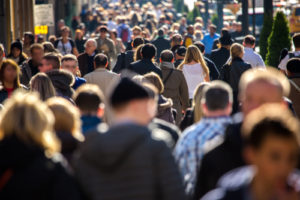 Some Middle Eastern countries have situated in the world's top 100 expensive cities, with a strong showing primarily from the GCC countries starting with Riyadh in the 57th place, a significant difference from its 71st place last year; Manama, Bahrain sees its ranking at 71st, differing from 91st last year; Doha is 76th, up from 99th last year; Muscat comes in at 94th, jumping from 117th last year; Kuwait City is 103rd, also climbing from 117th position in 2015 and Jeddah is 121st, a change from 151st last year.
Beirut, is positioned as the third most expensive city in the Middle East and 50th globally, down from 44th last year; which is tied with nearby Amman, Jordan, also 50th, representing a rise of four places from last year.
WE SAID THIS: Hong Kong is the world's most expensive city, knocking the Angolan capital Luanda into second spot.