Algeria, Africa's biggest country by surface area, comprises a major chunk of the Sahara including nature reserves and prehistoric sites. As part of the attempt to increase tourism in the Sahara, the country is now set to permit foreign visitors traveling to its vast desert south to receive visas upon arrival. Foreigners traveling to the south of the country who have tours scheduled with authorized local businesses may receive visas upon arrival at airports and land borders, according to a statement from the interior ministry.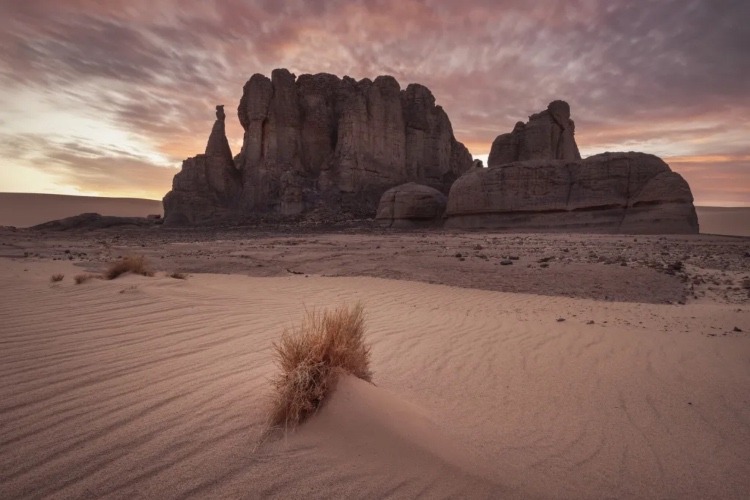 The North African country hosts far fewer tourists than its neighbors, Morocco and Tunisia, relying instead on its vast oil and gas revenues. Reports from Macau Business suggest that around half of those who do visit the country are Algerians living overseas.
Earlier this month, a direct flight from Paris arrived in Djanet carrying 64 passengers, the first since the service was suspended 12 years ago following the murder of a French tourist by extremists. Therefore, we can see that in recent years authorities have stepped up efforts to boost the sector.
A Sahara Desert Trip In Algeria
You should know that the most popular location to go on a Sahara desert trip is Algiers. This is primarily due to the fact that many tourists decide to begin their journey in Algeria's capital. The Sahara, though, is accessible from almost anywhere. For example, you can start your journey from Oran and Tlemcen in the northwest or Bejaia and Constantine in the northeast.
With the best time to visit the Sahara desert usually during the winter months, falling from Nov. to March. You have to keep in mind though that the night temperatures are around or below freezing. It's also worth noting that desert tours close during the summer season.
Camel riding, horse riding, and desert trekking are among the most popular activities that you can do there. Some even describe it as a "mesmerizing experience." A number of tourists have agreed that they felt safe and organizing the trio with a local agency makes the experience unique. During your trip, you'll be able to witness the spectacular sand dunes which are higher than some mountains, the black basalt sculptures, as well as the magical skies where you'll be able to sleep under the stars.