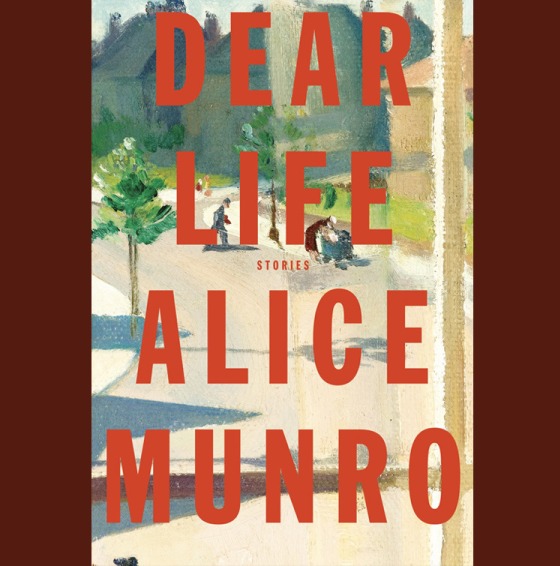 Alice Munro is a Canadian award-winning writer, having earned the Man Booker International Prize in 2009 for her whole body of work, as well as several other literary prizes along her distinguished career. She has over a dozen short story collections dating from 1968 till today. She will be 82 this July, and 'Dear Life' published at the end of 2012 may be her final book. She even ends the book with four semi-biographical short stories which she introduces by saying, "I believe they are the first and last -and the closest – things I have to say about my own life." Many reviewers found these last four stories to be their favorites in this collection.
Munro is the master of short story writing. Some may think she is too dark or not linguistically rich enough, but the truth is that she is a master writer. She delivers the most complex stories, characters and themes in such a simple exquisite way creating a truly thrilling read, and causing an addictive page turning experience which book lovers adore. Simply, one cannot put the book down until it is finished. Then, you don't want to pick up another book right away; it's just like when you're at a fine-dining restaurant, and you want to prolong the experience and take your time to enjoy every bite.
The fourteen short stories in Dear Life all have common themes. Throughout the book, the reader feels like a voyeur looking in on these ordinary Canadian lives. Their lives face twists and turns that are unexpected, and most of the endings are left open-ended. Just like normal life. One prevalent theme is time, and that life goes on whether we are conscious of time or not. Time just passes and barrels on, whether we want it to or not, irrespective of the difficulties or happiness the characters are facing.
Time will not stop or be confined, and Munro demonstrates this fact in every story. There is also a lot of infidelity in all the relationships as if monogamy is too difficult. Some reviewers believe this has to do with Munro's personal life, that she married early and that this is a reflection of how her marriage that ended. There are many stories where Munro clarifies the differences between life in small town/rural areas versus life in the city and the close-mindedness/conformity of the country is underlined. Death is also common in many of her stories where she shows how death is sudden, inevitable and ultimately, something we all experience and go through.
There is no confrontational drama at all in any of the stories. You cannot find a single scene or character where there is a huge emotional showdown, screaming, or crying. Everything that takes place is subdued, and unresolved. Even the most awful things seem to just happen, and life seems to just continue and move forward without pausing, or waiting for the characters to deal with what they are facing. This intensifies the experiences of all the stories, and you are even frustrated like in life at not having that closure.
There is a sort of sadness at the core of the short stories due to either heartache, regret or inability to accept certain events, which makes it so similar to real life experience. These aren't fairy tales, or happy feel good romantic stories; they are real stories about life, relationships, and all their hardships and complexities. The depressing tone is reinforced by having several of the stories set around WW2 and the Depression. Not a very fun time, yet life continued, moved on, loves were made and lost, children were born, raised and lost, careers and paths were chosen. Families got old, got sick, changed, moved.
Overall reading Dear Life feels like, one critic says, "we are saying goodbye to an old friend, that you may never see again." Truly, a unique and rich experience, that should not be missed.