By Mariam Nowar
Egyptian painter Abdelaal Hassan can only communicate with his loved ones when they draw Arabic letters on his palm to convey their messages. After specializing in painting alles, old houses, street vendors, and especially, the Egyptian woman, as well as decades of background in drawing newspapers with Sabah El Kheir, he slowly and unfortunately lost his hearing abilities followed by his sense of sight. Whether he is using sharpies, aquarelle, or oil colours in his paintings, his great history has him considered the quickest to leave an impact on the region if not also compared to artists worldwide. Yet, after over five decades in the business, he dreams of colours and wishes that every day he wakes up, he would see and paint again.
"He is fond of Picar, Claude Monet and Henri Matisse," recounts his ex-wife and caretaker, Ahram journalist Dina Tawfik, who mentions how Hassan had always had his hands on the computer as he researched art and listened to music. They met when she was working for Sabah El Khair and he drew her very first cover back in 1986. They were engaged and married right after, the next year. "I imagined a great artist like Abdelaal would be much older, but although I was half his age, I liked him a lot and convinced my family that we were made for each other. He fathered my three boys and he's always been my role model."
Dina tells the story from his eyes from the time he was a child, painting for his school in Port Said and was awarded in 1956 by Gamal Abdelnasser during his preparatory stages for his marvellous drawings. His grandfather used to give him colours that he used as a child since he was practically the one who raised him, and he had always had a special eye for characters, landscape and portrait. He was able to transform a photo through his eyes – not just copy pasting from reality. This talent enabled him to start sending his drawings to Sabah El Kheir and was published from an early age.
Hassan went on to study at the Fine Arts Academy and graduated with the highest honors in 1966 despite the fact that he did not score the highest grades during his submission to art school. After his graduation, he was registered in the army and fought in the 6th October War. He was one of the courageous soldiers to cross the Suez Canal in 1973 during Operation Badr that affected his personality and granted him the utmost respect for his country which, was his remarkable achievement.
After working for countless newspapers across the Middle East and creating the character of Magalet Maged, he launched his first solo gallery in 1988 and became an icon for painting portraits. His work is being show as collectibles in Egyptian museums across the country and would always take trips to photograph and paint simple Egyptian people. His selections were usually of street vendors that sell peaches and tomatoes in the Egyptian market with all of their versatile motions. He was fond of women for their ability to both work and carry children, which is why they became the center of most of his paintings.
"His hearing and sight issues started around five years ago when he had been careless with the treatment. This loss affected his career greatly," Tawfik says. "It's a tragedy that nobody could endure living through and his case is incurable. His nerve damage needs to heal on its own, but Dr. Khaled Sorour loves him and his art so much that we all owe a great deal of Abdelaal's improvement on his part," She added.
Tawfik shares how much she loves Hassan and that their one true connection has always been through art. Although he can barely hear using his medical headset, he can still speak and he recites Qur'an to remain in close faith with God. She insists that he has not for a second lost his feelings to the people who surround him nor his incredible intelligence.
She adds that it's almost like "being trapped from all sides, and despite all the fights, my love for him never died. We hope in the future, we can create a YouTube channel to inspire people to communicate with the deaf and blind to keep his dreams alive," Tawfik stated.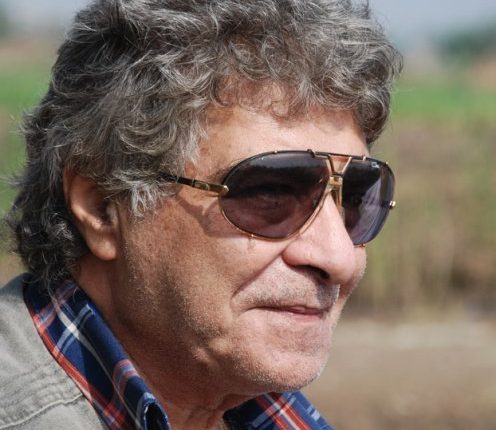 A reminder to feel thankful for the gifts you've been given, scroll through some of his most notable work below…
WE SAID THIS: Such an inspiring soul