Dawra Ramadaneya: Football Competitions in Cairo This Ramadan Season!
Via HuffPost UK
Egyptians spend and celebrate the holy month of Ramadan in the most unique ways possible. From family gatherings, doing charity work, distributing water and dates during Iftar time, to spending the nights listening to live music in Ramadan tents.
One thing that has been constant in Egyptians' lives every Ramadan since God knows when is the "Dawra Ramadaneya".
A "Dawra Ramadaneya" is a football competition that takes place during the holy month for prizes and most of the time, a sum of the money is used for charity or any good cause.
Here are some of the Dawrat Ramadaneya that are taking place in Cairo this Ramadan 2019!
Play For A Cause
Play For A Cause is a Ramadan football cup organized by Empower Football Academy for girls! All the participants are amateur female footballers; like academy teams, second division, and university teams. The cup takes place at Al-Karma Club, and the first prize is EGP10,000.
All the prizes are by local brands founded by female entrepreneurs. A percentage of the profit goes to Baheya foundation!
Egyptian Shooting Club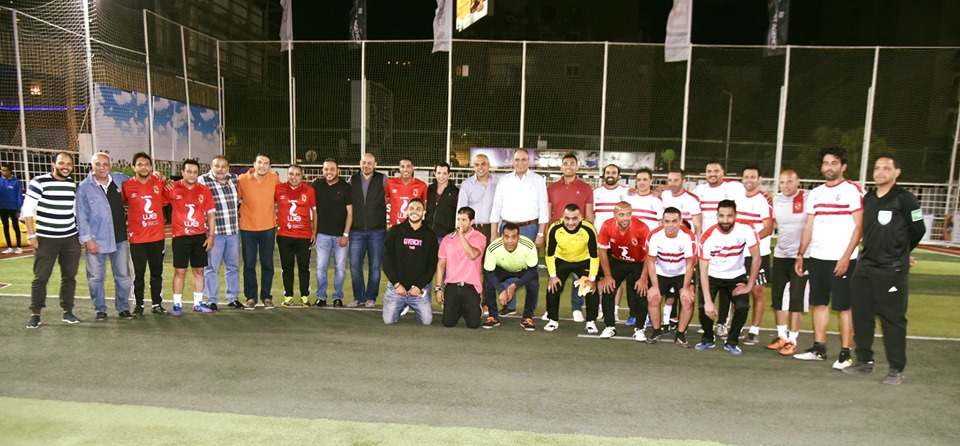 One of the oldest and most prestigious clubs in Cairo, The Egyptian Shooting Club, is organizing the 19th edition of their annual Dawra Ramadaneya. The competition was opened by a friendly match between retired legends from Ahly and Zamalek, where the match ended 7-3 for the whites!
Al-Karma Club
Al Karma Club is organizing a Football Cup with a 15,000 EGP prize! The club is located behind Al-Karma residence in the 16th district.
Goldi Sports Club
In a similar manner, Goldi Sports Club is organizing a 24-team football cup this Ramadan for amateur players over 20 years old. Goldi SC was founded in 1994 under a different name and changed to its current name in 2001.
Goal Diggers
Goal Diggers is an annual Ramadan football tournament for football enthusiasts. They're returning this year for the seventh edition with a grand prize of EGP80,000! The entry fee is EGP6,000 and there are 32 teams competing for the prize!
Olympic Champion Club
This one is perfect for all the parents out there to help their kids pursue their football passion! A football competition for kids by Olympic Champion Club, one of the leading football academy for the younger crowd.
WE SAID THIS: Have you ever participated in a Dawra Ramadaneya?