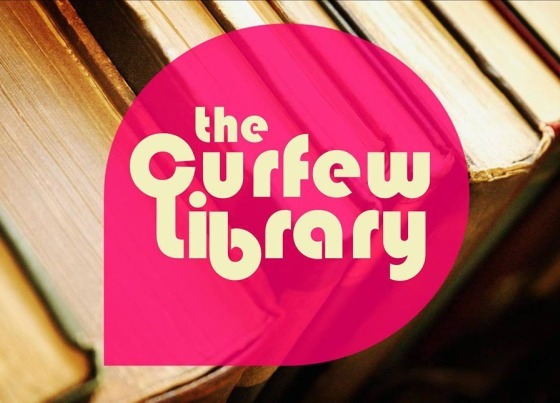 Passion leads to success. This is a motto I believe in, and the three following have an abundance of passion: Bikya, the second-hand bookstore/cultural hub/restaurant; BridgEgypt, which helps in linking NGOs to create a greater social impact; and finally The Curfew Library, which is an initiative to swap books and encourage people to read during Egypt's State of Emergency curfew.
Valentina Primo, who heads The Curfew Library, has lots of passion, especially when you get her talking about the project and its objectives. "We dream big" she tells me and it seems possible.
The idea is to create a crowd-sourced library, and to have one in every city across Egypt. She explains how Egypt is not only in need of traditional education, but also an increase in knowledge and literacy.  She explains how they dream of the democratization of education and culture available to everyone, everywhere.
They call the first library in the country's capital the "Cairo Chapter" and they hope to have the Alexandria Chapter soon, followed by the Ain-Sokhna Chapter, and maybe in a year all across Egypt. It's a non-profit initiative, currently relying on two full-time volunteers. They hope to make it sustainable and find sponsors.
After only two weeks after its September 3rd launch, The Curfew Library has over 150 books, and is getting donations and lots of participation. Diwan Bookstores even donated five boxes of books for a meet-up event they held in Maadi on Tuesday. The Curfew Library has an online directory, and photos of the books can be found on Instagram and their Facebook group.
Currently, most of the books are in English, but they also have Arabic, French, German, and even textbooks. Bikya Maadi serves as the pick-up and drop-off point for The Curfew Library books and soon more locations will be added.
How it works: You bring a book and swap it with another. Simple, quick, easy. There is no limit in number of swaps. There's also a pile for book donations that are given to NGOs who are trying to eradicate illiteracy.
Tuesday's meet up at Bikya Maadi featured a wall of quotes, where participants hung up their favorite sayings. They plan to have different activities at each event.
Culture Corner, a similar project that started in Feb. 2011, was a non-profit initiative devoted to spreading the "Three Mores": more knowledge, more intellect and more broad minds. They organize periodical events in the shape of a carnival, aimed at increasing awareness, reading and cultivating one's self in general.
They also have a book-donation campaign, which encourages people to "pay it forward", helping others gain easy access to books by circulating them with cheaper prices. They are constantly thinking of innovative projects to serve their mission and want to help make our society a more intellectual, cultivated and prosperous one.
And then there's Hatw5od.com, a site for people to exchange their used books online.
All these projects and initiatives help us believe in a better future. With passion and motivation, so much is possible. Here's to a future full of books, for every Egyptian, young and old.