The film industry has been all about inclusion in the past few years. It is not only a matter of representing different races, religious beliefs or special needs actors. Women have been going through a battle of their own as well. Today, Egyptian actress Sawsan Badr, takes on the controversy of aging, the fear of growing old and the constant search for everlasting youth.
For weeks, social media has been sharing a photo of the actress with her hair completely grey for a role in Welad Rizk 2. Badr has been glorified for fighting the stigma of letting nature takeover, when everyone looks like a statue in 2019.
"Back in the '80s, the concept of 'ideal beauty' in the Middle East revolved around curvy white women, a mould I did not really fit. So it's a bit of a surprise that some 30 years later, people are referring to me as a beauty icon!", Badr told Harper's Bazaar Arabia about ever–changing beauty standards.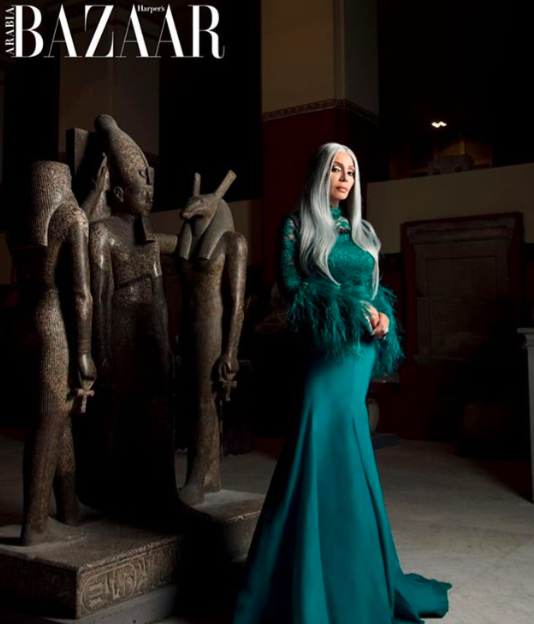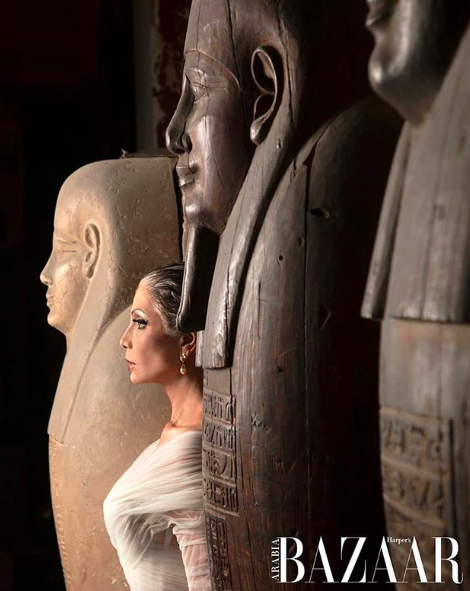 "Younger women are always regarded as an accessory in film… something pretty to look at which is something that I hope one day will change," she added. "They are never really explored for who they are as complex beings, or the layers that make a woman who she is."
Everyone has been pointing out how the actress resembled queen Nefertiti and we've been all dreaming of a historical movie featuring the Egyptian beauty as a Pharoah. We just got a glimpse of the actress moving gracefully amidst statues and tombs for Harper's Bazaar Arabia fashion film 'Night at the museum'.
Credits:
Photogrpahy by @tarekmoukaddem
Makeup by @rashad.makeupworks
Styling by @ahmedwsorour
Fashion designer by @kojakstudio
Hair by @shreframadan
Production by @ahmedhichamkamal And @nadine.ketchedjian @brandnew.eg @ego_communicate
WE SAID THIS: Why try to stay forever young when we can age like fine wine?