Our favourite season of the year is finally here and we can't keep calm just yet! Summertime means sunny days, sun-kissed skin, and lounging by the beach all day long. We can literally do that every single day and never get bored. And the best is yet to come, with Etisalat's never-ending offers that can definitely make your summer enjoyable for everyone. Now you can enjoy Etisalat summer activities just like the treasure hunt that took place at Mountain View Ras El Hikma on the 9th of August. There was also the Helio Sphere which took place on Thursday the 15th of August at Lake Yard Hacienda Bay and the 16th of August in Hacienda. Hopefully, you didn't miss it!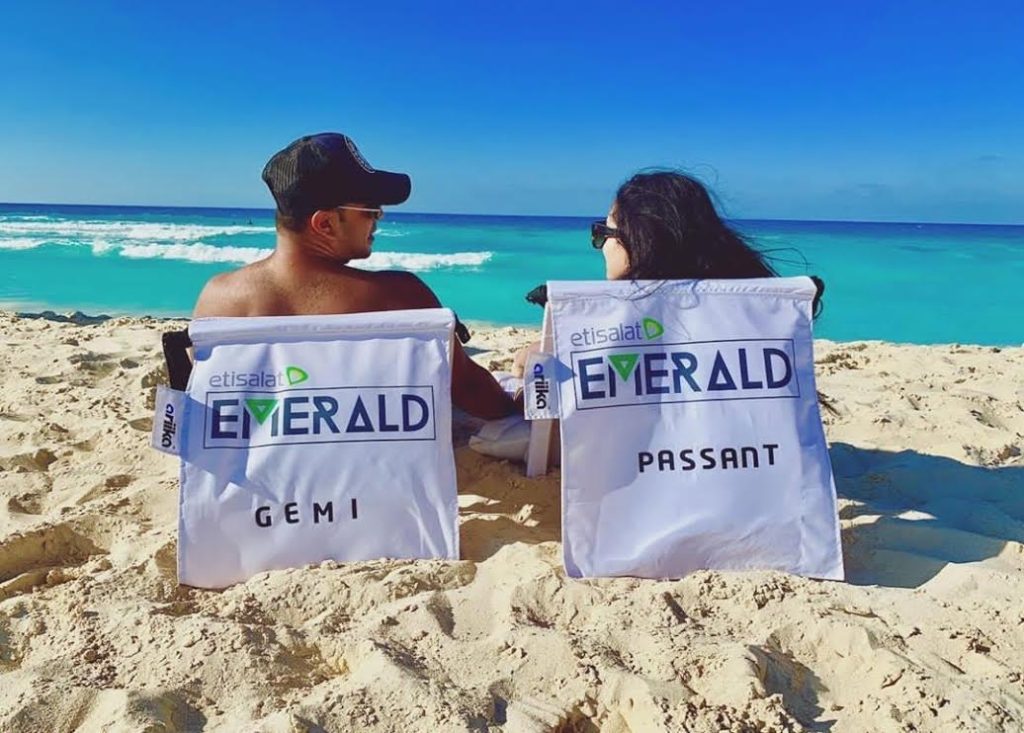 Etisalat has already planned your summer for you, especially for Emerald customers across three locations; Hacienda Bay, Hacienda Red, and Bianchi. They've provided a variety of creative and fun experiences during the whole summer, featuring many activities; such as the Treasure Hunt and Helio-sphere, not to mention the spectacular giveaways that blew everyone's mind; from iPhones, Samsung phones, smartwatches, speakers, floaters, and much MUCH more. 
The treasure hunt game is very simple. Basically, the name of each giveaway was written on a piece of paper and was buried in the sand, and all contestants used a detector to go and find the hidden paper. It was the perfect game for the perfect summer day by the beach.
If you're spending summer this year in Egypt, you're probably already in the one and only place for a perfect mini-getaway: Sahel, North Coast. Most people weren't actually worried about ending up wandering around not knowing what to do, because the best operator in Egypt, Etisalat, was literarily spread all over Sahel. Etisalat Emerald's amazing activities were completely engaged with the customers. It must be pointed out that not only were they creative, but also super fun!
WE SAID THIS: Just when you thought Sahel couldn't get any more fun, well, it just did!