The Champions League trophy for 2020 is still going to take place, and by heading to this site, you can get some rather enticing rewards right now. It may resume again within the next few months, and as always, we expect to see some awesome soccer being played. There is still plenty of action left to go this year, which is why there are still some predictions to be made.
To get even more rewards, you might also want to look into betting codes in Indiana, as there are some very hot markets for the Champions League, even now. With teams like Bayern Munich, Manchester City, Juventus, and Barcelona all left in, we can't wait to see the games unfold.
For now however, let's see who the more likely winners of the trophy are this season.
Probable Outcomes 
Manchester City
Manchester City may not be winning the Premier League this year, but they have every chance in the Champions League. If we are being totally honest, they should have been in the final last year, although many still say that they 'bottled' it. Whether that's true or not, Manchester City is looking pretty promising in this year's event. Before the tournament was suspended, Manchester City won the first leg of their last 16 game against Real Madrid, with a score of 2-1.
It is simply impossible to rule out this team from lifting the trophy this year, although they do face a tough return fixture against Madrid.
Bayern Munich
Munich is arguably in some of the best form of any team in Europe. They have been blowing the Bundesliga apart all season, and the goal-scoring ability that has been shown is borderline outrageous. With players like Lewandowski and Gnabry in the ranks, Munich will be a handful for any team.
In their first leg against Chelsea of the last 16 round, Bayern Munich won by a score of 3-0. With Chelsea being one of the top teams in England, this just shows how good Munich actually is this season. We'd assume that they will squeeze past Chelsea after such a convincing first-leg victory, yet we will see who they draw in the quarter-final once all games have been played.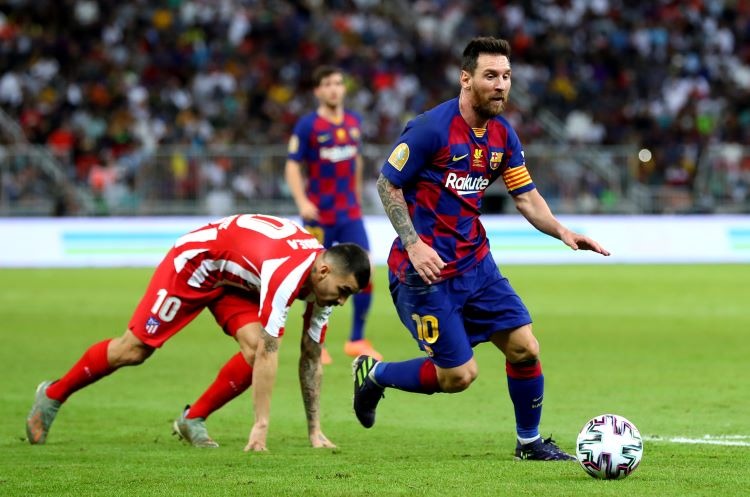 Barcelona
Barcelona is a contender every single year in the Champions League. The weird thing is that they always seem to underperform in the Champions League compared to how they play domestically. This has been the case in recent years anyway, yet with such a strong squad, one just cannot rule Barcelona out from being a hot contender.
With players like Suarez and Messi bolstering their line up, among many other superstars, it's almost astonishing that Barcelona hasn't won in recent years. Maybe 2020 is the year that this all turns around, but we will all have to wait and see.
It's completely up to UEFA for when these remaining games will be played, and if you are like us, you'll be on the edge of your seat for the announcement!
WE SAID THIS: Tell us your thoughts!