There are a few names in Middle Eastern rap scene that have emerged strong in the past few years, and Wegz is unquestionably one of them. The 24-year-old rapper has been setting records with his authentic music, which seems to be appealing to listeners of all ages. His most recent song, "Ezz Alarab," has become the official soundtrack for the FIFA World Cup Qatar 2022 in advance of his performance there on Sunday, Dec 18. On this memorable day, France and Argentina will be battling it out for the World Cup title, and football fans from all across the world will also be seeing Wegz perform. The match is scheduled to begin at 5 p.m. and Wegz will be playing his explosive tune beforehand!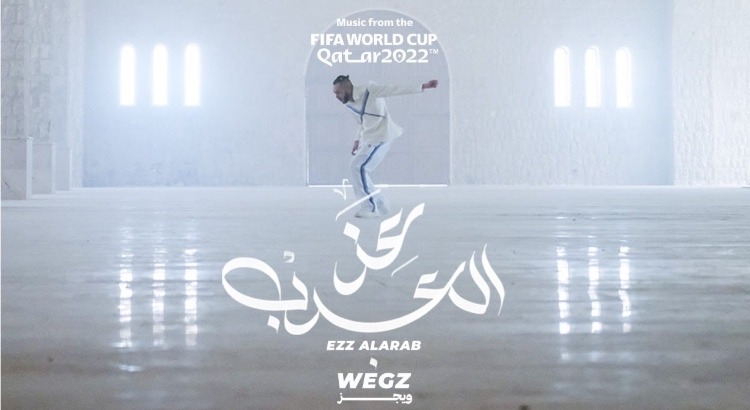 The Secretary General of the Musicians Syndicate, Ahmed Abul-Magd, has said that Wegz had not yet finished his permits and had not yet attended the syndicate, and therefore he would not be able to perform concerts locally without agreeing to the syndicate's terms.
Mostafa kamel, Head of the Syndicate of Musical Professions was a guest on Amr Adib's talk show where he denied having issued a penalty against the Egyptian rapper. Kamel then expressed that although Wegz didn't attend the syndicate's summit to get licensed, he is a source of pride and added, "it is an honor for an Egyptian to perform at the closing ceremony of the World Cup for the first time in history and that Wegz is a popular artist within the region."
Moreover, the Alexandrian musician has been refining his musical aesthetic to establish himself as one of the top rappers in the region. On June 4, as part of his debut run of performances in Europe, Wegz enthralled the audience at Paris' Cabaret Sauvage by giving superb performance. The turnout was great and the support for this rapper, who is in the vanguard of young Egyptian musicians bringing their native sounds to different audiences around the world was brilliant.
The Egyptian rapper was featured as the most-streamed artist in the region based on the Spotify Wrapped 2022 results, showing the Middle East and North Africa (MENA) region's top steaming music headed by Egyptian musicians like Marwan Moussa, Marwan Pablo, Mohamed Hamaki, and Cairokee.
The controversy surround the syndicate and Wegz has only pushed Wegz further in the popularity contest.