You Can Pretend You're a Mermaid at This Underwater Yoga Retreat in Dubai
Via Huffington Post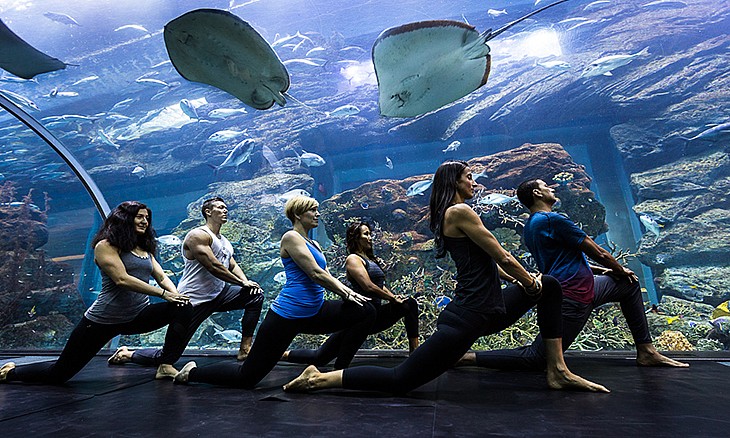 Look at this underwater yoga retreat, isn't it neat? Wouldn't you think that Dubai Aquarium & Underwater Zoo's collection is complete? Okay fine, we'll stop pretending that we're in The Little Mermaid!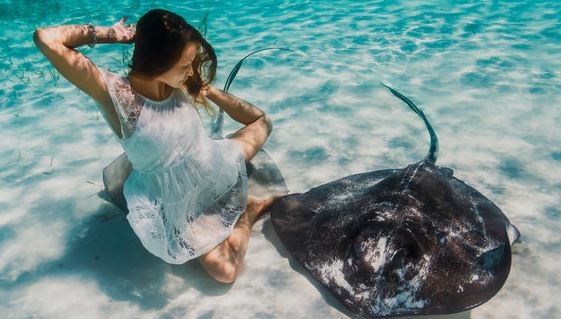 Underwater yoga has been a thing for quite some time now, but not in the Middle East. Thanks to Dubai, however, we can now enjoy it as well.
The latest offering at Dubai Mall has turned the place into somewhere magical — not that it wasn't before. The Tunnel, in the aquarium, will host four sessions – Go with the Flow, Ride the Wave, Taking the Plunge and Calming Waters. The first one scheduled to take place is Taking the Plunge, instructed by experts from Piloga Studio Pilates & Yoga – focusing on vinyasa flow yoga. Basically, you can be Ariel or Daryl Hannah in Splash.
The Go with the Flow session will start on September 16 and will include transitions from posture to posture while training how to control your breathing (or non-breathing) underwater. The Ride the Wave session will take place on September 23 and will focus on balance and stability.
The final session – Calming Waters – will be on September 30 and will start with 10 minutes of breathing exercises, followed by simple meditation and stretching.
WE SAID THIS: Hurry up because these sessions are only running through Saturdays from 8 am to 9 am during September and space is limited to 35 people per week. Book by clicking here.