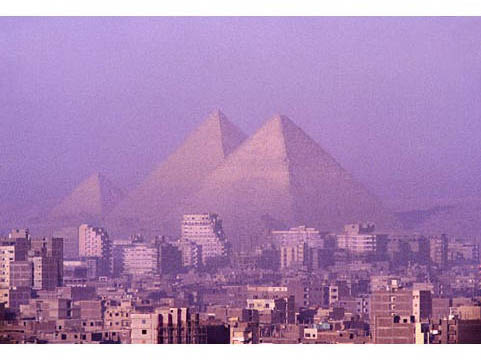 We whine and moan about our beloved city Cairo but deep down inside of us all we have a love affair with it. You want to leave but when your gone the dirty, loud streets call you back! We just can't figure out what the right formula is for us here, run away to the beaches on the weekend then come back during the week, we still hate our lives; but go away too long you can't wait to hit the streets of Zamalek and party the nights away on the nile! I think you have now caught the drift of what it is we're trying to say.
So how can our Cairo be voted as one of the most hated cities in the world according to CNNgo and Urbanpeak.com? As number 9 on the list, here is what they had to say:
Crippled with air pollution, maniacal driving, ridiculous traffic, overpopulation and post-revolution stress.
Cairo is a city that impels tourists to come anyway, it is home of the world's last remaining ancient Wonder and an incomparable wealth of history and antiquities that rank high on any serious globetrotter's bucket list, visitors these days are forced to turn more than just a blind lung to a recent World Health Organization report that equates breathing in this city with smoking a pack a day.
Do we laugh or cry? Suffering from Post Traumatic Stress disorder due to a revolution that was infringed on us and it's apparent to the world, pollution that equates to a pack of cigarettes a day, and some of the most dangerous streets to drive in the world, WHY FOR THIS IS ANY TOURISTS DREAM!
We Said This: To know the rest of the countries that made the list, check out Urban Peak's site