For the sixth year in a row, Maker Faire Cairo gathers innovators and artisans from different fields in one place to celebrate their efforts and showcase their work.
Maker Faire is a global event where participants, from all ages, join in to have fun, learn, and connect with creative minds. It started in 2006 in the United States, and it grew rapidly around the world with more than 200 fairs globally now.
We decided to join the fair this year, and the makers were welcoming enough to allow us in on their last day of preparations before the awaited event, as well as the big day.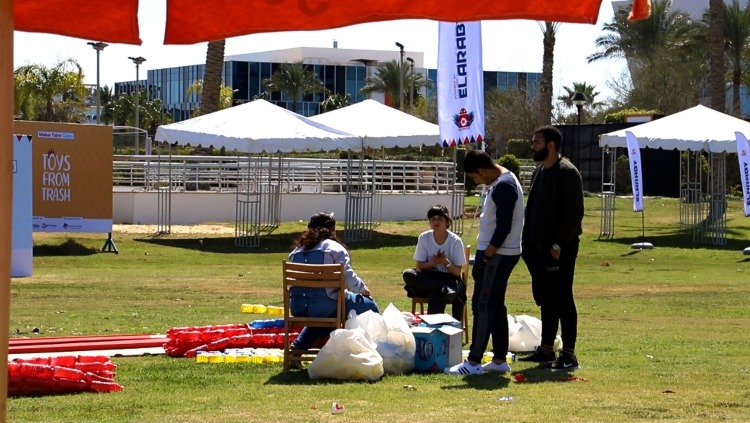 Monica Zacharia, an architect and one of the fair's makers, was working on something interesting for the big event. She was sitting surrounded by hundreds of colored plastic bottles attaching them together in her own special way to make the fair's entrance sculpture.
She only used recycled materials, and the end result of her work was a 5-meter-long sculpture with a pharaonic twist.
Everyone was curious about Zacharia's work on the day. Who is she? Why did she use plastic bottles? How did she connect them? And what's the purpose of her work?
Luckily, we captured some of the building of the sculpture and talked to Zacharia. Here is what she told us about her artwork and future plans!
WE SAID THIS: Stay tuned for more exclusive behind the scenes from around the Middle East.