Azza Fahmy's Men's Collection Is All It Takes to Surprise Your Partner
Via Azza Fahmy
By Sarah Alblowi
Men need love too, and although Valentine's day is about love, affection, and so forth, gifts are our favorite part. Ladies, we all love receiving gifts, but now it's time to wear your big girl pants and spoil your man. Romance your significant other with stunning jewelry, because he secretly desires attention. Lucky for you, Azza Fahmy launched a new men's line and it's out of this world!
Match your man with a silver ring engraved with "We Are One" on the back; how cute is this? Also, a great way to incorporate yourself in his gift! Multitasking has never been this good.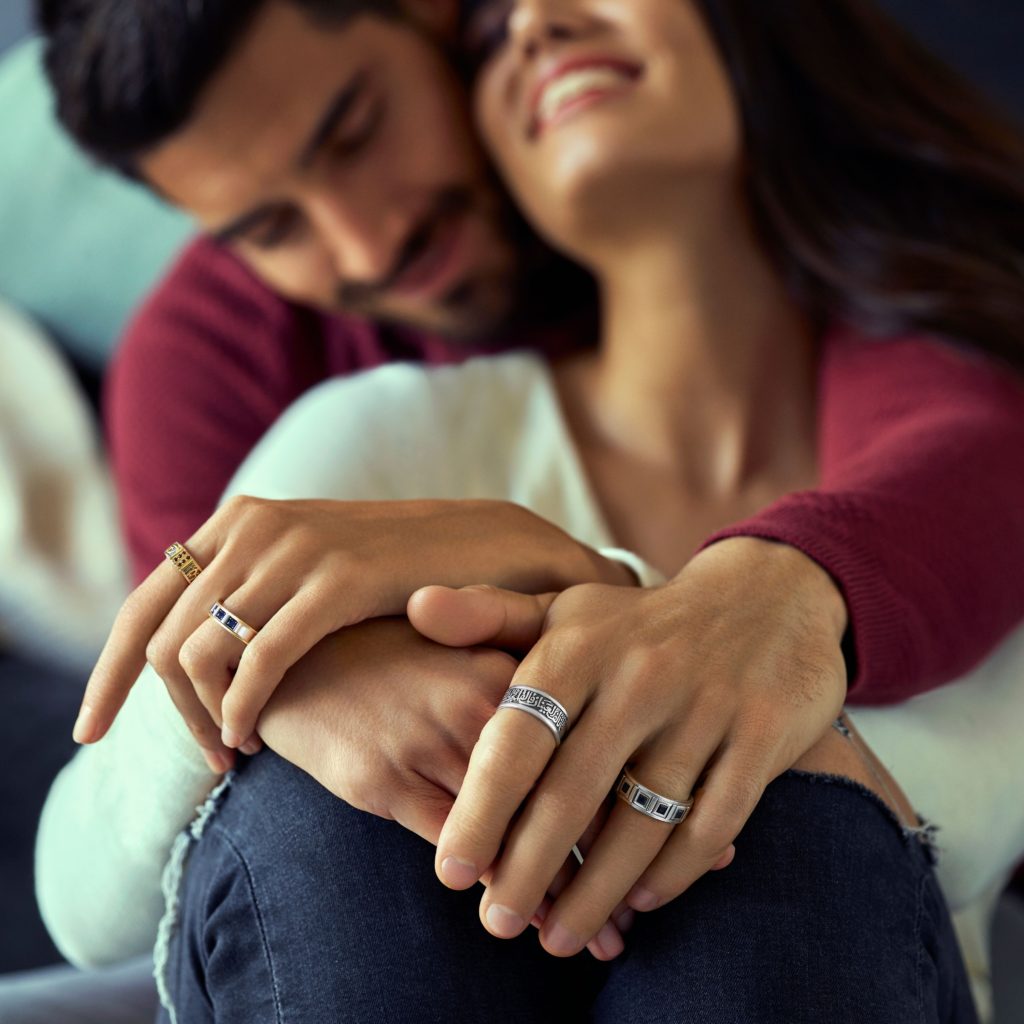 "You Maybe Out of My Sight, But You're All I See" by Egyptian poet Ahmed Shawki in Arabic is absolutely heartwarming. I love how you can spot an Azza Fahmy piece, and that every last detail is taken into consideration. The Arabic adds a sexy touch on a simple dainty piece.

Squared and carved with "Happiness", the sterling silver necklace is a humble reminder of the ecstatic feeling that takes over you when you lay eyes on him.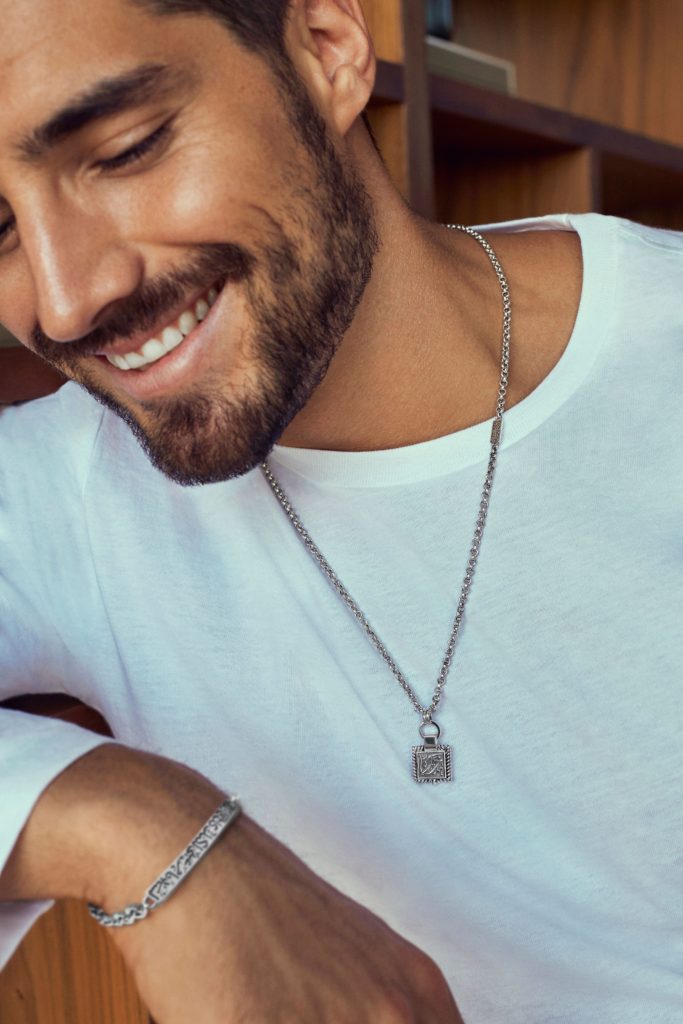 The classic coin chain that any guy would love. Written on it "we are one", the classic chic necklace is one of kind. Very stylish for ripped bodies and Sahel season.
The only cufflinks in the collection for the handsome and luxurious. Wear it with a white shirt and a strong perfume for an effortlessly sexy look.

Far from your typical watch, this sterling silver bracelet will redefine holding hands. Who said men can't rock bracelets?
WE SAID THIS: Men are low-key attention seekers. So, give them something they'll appreciate!