Acclaimed Irish author Sally Rooney has joined the boycott Israel row, after she refused to have her book Beautiful World, Where Are You (2021) to be translated into Hebrew through an Israel-based publishing house. Rooney stated that her decision was based on the crimes committed towards the Palestinian people by Israel, resulting in a senior Israeli minister referring to her stance as a form of anti-semitism, a label given to many who denounce Israeli policies.
Although the author has expressed great pride when two of her previous books, Conversations With Friends (2017) and Normal People (2018) were translated into Hebrew, she has decided that giving the translation rights to an Israel-based source is not in alignment with her political stance.
The pro-Palestinian Boycott, Divestment, and Sanctions (BDS) movement calls for a complete boycott towards the state of Israel. With the Human Rights Watch accusing Israel over implementing apartheid, a statement that Israel has described as "preposterous and false," Rooney stated that she cannot be involved with a company that takes no action on distancing or detaching itself from apartheid, and violates UN guarantees on the rights of the Palestinian people.
The author has stated that she would welcome her book to be translated into Hebrew, given the conditions that the company shares her views on the BDS movement and is in alignment with the BDS guidelines.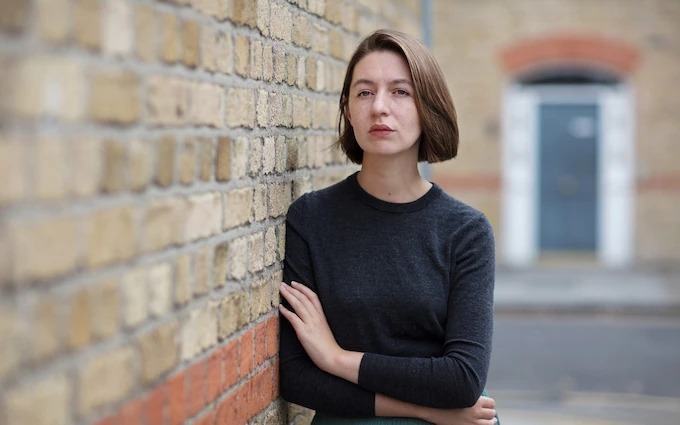 The Palestinian Campaign for the Academic and Cultural Boycott of Israel (PACBI) have welcomed Rooney's firm decision and stance on the matter, adding that Irish cultural figures continue to stand in solidarity with the Palestinian people. Over 1,300 artists already signed the Ireland Palestine Solidarity Campaign, vowing to advocate for the cultural boycott towards Israel's apartheid state.
Earlier this year, 1,300 international artists, including Rooney, had endorsed an open letter titled "Against Apartheid," accusing Israel of committing crimes against the Palestinians, and the author expressed her support for Palestinian artists.
"The cultural boycott of Israel, anti-Semitism in a new guise, is a certificate of poor conduct for her and others who behave like her," Israel's Diaspora Minister Nachman Shai said.
Sally Rooney has made no secret of her pro-Palestinian stance in the past, and has openly opposed Israeli government polices. However, this isn't the first time an acclaimed author has rejected a translation for their book by an Israel-based publishing house. In 2012, Pulitzer-prize winning author Alice Walker refused to have her book The Color Purple (1982) translated. Walker stated in a letter that due to Israel's active practice of apartheid, she refuses to have her works translated there unless the policies shift completely.
Rooney, who has been referred to as the first great millennial novelist, and considered to be one of the finest authors of translation in the state of Israel, has received the The Sunday Times Young Writer of the Year Award in 2017, as well as the Costa Book Award in 2018.