Exciting news for all young entrepreneurs and those following the latest trends and updates in the business industry! Creative Industry Summit will be hosting GaryVee exclusively for the first time in Egypt, on the 2nd of June. The exciting conversation took place in a live Fireside chat with Maha Abouelenein, the region's leading Global Communications expert, and moderated by the agency's Founding Partner, Mai Salama. You don't want to miss this event for the world!
Book your calendars from now, as the event will be streaming live on Facebook at 2:30 pm Cairo time, and 12:30 pm GMT. Make sure to come prepared with all the questions you need answers for, be it about entrepreneurship, public speaking, being an influencer, coaching, or even content.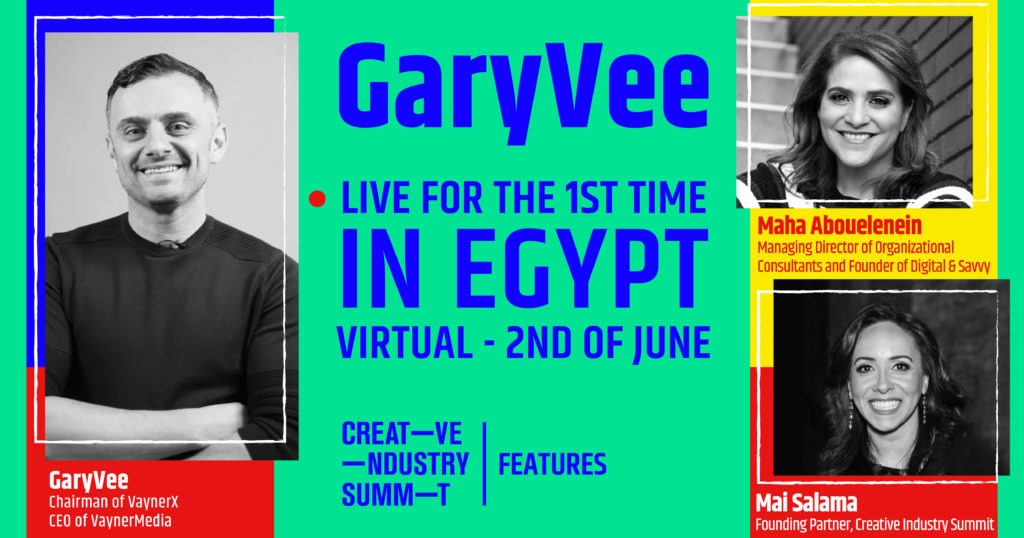 In the world of social media, Gary Vaynerchuk is well-known as an exceptional serial entrepreneur, as well as a brilliant marketer. He is the Chairman of VaynerX, a media and communications collective of companies, Co-Founder and CEO of VaynerMedia, a digital agency serving nearly 500 clients, and lastly, Co-Founder of VaynerSports, an agency specialized in athlete representation.
Follow the event page for more information and updates on this once in a lifetime virtual event with GaryVee!