Archaeologists Discover 66 Statues of Pharaonic Goddess Sekhmet in Luxor
Via Egypt Independent
With countless statues and temples in Luxor and Aswan, it always baffles us when we realize there is more history buried deep in the ground. A German archaeological mission has been operating at the King Amenhotep III Temple area in Luxor for the past year and the results are more than impressive.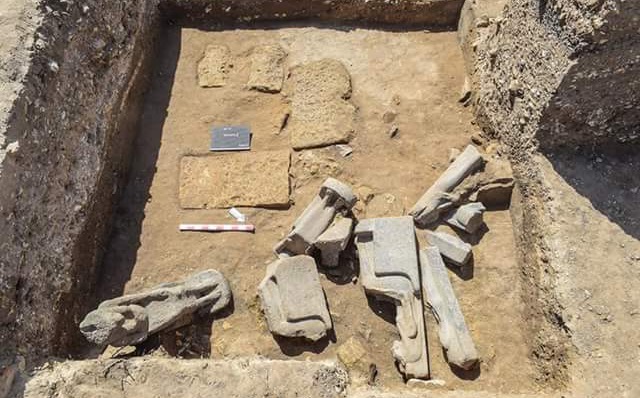 The Antiquities Ministry's official Facebook page reported on Wednesday that 66 statues of the Pharaonic goddess Sekhmet were discovered in Luxor. The mission included the restoration of two massive stone statues of King Amenhotep III and his temple, the Colossi of Memnon. The statues were discovered during the excavations in the area between the courtyard and the hall of columns in the temple.
The mission head Professor Horig Suruzaan explained that the statues that are made of Diorite rock are in good condition, and will give a full perspective of the temple that collapsed during an earthquake.
WE SAID THIS: Sekhmet, the warrior goddess of Upper Egypt, depicted the fiercest hunter known to the Egyptians, the lioness. It was said that her breath created the desert.