As we begin the new year, many people in our society are debating the importance of freedom of speech. What can you say and what can't you say? We all have the right to speak our minds and share our opinions on social media sites, as long as they do not incite hatred against any group. Therefore, we all have the freedom to use social media platforms to share our stories, difficulties, and goals without fear of being criticized or harassed. Bullying on social media has become a popular tool for individuals to abuse others. One form in particular is cyberbullying. Cyberbullying is a frequent form of bullying that can occur over SMS, text, and apps, as well as online on social media and forums where people may watch, participate in, and exchange content. It's a particularly harmful sort of bullying in which people promote messages that contradict how we want others to treat us. This type of bullying has a detrimental impact on our mental health and causes us to withdraw from society and all of its threats.
As a result, there are a number of celebrities that suffer from cyberbullying, which has a significant impact on their mental health and about which there should be a discussion! Hadia Ghaleb, a fashion star, businesswoman, and influencer, is the latest celebrity to be victimized by cyberbullying. Ghaleb is an Egyptian fashion influencer with more than 2.2 million followers on Instagram. She is also the founder of Ghaleb Production House (GPH), a marketing consultancy firm. Ghaleb's journey began when she was asked to style for the American University's Fashion Magazine and then graduated from the AUC with the highest honors as an economics major and became one of the biggest fashion influencers within the Middle East.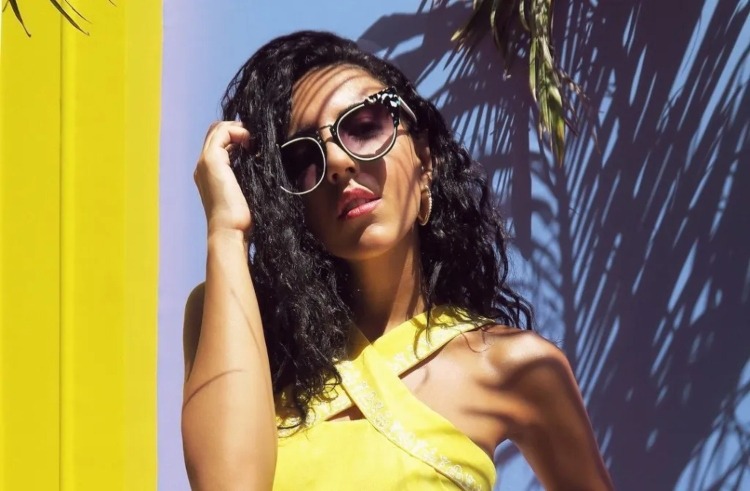 In light of this, Ghaleb was subjected to cyberbullying after uploading an Instagram story with her mother about her father's journey as he launched his business with little finance. She earlier stated in an interview with Velvet Magazine that her father is her greatest influence and inspiration. She went on to remark that her father has always expected Ghaleb to work hard in order to succeed. She also noted in her story that life is continuously changing and that her family's wealth is prone to change, as is everything in life. Ghaleb was hugely affected by people's comments as they were hurtful and showed nothing but ignorance and inconsideration.
Cyberbullies take advantage of this situation, claiming that Ghaleb has no right to talk about such things because she is a successful person. This is a widely held belief in Egyptian society, as we are constantly on the lookout for those who wish to express themselves freely. Hadia Ghaleb has the right to share her family's stories and her own story with her followers, particularly on sites like Instagram, where you choose to follow someone based on your own free will. Cyberbullying is destructive, and it turns social media into a war zone of hatred with remarks that seek to demolish rather than build. If there is one thing we should alter about our culture, it is to channel our fury and resentment into productive pursuits and to stop bothering others on social media.