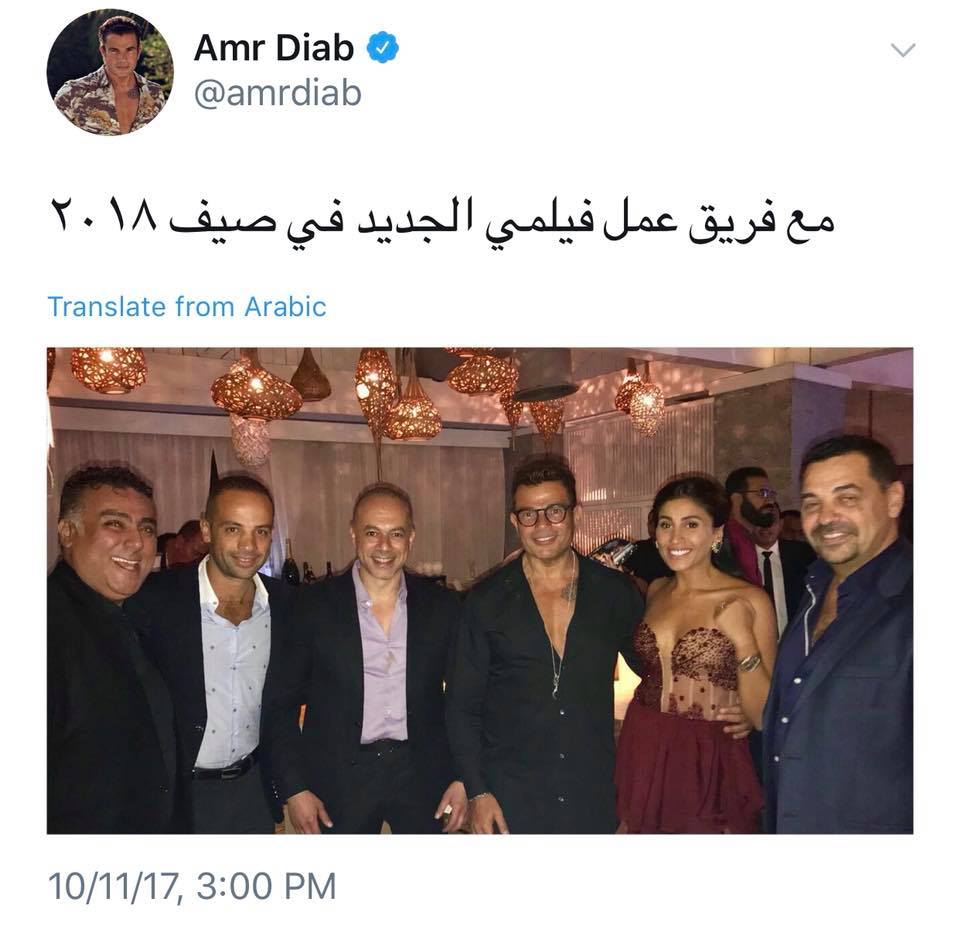 Okay so, Amr Diab tweeted a picture yesterday of himself and his "work team" for his upcoming movie, and the the world instantly changed — particularly because of Dina El-Sherbini's presence next to him.
Everyone in Egypt, along with the Arab world, have long thought that Amr and Dina were together, even if the couple themselves never announced their union publicly. The picture Amr tweeted last night did not help, as the Internet absolutely lost it and tweets/memes flooded our feeds.
Below are our favorite ones: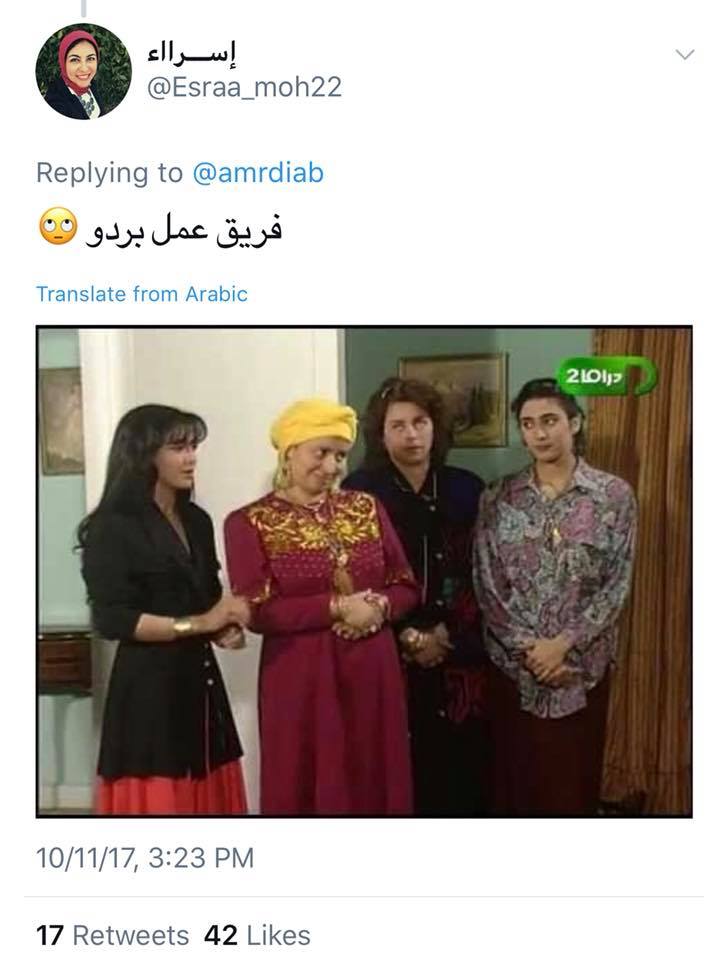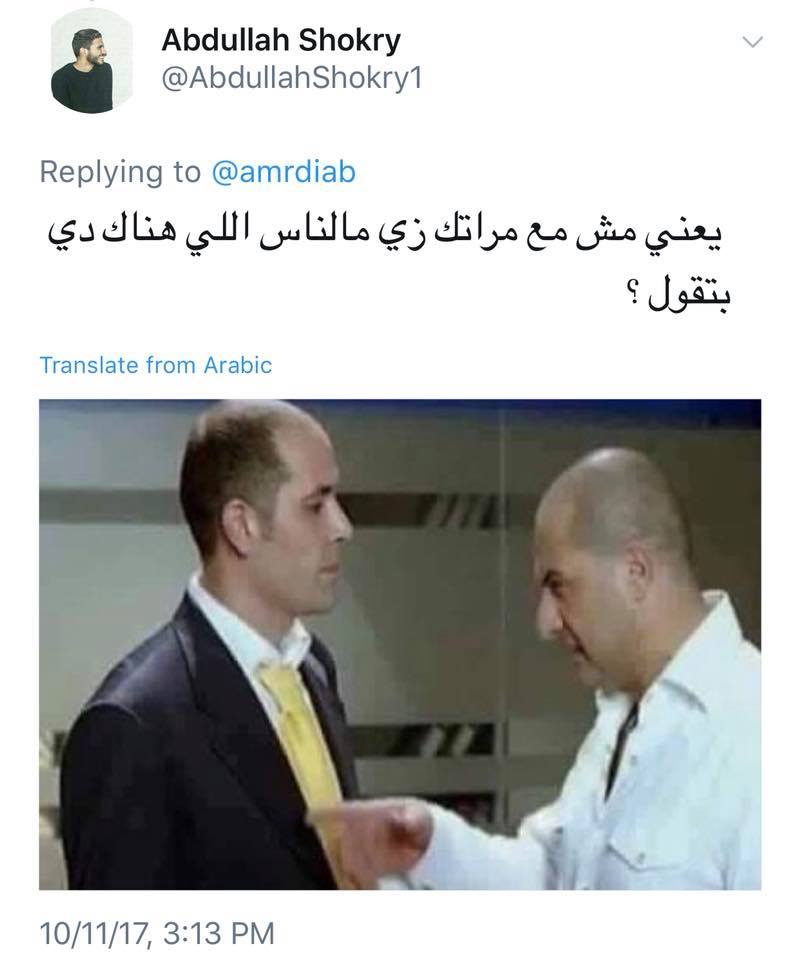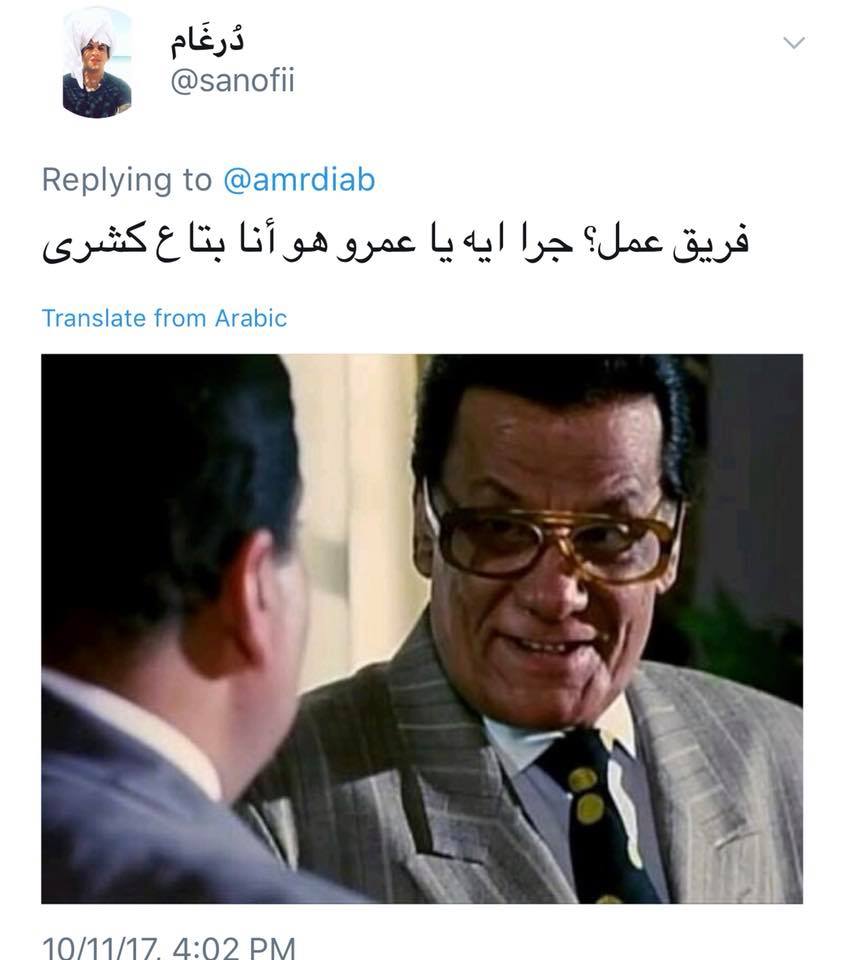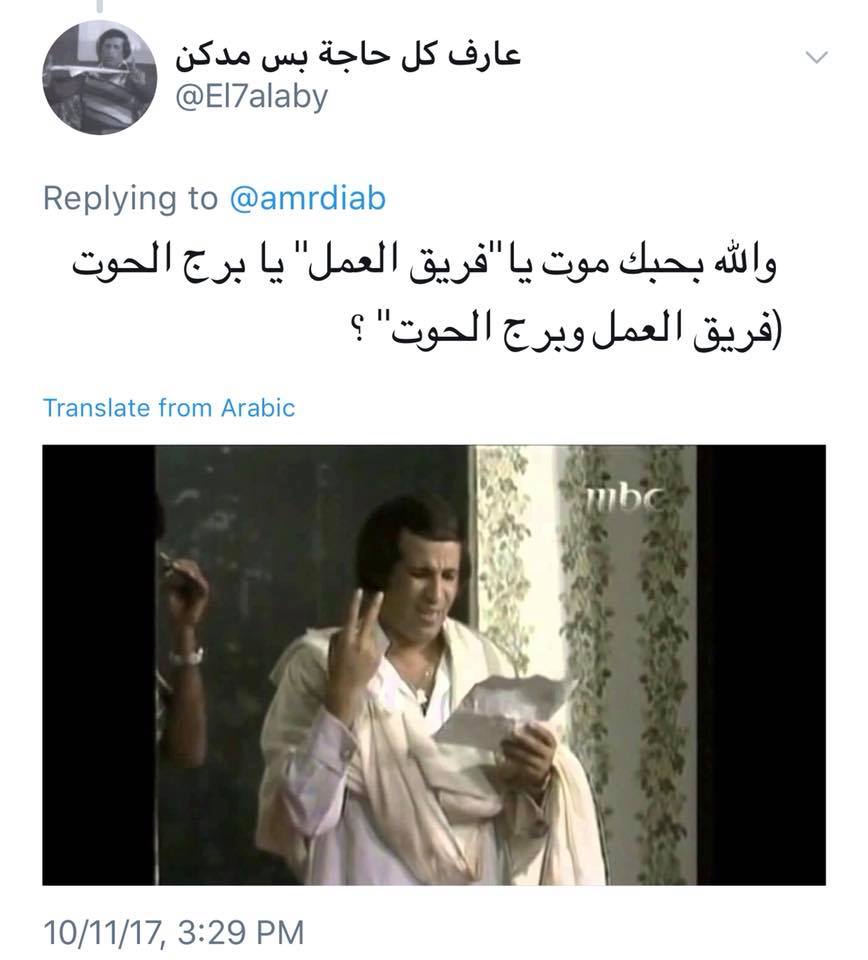 WE SAID THIS: "Work team" is our new favorite word.