Skin of the gods? We keep on saying and repeating the idea of buying gold and discuss the importance of having it in every household. Gold comes in different colors and shapes, but what is gold? Gold is a chemical element under the symbol of Au. The history of gold in Egypt takes us back to ancient times; it is said that the Pharaos were the first to discover it. Because of its unique qualities, gold has been the one material that is universally accepted in exchange for goods and services. Whether in the forms of coins, accessories or more, it has played a major role as a high-denomination currency, although silver was generally the standard medium of payment in the world's trading systems.
Initially, gold was exclusively reserved for the use of kings, and eventually for nobles, too. Gold was considered to be the skin of gods and goddesses in the Egyptian pantheon. The Pharaohs discovered gold in ancient times: about 125 mines in the Eastern Desert, the Red Sea, and Nubia, which means the land of gold in the ancient Egyptian language. Among the examples of the Pharaoh's brilliance with gold is the golden dome of Queen Hetepheres I tomb, the 11- kilogram mask of King Tutankhamun, and his sarcophagus, which weighs about 110.5 kilograms in pure gold.
Another astonishing discovery is that the gold industry was one of the most important Egyptian crafts as gold was associated with funerary rites, practices that they believed were necessary to ensure their immortality after death.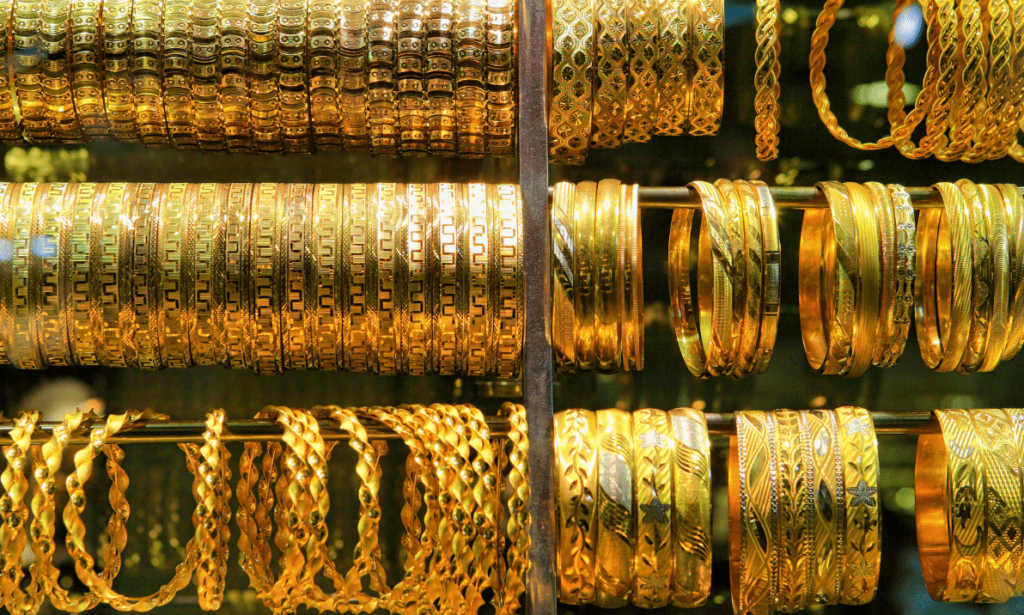 It's traditionally considered inappropriate for Muslim men to wear gold or handle gold, so Egypt's rich industry was led by Christian and Jewish families, as well as Armenian immigrants; until today many gold jewelry stores are run by non-Muslim families.
Egypt recently discovered a new goldmine in the Eastern Desert, with reserves estimated at more than one million ounces of gold, according to Minister of Petroleum Tarek el-Molla. Gold production in Egypt exists in three sites across the Eastern Desert: Sukari Mountain, Hamash, and Wadi al-Alaqi.
Nowadays, gold production has been decreasing although rich gold mines are still being found throughout the country. So, to add new life to the industry, the Egyptian government has approved the establishment of a new city or new district dedicated almost entirely to the production of gold.