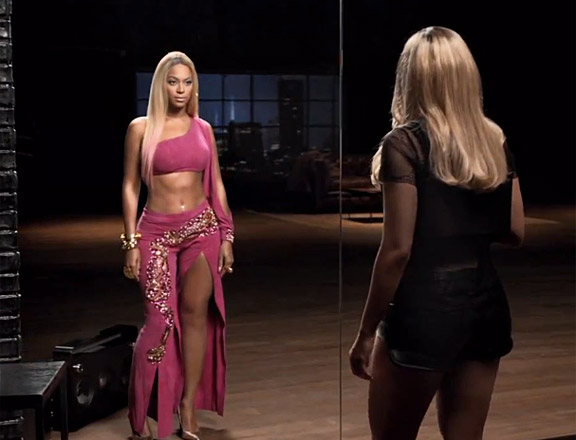 Pepsi's has released their latest campaign with none other than powerhouse Diva Beyonec as the face behind the fizzy drink kings.
The queen of pop continues her mission with world domination with her first- ever collaboration with Pepsi. The just released ad, features the pop star in a full on dance out against herself throughout the years. From the black-clad "single ladies" day to the hot-pants "Crazy in love" Beyonce to her ghetto "Bootylicious" alter-ego.
Upon defeating them all with her current self, Beyonce goes on to embody the campaigns slogan "Live for now"
Beyonce joins the ranks of previous Pepsi stars like Shakira, Nikki Minaj, Sofia Vergara, Britney, Pink and so many more!
We Said This: For a woman who has a one year old, she sure knows how to move!