People's safety while driving is crucial as many accidents occur as a result of irresponsible driving and disregard for regulations. This is clearly unacceptable, as we are talking about a large number of lives that could be saved if everyone adhered to the laws and ceased treating traffic as if it was nothing. Therefore, traffic cameras attempt to catch those who cause disruption and drive dangerously so that the government can take appropriate legal action against them. When it comes to new technologies and quick deployment, the United Arab Emirates (UAE) must be mentioned! This is a country that is improving its infrastructure and automating countless services for the convenience and safety of its citizens at the speed of light.
What's On revealed last year that Abu Dhabi was investing in a camera army of over 200 to better patrol the capital's roads. However, we can now confirm that the first phase of those cameras has been activated at a number of Abu Dhabi interchanges, with their eagle eyes and eager shutters trained on the lanes approaching the intersections. Drivers who are caught in the wrong lane or who change lanes at the last minute to get ahead of traffic may be fined Dhs400.
Those cameras are from IDEMIA, a French tech firm that specializes in 'Augmented Identity,' and has already delivered a shipment of cutting-edge cameras to Dubai's highways.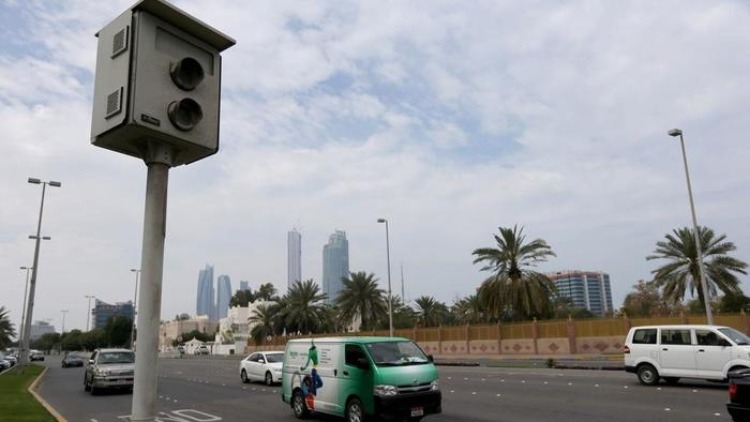 They are capable of catching more than just speeding motorists. The cameras evaluate data in real-time using their advanced feature of Artificial Intelligence (AI) to determine incidences of violation on a variety of motoring infractions such as 'running red lights.' Cameras can also provide weather information and record 10-second video snippets.
This is a fantastic method to improve the city's traffic safety for both drivers and pedestrians. It will also promote a society in which people are held more responsible and accountable when they violate the law on the road. When you think about it, wouldn't we be saving more lives if everyone followed the rules?