Khalifa Industrial Zone Abu Dhabi (KIZAD) along with AD Ports Group, the leading facilitator of global trade, logistics, and industry, have expanded their product offerings with the launch of new free zone warehouses and light industrial units in response to the needs of distributors, manufacturers, shippers, and logistics companies according to Arabian Business. Located within KIZAD Logistics City, and adjacent to Khalifa Port, the new free zone warehouses will cater to trading and export companies, third-party logistics, freight forwarders, and distributors.
KLP21, which consists of four warehouses with a combined capacity of more than 80,000m2, will be one of the biggest temperature-controlled logistics hubs in the area. According to Gulf Business, the combined warehouses would be able to hold over 100,000 pallets over a network of chambers that can be separately set to a range of sizes and temperatures, ranging from -26°C to 25°C.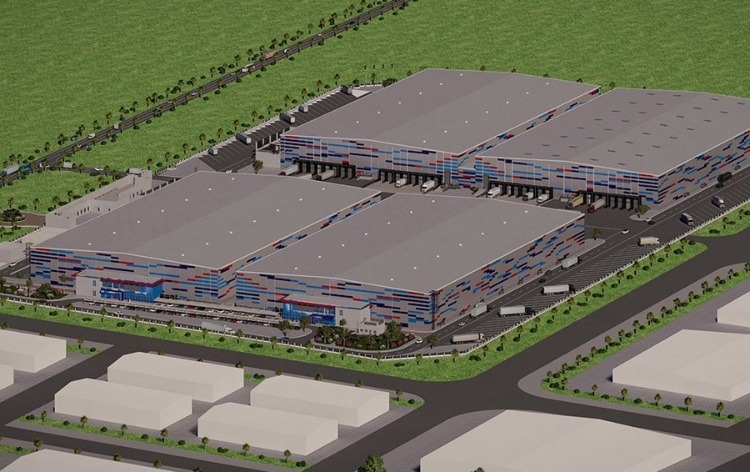 The building is specifically designed to assist the region's vital healthcare, food and beverage, fast-moving consumer goods, and specialty chemicals industries, which all require cold and ambient storage. Logistics Voices stated that the facility will provide a comprehensive range of third-party logistics (3PL) and fourth-party logistics (4PL) services, regional logistics hub operations, and value-added services including re-packing, specialized packing, labeling, and others which will all be just a few advantages for potential customers.
Robert Sutton, Chief Executive Officer – Logistics Cluster, AD Ports Group claimed:
KLP21 has been strategically designed to support the vision of Abu Dhabi's leadership to establish the emirate as a major global hub for key industries such as life sciences and food sectors.

Robert Sutton via AD Ports Group
Additionally, KLP21 will provide potential partners and customers with direct and effective access to important local, regional, and global markets thanks to access to strategic multimodal transport capabilities, including direct access to two major, world-class ports, five international airports within a 90-minute drive, congestion-free multi-lane highways, and Etihad Rail's future rail link. A fleet of more than 400 transport vehicles will also be available at the hub, facilitating both domestic and cross-border road movements as per Arabian Business.
The hub will help the UAE capitalize on its status as a hub for international trade and logistics and link clients to a market of more than 4.5 billion consumers.