A Star-Studded Marrakech Film Festival Kicked off Yesterday and Here Is Everything You Need to Know
Via Medi1.
In its 18th edition, scheduled from the 17th of November until the 7th of December, the Marrakech International Film Festival returned to Morocco with the biggest line-up so far. 14 Moroccan and foreign films are set to compete throughout the 7-day event for the prestigious Marrakech Etoile d'Or Award, with stars such as Naomi Watts, Geoffrey Rush, Ben Mendelsohn, Radha Mitchell, and Jack Thompson among the attendees.
On Saturday, the festival premiered with a gala screening of "Knives Out", an all-star extravaganza directed by Rian Johnson. Other screenings included, Noah Baumbach's "Marriage Story", Martin Scorsese's "The Irishman" and Elia Suleiman's "It Must Be Heaven by".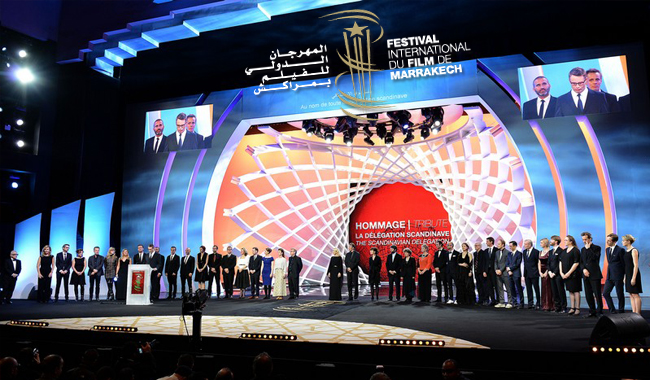 As the president of the 2019′ edition jury, Scottish star, Tilda Swinton praised the Marrakech International Film Festival for breaking barriers. The 59-year-old actress has a history of more than 70 features in both independent and blockbuster films under her sleeve; she has also directed and co-produced a number of films since 2005.
The 2019 Marrakech International Film Festival pays tribute to the Australian film industry with a number of iconic films. Furthermore, a star-studded Australian delegation including Jason Clar, Abbie Cornish, David Wenham, Anthony La Paglia, Greta Scacchi, Aden Young, and Richard Roxborough traveled to Morocco on Saturday to take part in the event.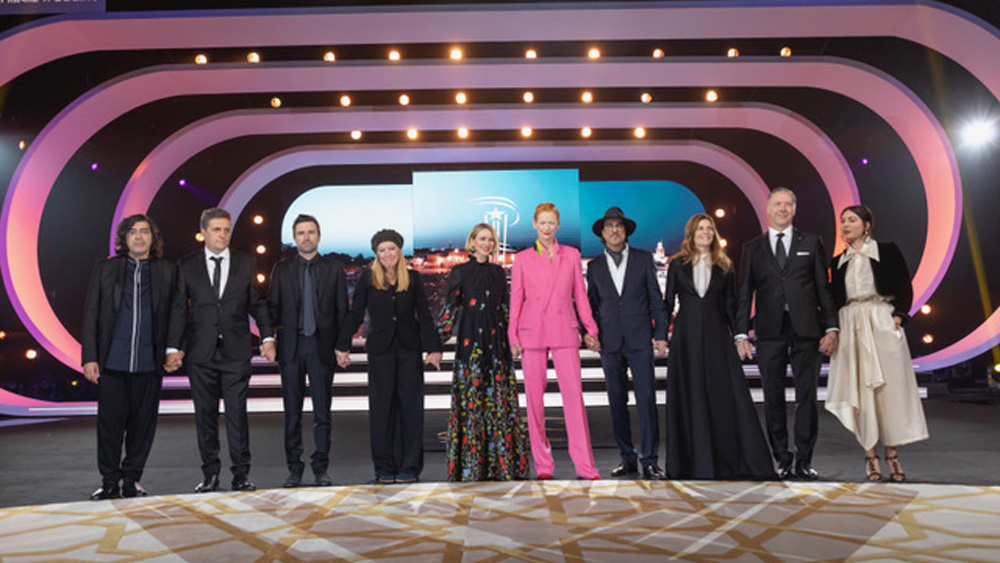 The 18th edition of the biggest film festival in all of Morocco will be honoring the career of American actor, director, and producer, Robert Redford, the man behind the Sundance Institute and the Sundance Film Festival.
The Egyptian film "Ras El Sana" will be screened during the closing ceremony next Saturday. For now, here are the films competing for the Gold Star Award or the Marrakech Etoile d'Or:
Shannon Murphy's "Babyteeth"
Gitanjali Rao's "Bombay Rose"
Maya Da-Rin's "The Fever"
Abdulmohsen Aldhabaan's "Last Visit"
Fyzal Boulifa's "Lynn + Lucy"
Stefan Malesevic's "Mamonga"
Annabelle Attanasio's "Mickey and the Bear"
Zhai Yixiang's "Mosaic Portrait"
Mamadou Dia's "Nafi's Father"
Lee Jih-young and Kim Sol's "Scattered Night"
Carlo Sironi's "Sole"
Ala Eddine Slim's "Tlamess"
Nicolas Rincon Gille's "Valley of Souls"
WE SAID THIS: We can't wait to see how this magnificent event will unfold!