The King Abdulaziz Public Library (KAPL), which is located in the heart of Riyadh in Saudi Arabia, is one of the most diverse libraries. It holds some of the world's most important and historic records. KAPL is also an educational centre that hosts several workshops in a multitude of fields. One of the library's most recent acquirements is a rare medical Islamic manuscript called The Anatomy of the Human Body.
This manuscript dates back to the 14th century and has certainly played a significant role in what now has become understood as 'modern anatomy'. Notably, it was written before the book of anatomy by Andreas Vesalius, the Belgian physician, and Leonardo da Vinci. The manuscript was written by Mansur bin Mohammed bin Ahmed bin Yusuf bin Ilias Al-Kashmiri in Parisian. It was written sometime between 1380 and 1391, and it got translated by a scribe called Mohammed Hassan in 1707.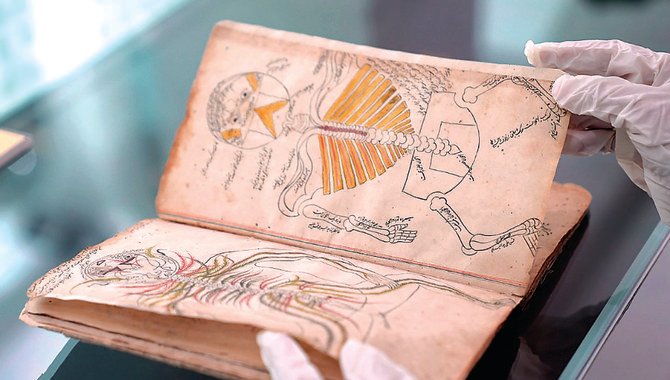 The medical Islamic manuscript explains the human body in explicit detail with annotated illustrations of its functions. The chapters cover the muscles, bones, veins, nerves, face, arteries, nose, liver, and much more.
The King Abdulaziz Public Library posted on their Twitter account the news of acquiring the medical Islamic manuscript: