Three weeks following the devastating earthquake that hit Turkey and Syria, a horse was miraculously found alive under the wreckage of a fallen building. While cleaning up the debris left behind by the quake, a group of rescue workers found the horse at the city of Adiyaman. It was one of the cities that suffered severe damage following the series of earthquakes.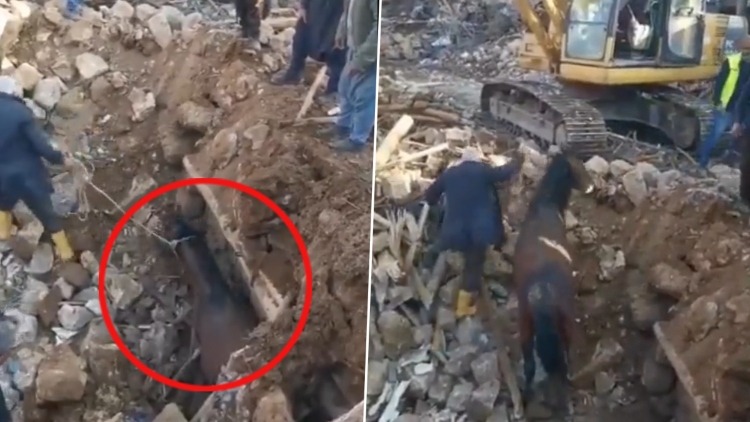 According to reports, it was discovered that the horse was trapped beneath the rubble since the earthquake that occurred on Feb. 9 which means that it was stuck without food and water for an entire 21 days. A lot of people took to Twitter, questioning how the horse is still alive with one Twitter user saying "there's no way a horse can survive that long without water at least."
Others took to Twitter to celebrate the rescue with one Twitter user Turkish businessman Tansu Yegen sharing a video of the rescue on Twitter and applauding the moment, "amazing amazing amazing. In Adiyaman, a horse found alive in the rubble of a building 21 days after the earthquake was rescued by the teams."
So far, thousands of rescue workers are still on ground, searching for survivors in the country's worst-hit areas but there has not been any mention of any new survivors in the past few days. There are also still no new updates on the horses' condition following the rescue.