The "Saudi Arabia Hotel Construction Overview" report made by TOPHOTELPROJECTS stated that 84 new hotels will open in Saudi Arabia this year. Notable hotel openings set for the Kingdom in 2018 include:Hilton Riyadh Hotel & Residences; Copthorne Hotel Makkah, Jabel Omar; Swiss-Belhotel Al Aziziya Makkah; Millennium Hotel Jeddah; and Hilton Garden Inn Al Khobar. All these hotels will comprise 27,281 rooms.
Riyadh, Jeddah, Makkah, and Al Khobar are the busiest areas for hotel construction across Saudi. Each of these cities rank highly in the Middle East's top ten most active cities for hospitality development.
Kamel Ajami, Vice President of Operations, KSA & Levant, Hilton commented, "Saudi Arabia is one of the most important markets in this region, with new legislation and government reforms making the Kingdom more accessible than ever. It represents our largest development pipeline in the Middle East." He continued,"we have 30 hotels currently under development in around 12 different cities and our development team is always on the lookout for new opportunities."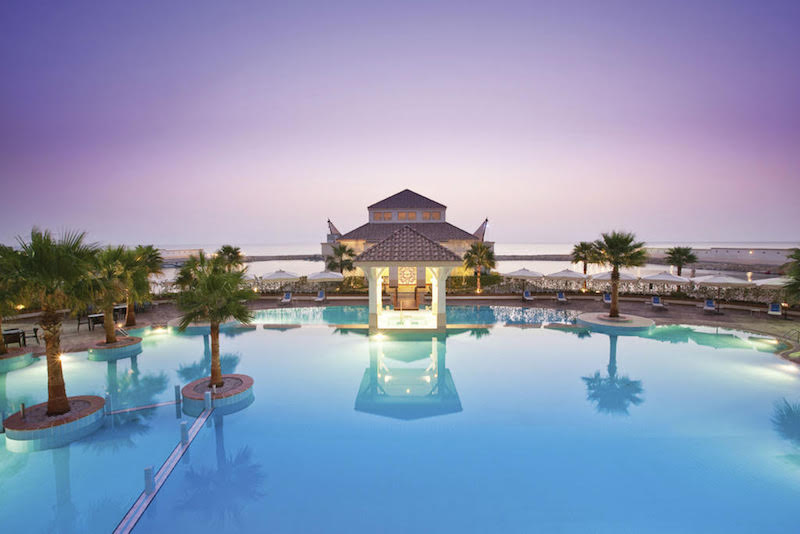 In 2018, Hilton expect to see three new hotels open in Saudi Arabia: DoubleTree by Hilton in Makkah's Jabal Omar development, Hilton Garden Inn in Al Khobar, and a Hilton in Riyadh, adding over 1,500 rooms to the company's footprint across the country.
Swiss-Belhotel International will also open three new hotels in the the country in 2018 – two in Riyadh and another in the City of Makkah, and are all scheduled for later this year.
Laurent A. Voivenel, Senior Vice President, Operations & Development for the Middle East, Africa & India, Swiss-Belhotel International said, "The tourism sector has been earmarked by the government as a key driver for growth in the Kingdom's Vision 2030 economic diversification strategy, with major initiatives to stimulate the travel and tourism industry."
He also said, "In addition to mass scale hotel construction, major transport infrastructure projects include the new airport in Jeddah and Haramain High Speed Rail Project, launching this year, will have a big impact. The government is also investing significantly in large-scale leisure, culture and entertainment projects. We are keen to take advantage of this massive opportunity for hospitality development."
The Hotel Show Saudi Arabia, the country's leading networking for hoteliers and restaurateurs, returns for its 6th edition in Jeddah this April.
People can register to attend their events through the official website for The Hotel Show Saudi Arabia.
WE SAID THIS: We sure do have high hopes for Saudi's projects this year!