Although the UAE is a cosmopolitan country and is exposed to different cultures, Emirati cuisine still retains its traditional character. Emirati cuisine relies heavily on the use of fish, meat and rice, and has a very rich and unique taste. You will find a medley of aromatic spices such as turmeric, saffron, cinnamon and nutmeg in every dish, alongside dried fruits such as dates, almonds and pistachios, and fresh herbs such as thyme, mint and coriander.
However, most Emirati dishes are inspired by a melange of cuisines from various cultures. The Indian Biryani is an inspiration for most Emirati rice dishes, the hummus stems from Lebanon and the use of lemons and rosewater trace their beginnings from the Persian kitchen.
The following are some the most popular dishes and recipes in the UAE.
Stuffed Camel
Considered one of the biggest dishes served in this world, it is mentioned in the Guinness Book of World Records. This dish is typically served by elite families, mainly during wedding ceremonies. This poor, but juicy little camel's tummy is stuffed by unbelievable ingredients: one lamb, 20 chickens, boiled eggs, fish and rice! This is one of the bizarre but most amazing dishes you would ever taste. Worth trying.
Al Harees
A popular Emirati dish with an exotic taste. It is a simple dish, yet consumes a lot time to prepare. It is mainly served in Ramadan, Eid and weddings. It is made by cooking meat and wheat with a pinch of salt, cooked together in boiling water for several hours. Once the mixture forms a smooth paste, further cook it in a covered clay oven filled with coal almost overnight. After it is cooked, you can enjoy this simple salty flavor with the rich taste of meat and wheat. Also, you can top it with local ghee or butter on flat plates.
Al Machboos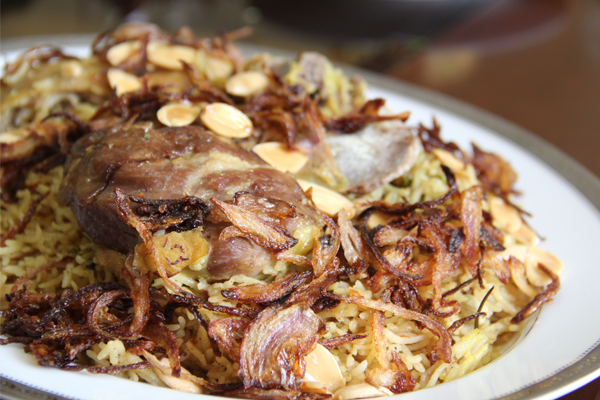 Another famous traditional dish of the UAE. Red meat and rice are the main ingredients of this dish. The meat can be replaced by chicken or shrimp. Other ingredients included are onion, dried lemon, spices and salt. In order to cook this dish, meat should be cooked well in boiling water first until tender, adding a blend of spices and lemon. Then fried chopped onions are added to the cooked meat. In a separate pot, the rice is cooked with saffron, then added to the meat in layers. Some people add vegetables as well. Finally, Al Machboos is left to cook on a low fire or in an oven for about 10 minutes, then served with some roasted nuts on top.
Hummus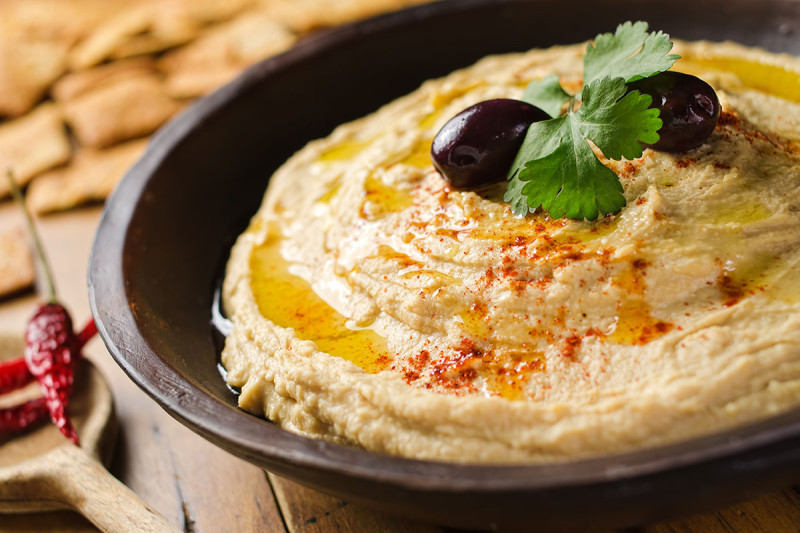 More of a dip rather than a dish and inspired by Lebanese cuisine. Its main ingredients are chickpeas, olive oil, lemon juice, tahini paste, salt and garlic. It can be also served as an appetizer or as a side dish with a shawerma wrap or falafel.
Khameer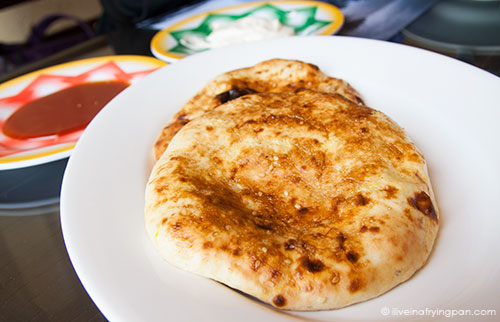 Mainly bread made of flour paste mixed with water and dates. The mixture is left for a whole night then baked one by one and a mixture of water and eggs is brushed on each loaf to improve the texture and taste.
Al Reqa'aq
Another common type of bread in the UAE. The name of this bread means "water-thin". It is made from fairly soft paste, cut into pieces and spread on a pan and left on the fire until it dries. It is usually eaten with butter and sugar. It can also be made into porridge.
Batheetha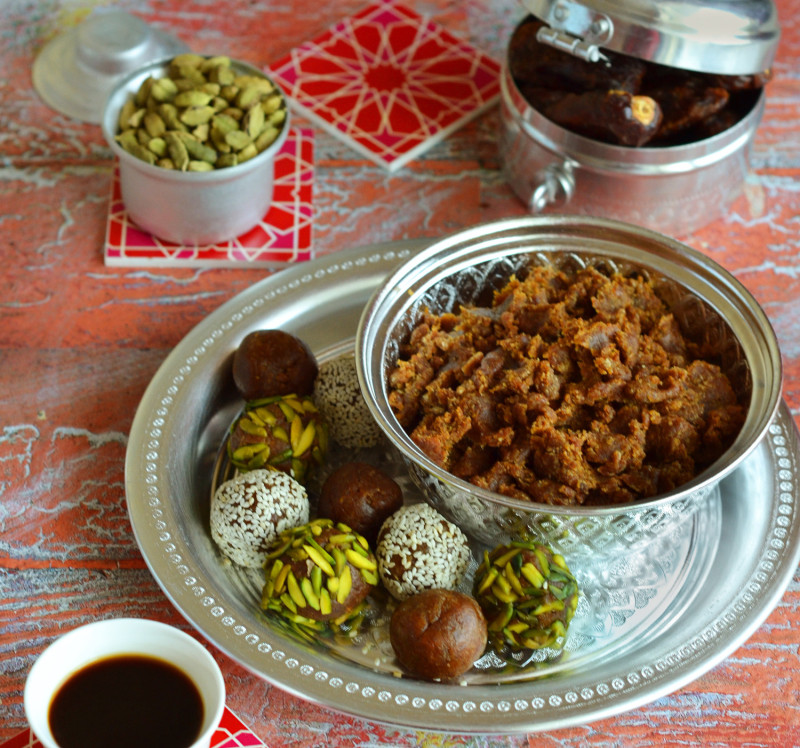 Last but not least, one of the main traditional desserts in the UAE: Al Batheetha. It is made of date paste, flour and ghee. It is very simple yet rich in flavor. It is best served during winter time.
WE SAID THIS: Don't miss Milas: Elegant Emirati Cuisine in Dubai Mall.