Decorating your child's bedroom is so much fun. There are so many things you can do to make it a place they'll look forward to playing and sleeping in every day.
If you aren't the creative type though, it's easy to just go for something easy and unoriginal. Your child deserves a room that looks amazing but also should be decorated with them in mind.
So to help you out a bit, here are 7 creative ideas for your child's bedroom.
Custom star map space theme
If your child is a fan of space, a custom star map should be one of the first things that goes up on the wall. A star map is a representation of what the stars looked like in the sky from the time and place of your choosing. It would look amazing alongside some planets, comets, asteroids and other stars in the room.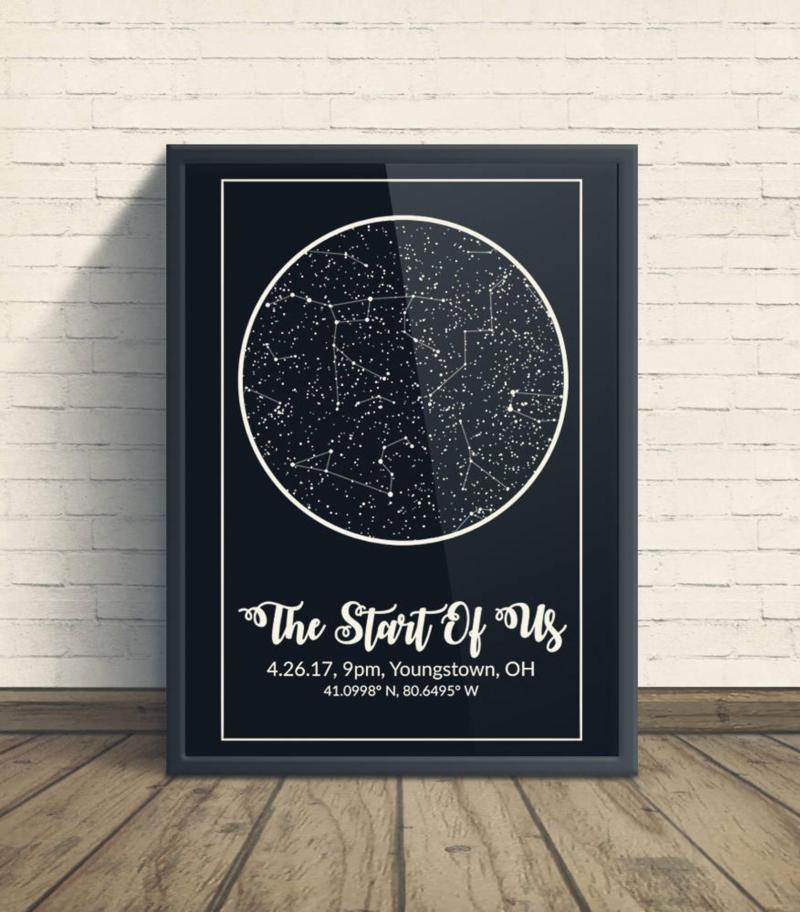 To make it special for your child, you should choose something like the time they were born and the area. The map then shows the exact constellation that would have appeared that very day. It's a great and creative way to personalize their room.
You can get a custom star map from Twinkle In Time and they are great value for money.
Himalayan glow salt lamp theme
This comes courtesy of CoolThingsChicago and is certainly worth considering as a creative idea for your child's bedroom. Himalayan pink salt rocks are said to bring several health and spiritual benefits as they cleanse the air and bring some calmness to the environment. This can help your child sleep better, particularly if they are feeling excitable that night.
But even if you don't buy it for the benefits, they look really cool. They have become quite popular in recent times but you won't find one in the same shape as another, making them quite unique.
All you need to do is turn it on and its warm glow will transform the vibe of the entire room. This one is adjustable and is compact so it will fit almost anywhere.
Sports and activities theme
For those of you with kids that enjoy playing sports and being active, this next creative idea will be sure to make them happy. To start, replace traditional shelves with sporting equipment, such as a skateboard or surfboard, to store items on the wall. Of course, you wouldn't want to put very heavy stuff on there but things like photo frames would sit lovely on there.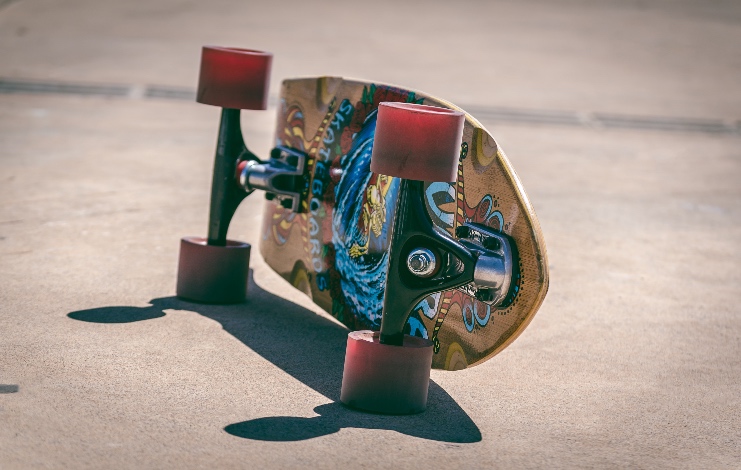 You could also create a tent with bedsheets and place their bed inside to sleep on or a place in the corner they can relax and play with some pillows on the outside. This idea is based on a camping creative, so be sure to add some other fixtures around the room like a fake campfire or some trees and wildlife. Using the same initiative, you could create some shelves out of wooden logs or replace the curtain rail with a strong, painted tree branch.
Maps and travel theme
This next creative idea for your child's bedroom was inspired by the scratch-off map on Gift Wits. If your child enjoys exploring, you should decorate their room accordingly. For example, you could put the aforementioned poster on the wall so they can scratch off the places in the world where they want to go when they're older.
You could compliment that with a globe on the windowsill, maybe some animals from exotic lands or some of the most famous landmarks in the biggest cities in the world. The idea is to show them that there is so much out there in the world for them to see and they have their whole lives to explore them all.
To round it off, add something that reminds them of home. After all, it's a big world out there but they only have one family.
Pirate ship theme
Loads of kids pretend to be pirates so why not style their bedroom to fit the narrative. To start, since the bed is the central point of the room, make this the pirate ship. Then, you could elevate the bed off the floor so when it's time to go to bed, they must walk the plank. This is really fun and will win you major cool points with your child.
Alternatively, you could do a buried treasure bedding theme. Use "X marks the spot" and transform their bedroom into a quest, with the bed being where the treasure is hidden. To finish it off, you would paint the walls blue to represent the ocean and add some finishing touches like some shark and desert island stencils.
Indoor treehouse theme
The next idea for your child's bedroom is ideal if you don't have enough room in your backyard to make a treehouse. Why not take it indoors into your child's bedroom instead? Create the best bedroom ever and turn it into a place full of fun.
To start, build the treehouse where the bed goes inside. Then have it fixed to a fake wooden stump so it balances but they have to climb up a ladder to get inside – just like a real treehouse outside. From here, you could make a mini swing hanging from the ceiling and have a bench in the corner.
The remaining decor would just be to make the setting feel like the backyard.
Let the kids do it
Finally, take everything out of the room so it's completely bare. Then paint everything white. Once it's dry, give your kids some colored paint, stickers, etc and let them go crazy. It's then just a matter of seeing what happens.
It will be so much fun watching your kids express themselves. Their designs will be unique and they will develop their creative side as they splash around.
Of course, they are going to make a lot of mess so make sure you cover up the floor before doing anything – unless the floor becomes part of the design, in which case, let them go wild!
WE SAID THIS: Re-decorating has never been easier!!