6 Struggles of Not Owning a Car in Cairo
Via Reuters
Not owning a car in Cairo could be a real pain in the neck, especially if you live far away from all the places you hang out at or work in. Most days, I'm okay with the fact that I don't own one, but on other days, it just gets me all ugh, and here are the reasons why.
Daily commutes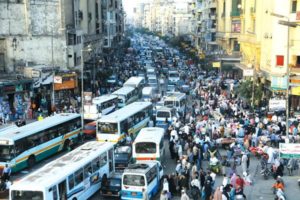 We made our calculations and we found out that transportation in Cairo consumes at least 30% of our daily routines. From spending it in the subway, to crossing roads and chasing public buses and more. We can't leave out the conversations you're forced to listen to (even if you have your earphones plugged in), the speed breakers that the driver doesn't go easy on, and the daily fights either with the passengers or the other drivers.
Double the traffic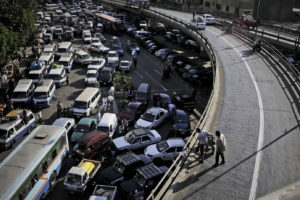 If you don't own a car in Cairo, you'll probably spend twice the time in your commute than one would usually spend in a car. The reason behind that is that the bus, microbus or subway routes do not use shortcuts to escape traffic jams. On the contrary, the drivers actually tend to delve into the most crowded areas on their ways to pick up more passengers – which of course ends us up being stuck in traffic for an extra hour.
Poor integration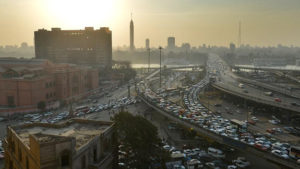 The public transportation is very poorly integrated into the infrastructure of Cairene streets. Bus stations have been situated long time ago, so they're not up-to-date with the new maps and new cities, routes and attractions. Bus stops are very randomly decided by the bus driver himself. The subway network doesn't reach out to the tips of Cairo, like 6th of October, parts of Nasr city and New Cairo.
Highways
Consequently, there is no other option but to risk our lives and cross deadly highways like the Ring Road, Autostrad and Sa7rawy, to catch another ride back to where we came from, leading to many fatal road accidents.
The weather
Not owning a car at a time of a sandstorm could leave you wondering how gohanam (hell) is going to be worse than this. Since the weather in Egypt is as bipolar as its people, you can never tell how far it could go, and without a car – oh boy.
Personal space 
You must forget about your personal space to be able to get out with your peace of mind. Most of the time you won't even be able to tell if you're getting harassed, robbed or just getting squeezed.
WE SAID THIS: If you don't own a car, let us know about your struggles in the comments section.