If there is one thing life taught me, something incredibly accurate and practically a law of nature, is that Hell hath no fury like a woman scorned. The past couple of years have witnessed revenge like no other. Women don't just cry, get divorced or even kill anymore, they get back. BIG time!
Now that every person has become tech-savvy, it's quite impossible to cheat and get away with it. Social media is making it quite difficult for cheaters and scorned lovers to go unnoticed. The year 2015 has been all about discovering infidelity or sharing revenge techniques on social media.
Most men care about four things: their genitals, ego, cars and gadgets. Here are six hilarious women who got artistic with vengeance this year, targeting and destroying what matter to men the most:
Genital vengeance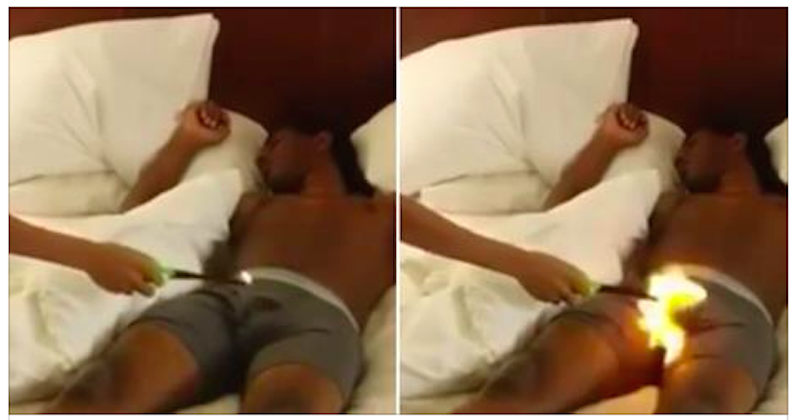 Jaw-dropping footage was uploaded to YouTube this year of a woman pouring flammable liquid on a man's underwear, then setting it on fire.
While most women though that that was well deserved after he fooled around, some still had some sense in them and pointed out the possibility of facing jail time. Still, it was obvious that most people cheered for the betrayed woman. We're telling you, scorned women are vicious.
Without doubt, this was one of the strangest things that happened this year. A man foolishly sent a love e-mail to his mistress from his wife's phone and got caught.
The woman did not resort to destroying his suits, throwing him out of the house or even giving him the beating of his life, she went far beyond any logic and CUT OFF HIS PENIS. The husband was transported to the hospital, only to find that his wife followed him there, cut it off again and threw it out of the window, never to be found again.
Social media vengeance
A hidden camera was all it took for a Saudi woman to prove her husband's adultery and post a video of him clearly trying to grope his housemaid, with the caption, "The minimum punishment for this husband is to scandalize him".
Needless to say, the hashtag #SaudiWomanCatchesHusbandCheating went viral with 25,000 mentions in 12 hours. What she never saw coming was facing a year in jail or a fine of SR 500,000 for defaming her husband.
Automobile vengeance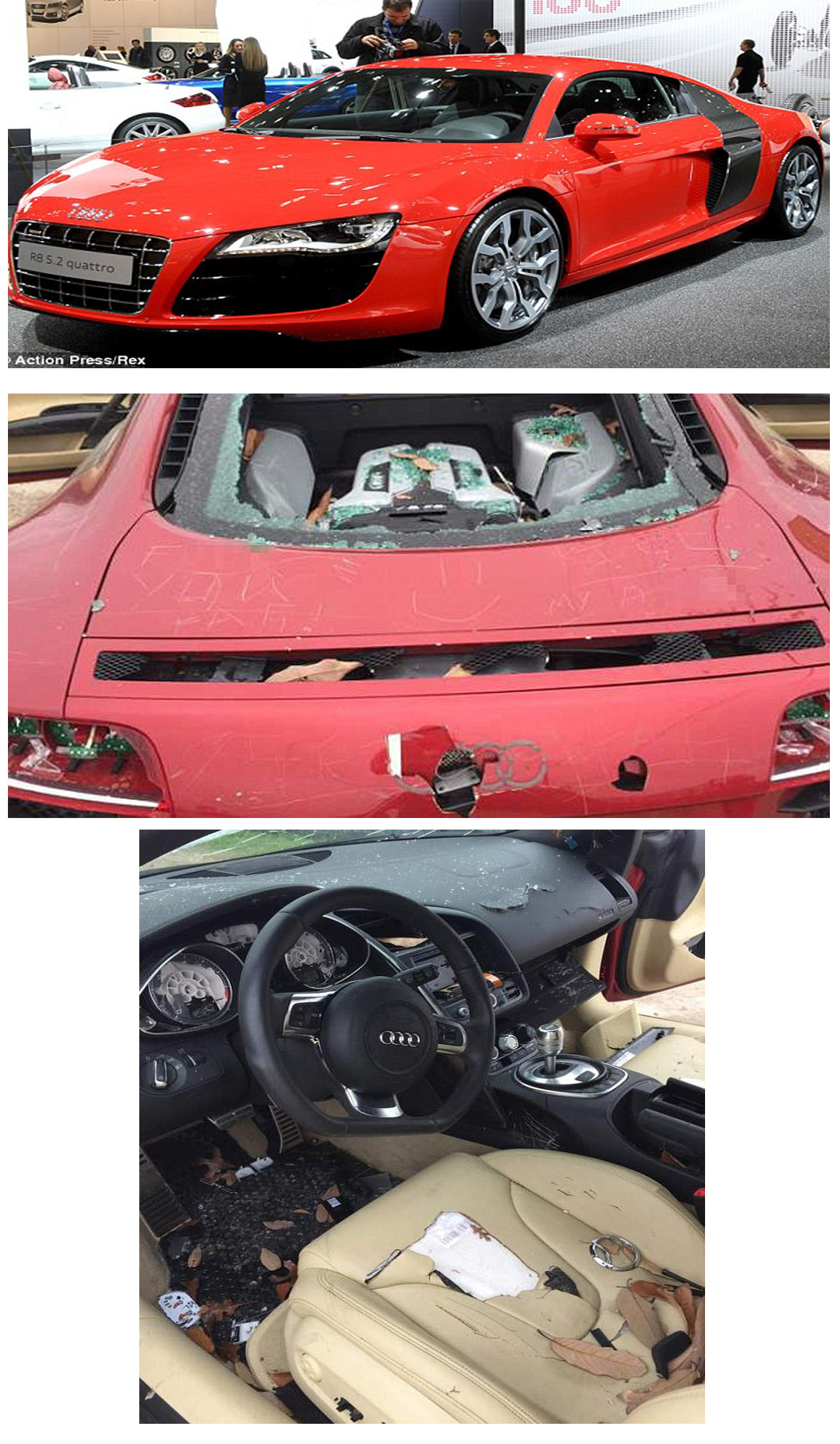 An anonymous woman found out that her husband had been having an affair and she knew exactly what to do. Instead of crying, eating ice cream and screaming, the woman destroyed her husband's Audi R8 V8, a red sports car that cost £94,000, in addition to leaving a horrifying smiley face scratched on the car.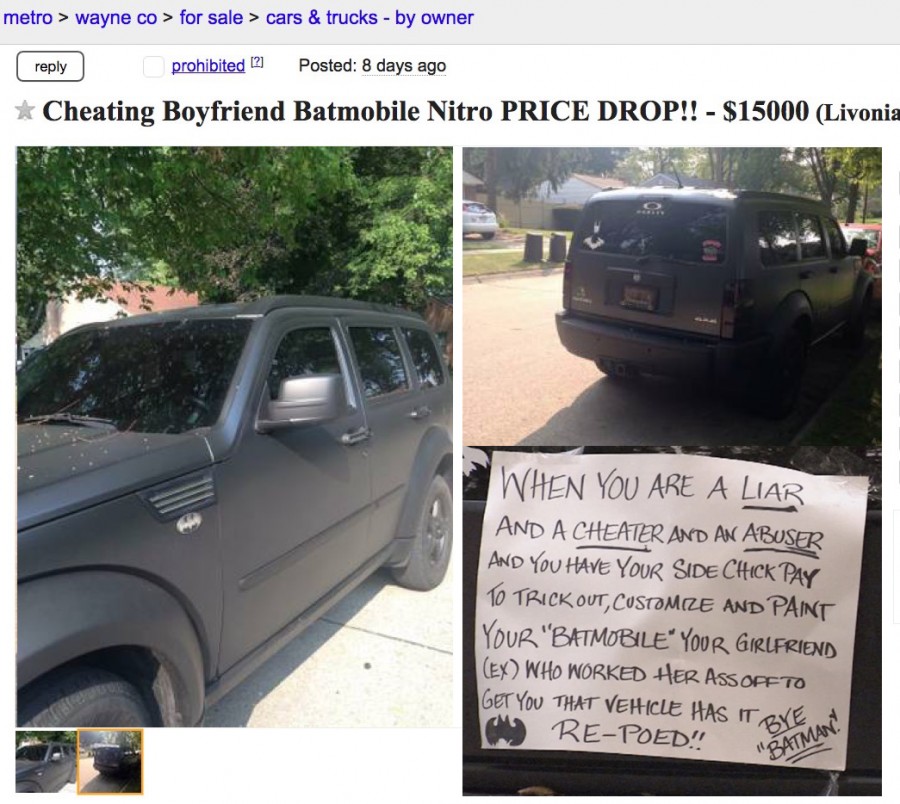 We all know how men get with comics and their favorite superheroes. It is a bond that no woman can understand. Another scorned lady realized that she was a victim of infidelity and decided to take away his beloved Dodge Nitro, a car that she bought him and which had Batman decorations that his mistress bought him. Still registered under her name, she sold his "Batmobile" on Craiglist. A nice, easy, quiet and painful strategy.
And the scariest of them all, iVengeance
And because Japan is a place like no other, a woman decided to get the ultimate revenge by submerging all of her cheating man's Apple gadgets underwater and ruining them for eternity.
Imagine coming back home, after a long night with your side chick, only to find your most cherished babies gone.  No violence, no possibility of jail time, zero effort required, and it cost him a fortune. That is the hands down the best we've seen this year.
WE SAID THIS: Don't miss 7 Arab Women Tell Us Why They Cheated.