6 Reasons Why Creative Industry Summit 2018 Was the Most Memorable so Far
Via Creative Industry Summit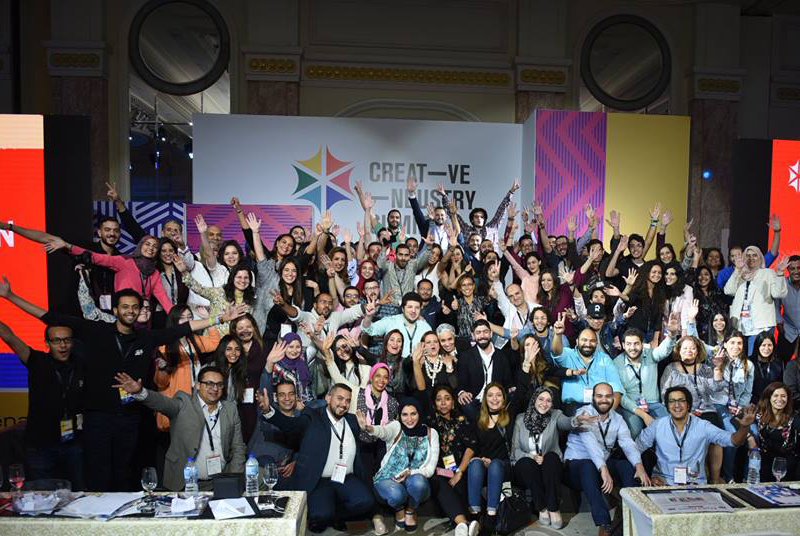 Last week, this year's Creative Industry Summit took place. Not only did we enjoy it, as usual, but it held some of the most interesting sessions the summit has ever did.  So just like we previously gave you six reasons why you should've been super excited for this event, we're now here with six of the event's most memorable highlights.
The Diversity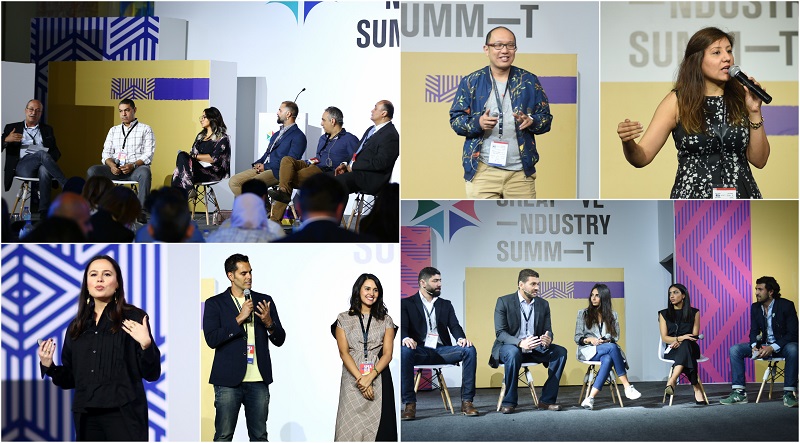 One of our favorite things about this year's summit was the amount of diversity of speakers. Creative people from different walks of life; experts of big-name companies and entrepreneurs of SMEs, those with the 20+ years of experience and the fresh minds, the local talents and the international gurus. All of those gathered together under one roof for two days; can you imagine the amount of creativity and inspiration in the air?
Naguib Sawiris' motivation nation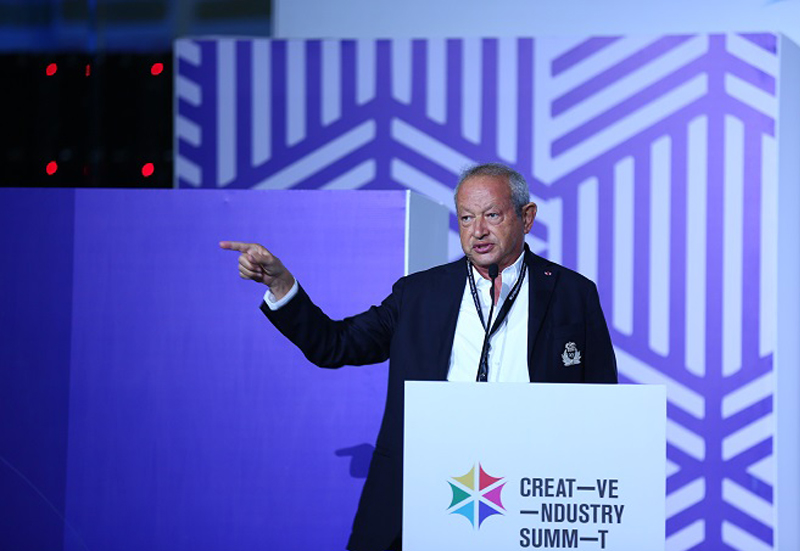 As we previously told you, Naguib Sawiris, Executive Chairman for Orascom Telecom Media and Technology Holding, was the keynote speaker for the event. He started by talking about how important content is for new businesses and that any creative idea that dazzled the world had to have started small at first. Sawiris added some pep to the overall vibes as he said, "The Creative Industry Summit gives us hope for a better future; after all creativity is a source of happiness."
Creativity turned out to be a way of survival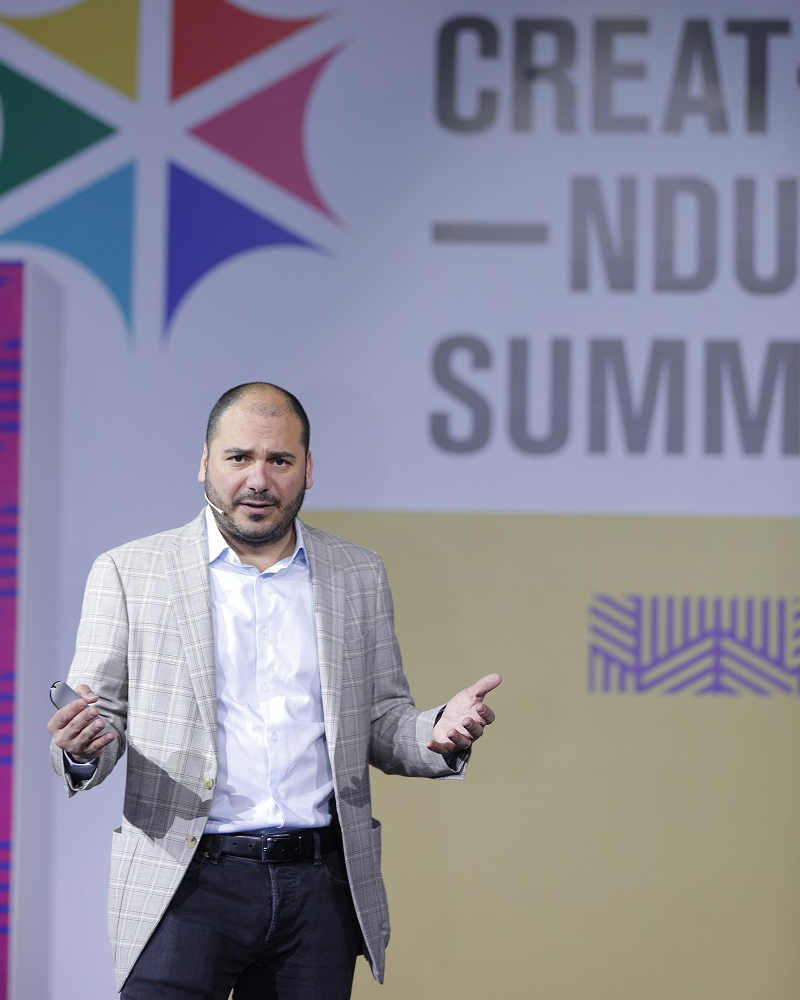 Tarek Miknas, CEO of FP7/MENA, also believed in the power of creativity. In fact, "Creativity is the only way to survive" was the title given to his talk. He believes that creativity is the key to problem-solving and overcoming challenges.
Tarek Nour spoke about the power of imagination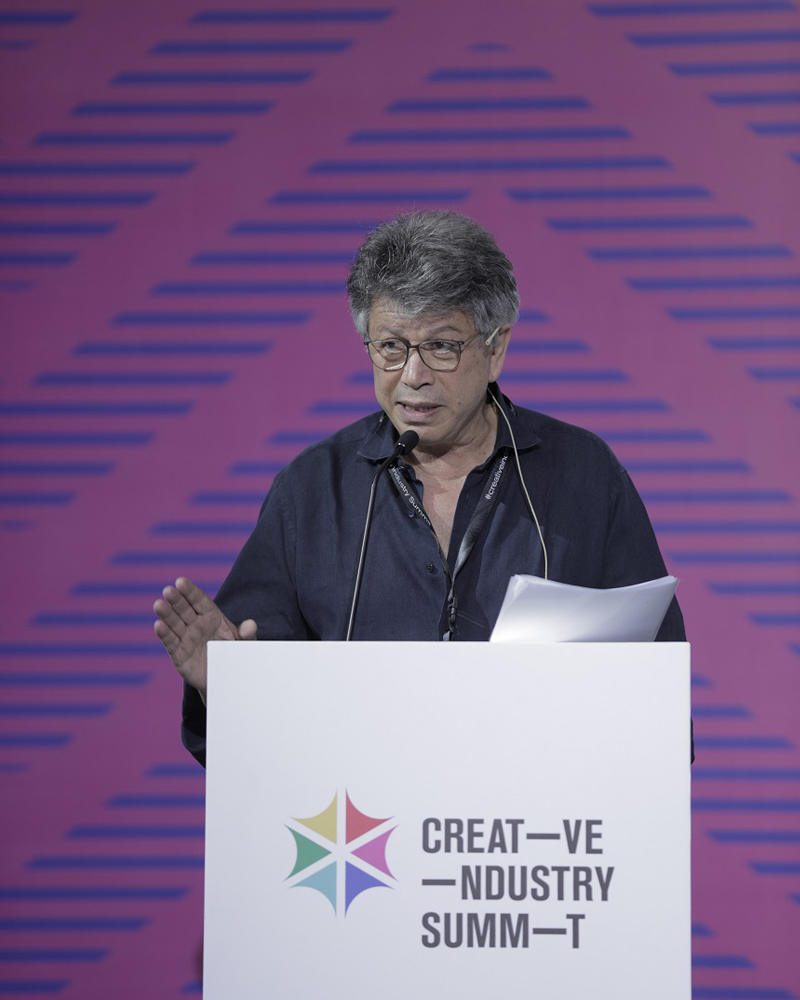 THE Tarek Nour, the one behind the iconic ads from your childhood, finally gave away the secret ingredient and talked about the key to creative advertising. According to Nour, it was one's wild imagination that would help him meet his clients' needs.
Sophia, the robot, led a talk herself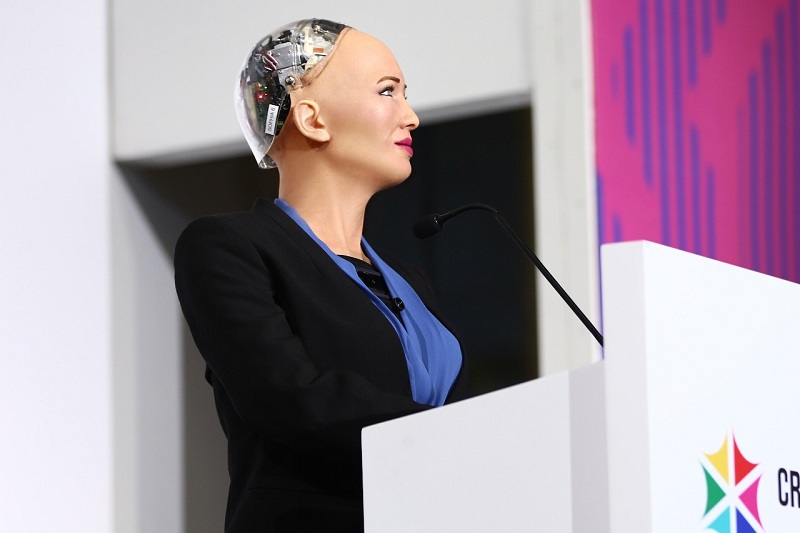 Even though Sophia was interviewed twice by both TV anchor, Ossama Kamal, as well as Abla Fahita, she wasn't just interviewed, but she also gave a talk herself. During her talk titled "Artificial Intelligence" (AI), she discussed what technology and innovation have achieved in the field of robotics and AI. Sophia's existence backs her up as she was living proof of what was being discussed. We also saw many faces of Sophia, she showed us all her sides from serious to fun, and of course, there was a totally different side of hers explored by the one and only Abla Fahita.
We found out that Sophia loved Egypt and Mohamed Salah
During her interview with TV anchor, Ossama Kamal, Sophia shared how much she enjoyed visiting Egypt and that she appreciates being invited to the Creative Industry Summit. By the end of her interview, she uttered the words, "Long live Egypt!" Not just that, but she also wished the Egyptian national team good luck at the Fifa World Cup games. In addition, during her interview; or shall we call it girl talk, with Abla Fahita the other day, she expressed her admiration towards Mo Salah.
WE SAID THIS: 

We can't wait till the next Creative Industry Summit: Ramadan Edition, September 2018. 

#creativeindmena