People React: Concrete's Outdoor Beachwear Campaign Goes Viral as Ladies Are Going Crazy About It!
Today's renowned brand, Concrete, strikes again with their latest outdoor campaign in Alexandria. The campaign was created to promote Concrete's new beachwear/summer line featured the heart-throbs, Asser Yassin, Ahmed Hatem, Aly Mazhar, and Ramy Ashour once again. And just like last time, the ladies couldn't just let it go.
A photo of the outdoor ads by Alexandria's Corniche was circulating social media networks last night in a viral manner. This is what the girls had to say!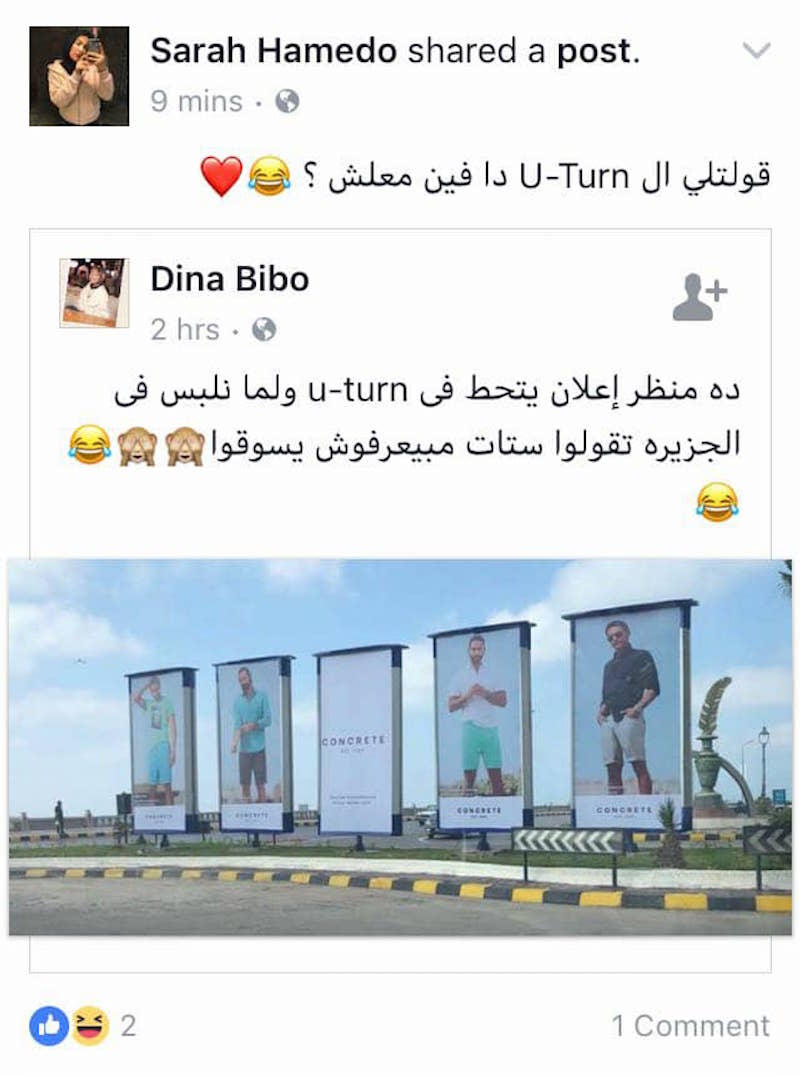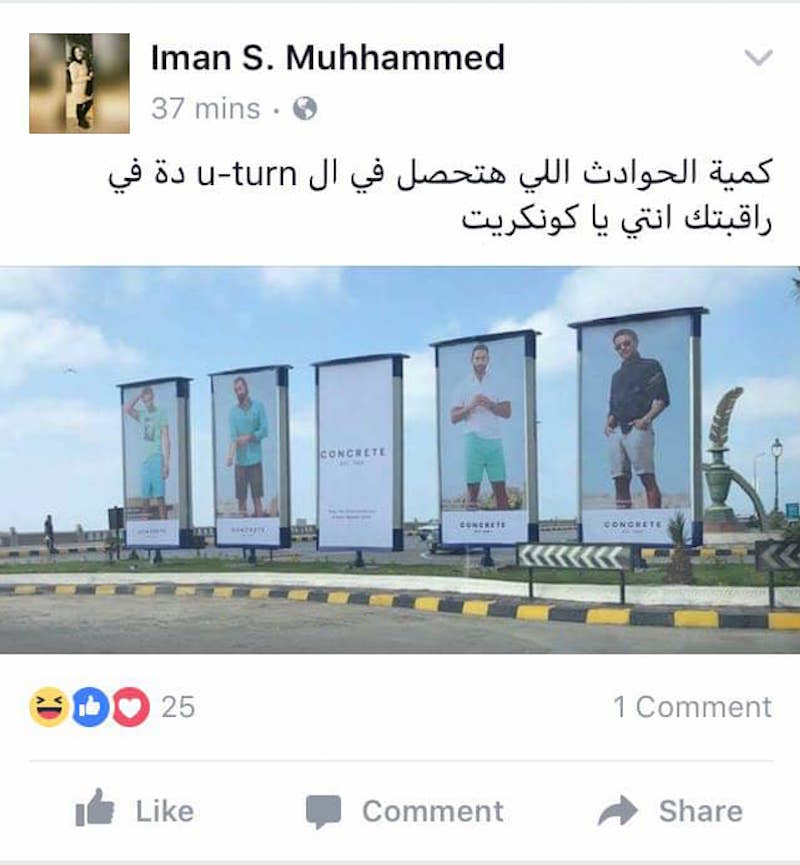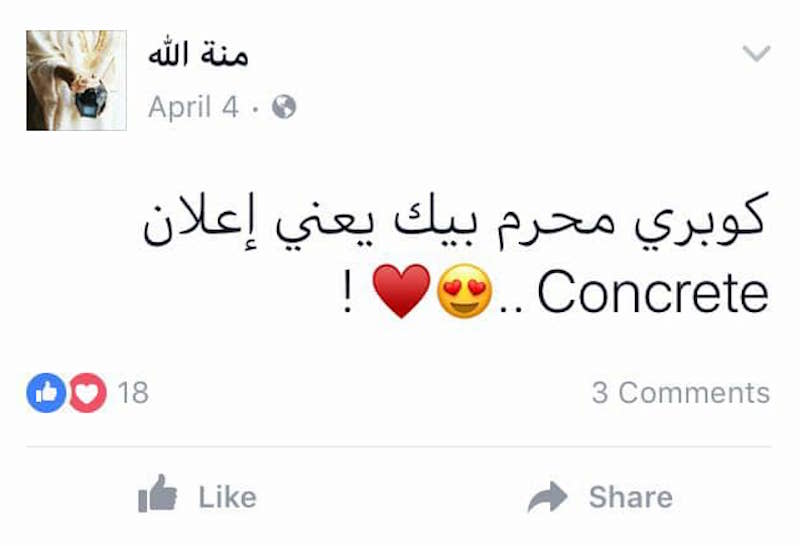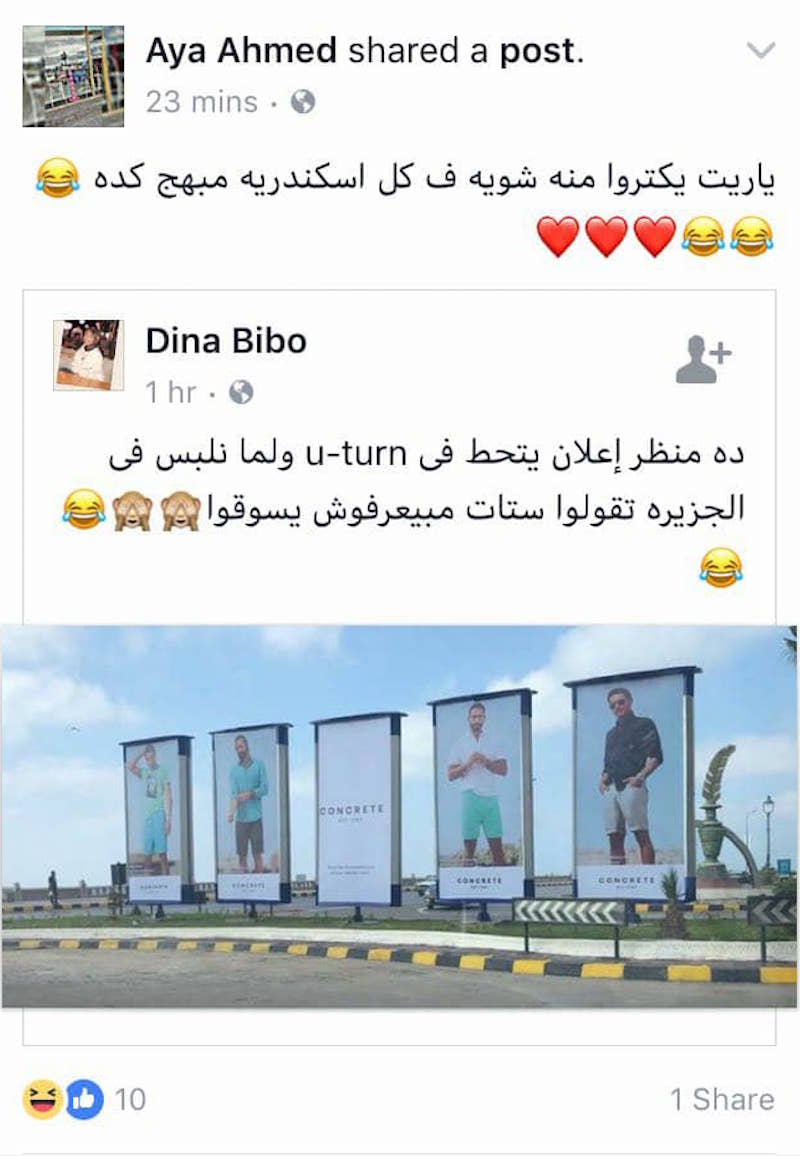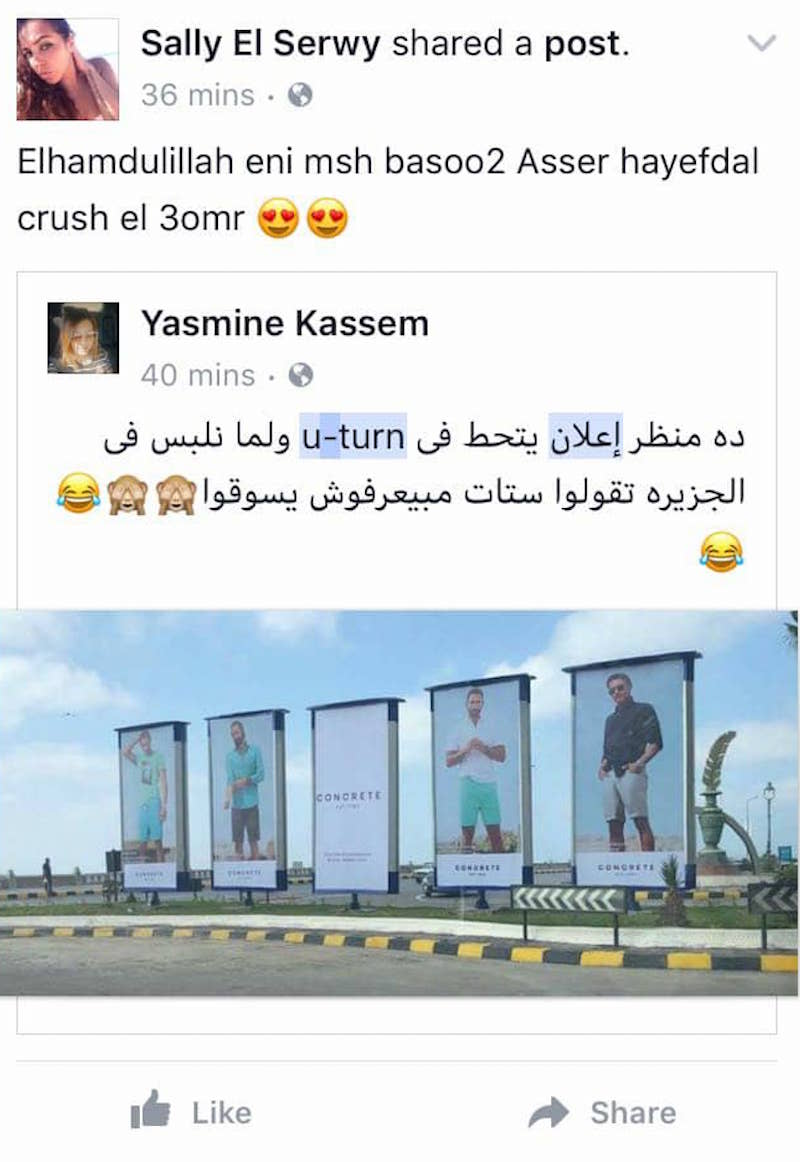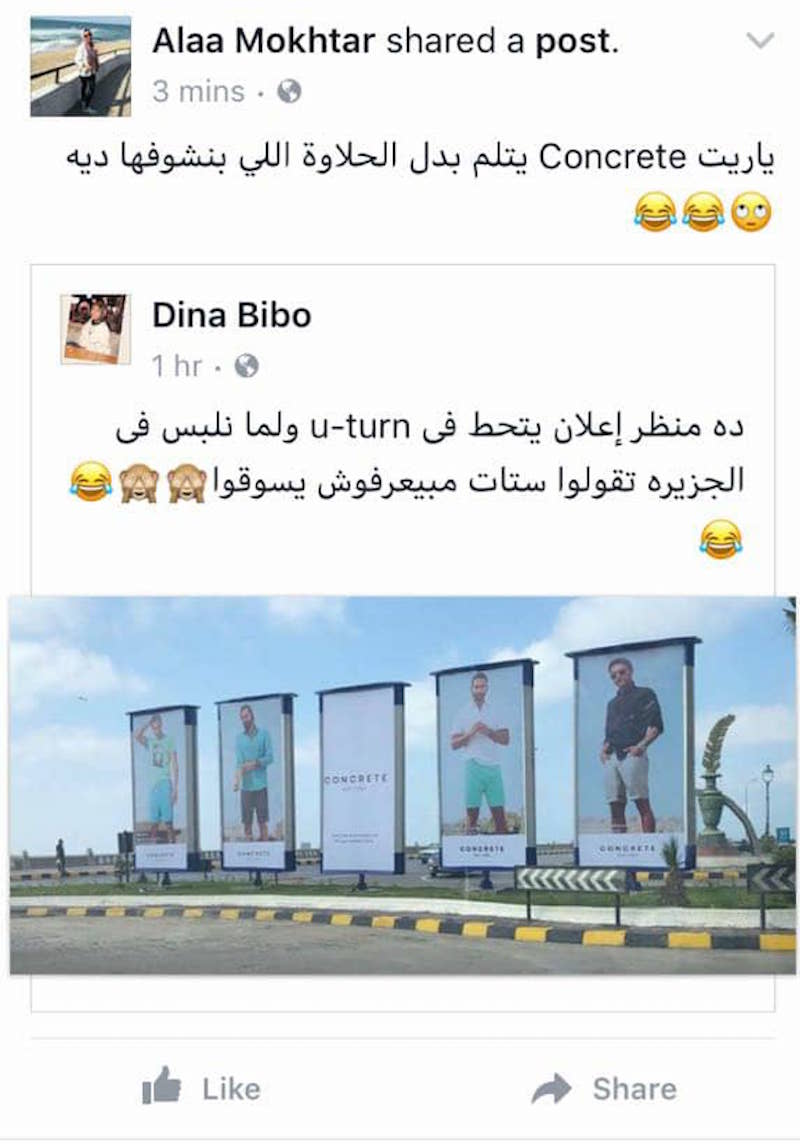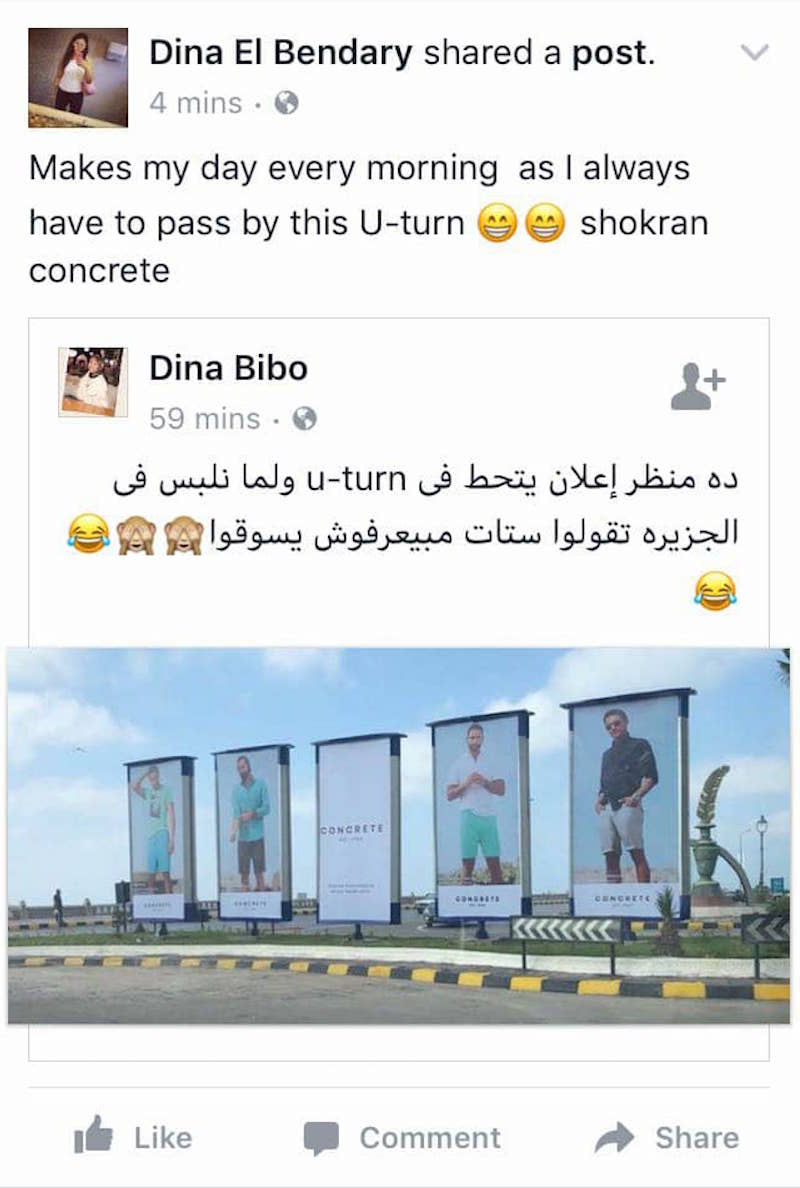 WE SAID THIS: Drive safely, girls!