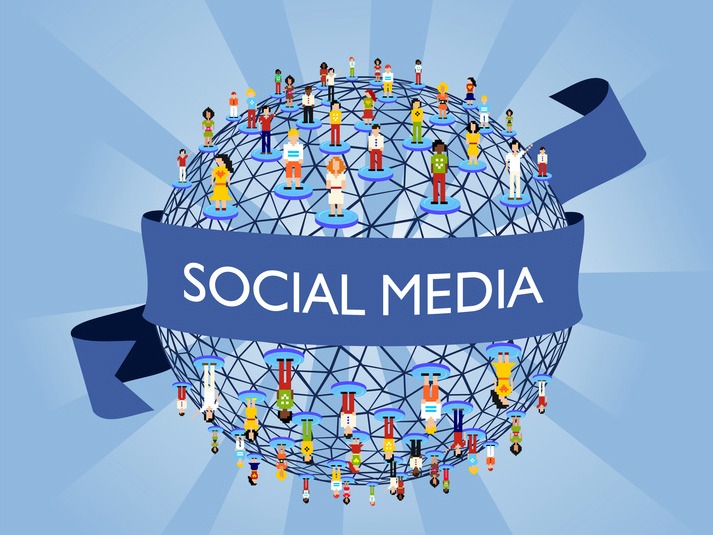 Social Media has always been about the game of numbers, be it followers or fans, users or subscribers. And because we all like numbers here are some for you: There are about 7.1 billion people on the planet, only of which 39% (2.77 billion) are Internet users and around 62.4% (1.73 billion) of those use social media at least once a month, according to eMarketer.
Social Media Networks You Probably Know About
Facebook [1 billion+ users]; Twitter [600 million+ users]; Google+ [500 million+ users]; Linkedin [200 million+ users]; hi5 [80 million+ users]; Flickr [32 million+ users]; MySpace [30 million+ users]; Foursquare [20 million+ users]; StumbleUpon [20 million+ users]; SoundCloud [10 million+ users]
Are there any other social media networks out there? Yes.
Way more than you think. Here's another number for you: There are over 150 social media networks with over 150,000 (which is a big number) of users out there.
What Might These Be?
1) Qzone [600 million+ users]

Catering mainly to Mainland China, Qzone is the 7th largest website worldwide (according to their Alexa rank) and 2nd largest social media network in terms of users, offering them their own "zone" that they can accessorize with different backgrounds, colors and widgets and where they can share blog posts, keep diaries and listen to music. Qzone is not a free service for the most part; users need to purchase different packages to utilize the social network at it's fullest. And many Gulf countries won't allow you to even browse to their site.
2) Sina Weibo [502 million+ users]

Similar to Twitter, Sina Weibo is a Chinese micro-blogging social network with over 100 million messages posted daily catering mainly to Mainland China. It started in August 2009 and grew to become the 35th largest website in terms of traffic and the 5th largest social media network worldwide.
3) Habbo [268 million+ users]
Aimed at teenagers, Habbo is a Finnish virtual world social media network with users in 150 countries worldwide. Users can join different communities and share and chat over the network.
4) Renren [160 million+ users]
The Chinese Facebook; literally meaning "Everyone's Website" is popular amongst Chinese college students and is the 9th largest social media network worldwide, offering similar functions such as those of Facebook. Launched in 2005, it followed a very similar pattern to the Facebook growth ladder, making the service available to students through their university email IDs at first before opening its gates to the public.
5) VKontake [125 million+ users]

Another Facebook copy cat, VKontake is the 2nd largest social media network in Europe after Facebook.  Launched in Russia, by late 2006 it grew massively overtaking its competitor Odnoklassniki (#11 on this list)  in the social media space to become Russia's largest social media network.
6) Tagged [100 million+ users]

Founded in 2004, Tagged is a social discovery network allowing its users to browse other user profiles near them. It also allows its users to play games, share toys, gifts and "pets". It has a very interesting growth factor since the network has been used in many southern Asian countries for dating purposes since it's available through their mobile app.
7) Orkut [100 million+ users]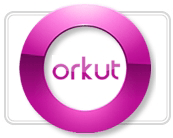 Owned by Google and named after its creator Orkut Büyükkökten, this netork provides a good connection tool for friends and colleagues to stay in touch or even meet new friends. It is unpopular in most western countries but is highly used by users in Brazil (60% of user base), India (30% of user base) and Japan (8% of user base).
The website is actually operated by Google Brazil due to the high user base there. Some Arab countries have blocked the website deeming it inappropriate.
8) Netlog [95 million+ users]
Similar to Qzone, Netlog allows users to create their own web page and share blog posts, music and videos on it. Formerly known as Facebox and BingBox, it was founded in Belgium mid 2003 and has grown over the past 10 years to reach just under a 100 million users.
9) MyLife [51 million+ users]
Formerly known as Reunion.com, MyLife offers one place for social aggregation from email accounts and other social networks. 11 years strong, the social network allows you to search for users, find out who's searching for you and connect with other users.
10) douban [47 million+ users]

Another huge Chinese social media platform, douban is a review and recommendation network for movies, books, music and activities in China. Unlike its competitors Renren, they are open to registered and unregistered users and has served as a place for Chinese critics and authors to connect with their followers and fans.
Russia's second largest social network after Vkontake (VK), Odnoklassniki provides a social network for classmates and friends. Launched in 2006, it offers members seven years of age and above to make an account and connect with their friends, family and colleagues.
12) Viadeo [35 million+ users]

The second largest social network for professionals after Linkedin. Viadeo was launched in France in 2004 and has acquired several professional networks over time, including Chinese  Tianji.com and Spanish ICNet. Viadeo lets members maintain a list of business partners, allowing them to stay in touch, use or help each other to find a job, or create business opportunities.