By Febronia Hanna
More than half of our precious spiritual Ramadan nights have passed, and most of us ran out of ideas for the remaining half's Iftars and Suhours, so in order to freshen up and have enough stamina for each of the coming fasting days, we provide you with ten beautiful places for Suhour.
Fel-Felucca
The main idea here is re-inventing time, time with your family, friends or loved ones, through a magical sailing experience with lanterns to light up the night, and the Nile to shake your soul.
You can find them 7 Nile Corniche, Maadi.
FoulWagen
If you just want a simple foul from the cart with a little creative twist, this Wagen of Foul is your destination. It's not just the cart, there's plenty of room for you to sit and enjoy your Foul.
You can visit them at Farid Semika street after Tayran Club, Heliopolis.
The Camp
Another amazing place to have your Suhour is "The Camp", in Sheikh Zayed, where you can just sit around and fill your tummy with the most delicious foodies and fill your tank for the next fasting day.
Taghmisa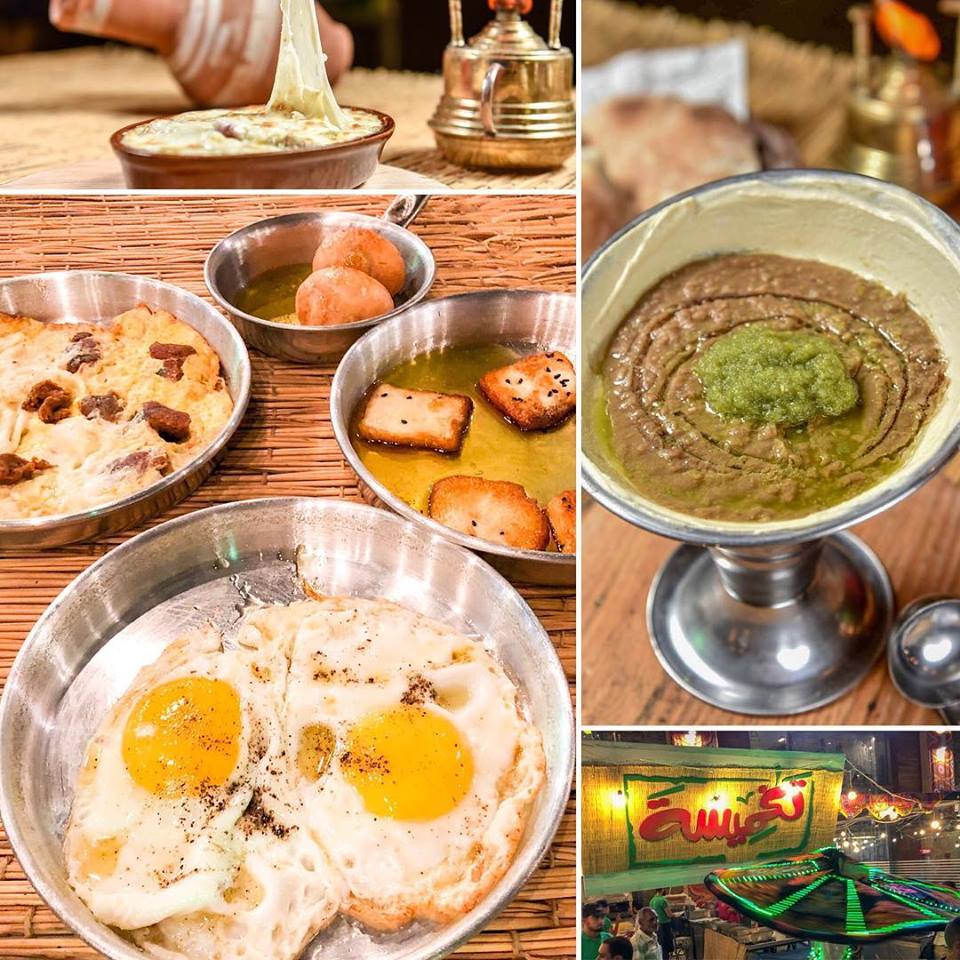 This very cosy restaurant will bring happiness to your heart once you see their oriental dishes in a way that reminds you of your grandmother's cooking.
This restaurant is located in Emerald, Twin Plaza.
B Yard
 B Yard is a truck-based food court, it's a place where you can find multiple food trucks that serve the best Falafel and Foul, You can take whatever food you want and sit with your friends on bogs and tires, in an atmosphere so young and colourful.
CarFoul
The most interesting about this cart is that you bring along your friend who is obsessed with having his photograph taken every single minute of the day because they have a photo booth that will rock your friend's life.
Batatsaya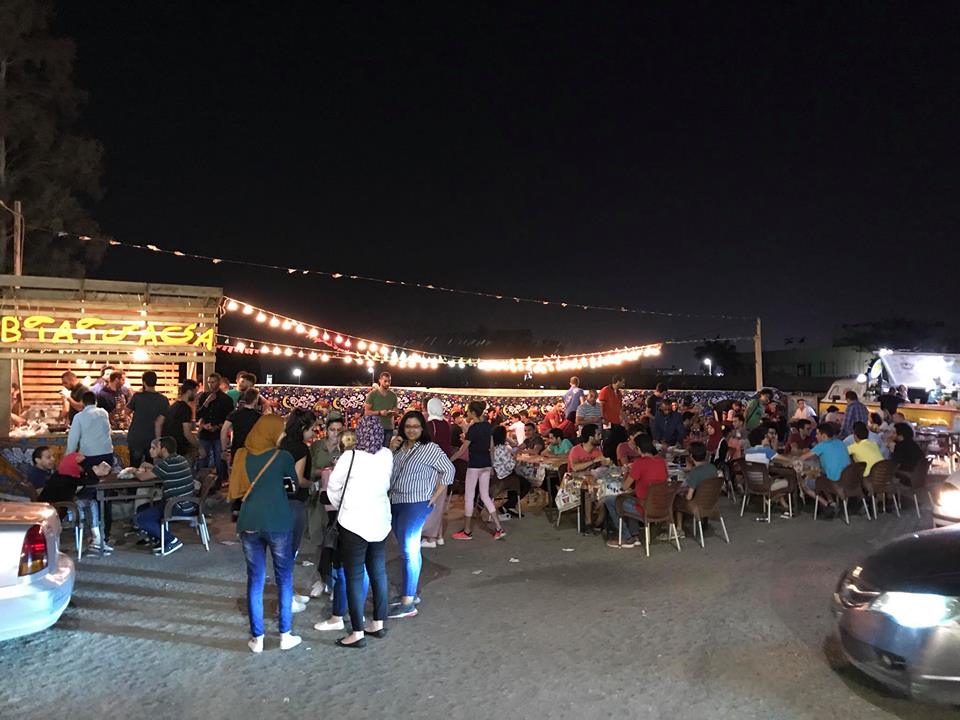 This place is the best known Suhour place they are very famous as their cart is very close to Al-Ahli club, so it's always very crowded, but don't worry, they'll always have a place for you another point you have to put into consideration is that they only open after 12:00 am.
ElShader
El Shader is waiting for you on road 204, they have exotic Ramadani designs that have a western twist, you can find nice people, Shisha, A plasma TV that airs all the important matches and amazing vibes.
Bab ElHussein 
This place is full of Ramadan vibes, they have Islamic designs and good food, add to that the amazing Live Oud music to take you away from your busy day with little crowd and serenity, you can find this place in the Fifth Settlement.
Tablya 
This district with a lake view can be one of the best places you'll get to visit with the Arabian corner, where you can sit and lay back admiring the simple yet luminous decoration of the place,  you can find this place in Sheikh Zayed with the most amazing plates and Suhours.
WE SAID THIS: That really got our mouths water!