Expo 2020 Dubai Launches First International Marketing Campaign
Via Expo 2020 Dubai
Expo 2020 Dubai, which is the first one to be ever held in the Middle East, has finally launched its first marketing campaign. Hands were chosen to be the superstar of the campaign to metaphorically reflect the theme, "Connecting Minds, Creating the Future". The goal here is not just to share inspiration, talent and experience, but also to do what no single human being could do on his own. In order to do so, the entire world needs to join forces, to join hands. Hence, the campaign idea.
The first ad was creatively executed in which the hands perfectly symbolized other messages along the way. For instance, to symbolize ideas, hands came together to create a lightbulb. Hands even created a figure of Dubai including its iconic Burj Khalifa, meaning that the the same concept of collaboration and exchanging great ideas built glorious Dubai as we know it today. A human hand even high-fived a robot's hand to symbolize utilizing technology for the sake of humanity.
Dubai's world expo, starting on the 20th of October, 2020, aims to foster creativity, innovation, and cultural collaboration. The event focuses on three fundamental interwoven themes within the main one; opportunity, mobility, and sustainability. That's to be able to develop a new way of thinking for the region along with the rest of the world that will last on the long-term. Expo 2020 Dubai will celebrate human ingenuity by exploring the possibilities in the case of connecting people and new ideas globally.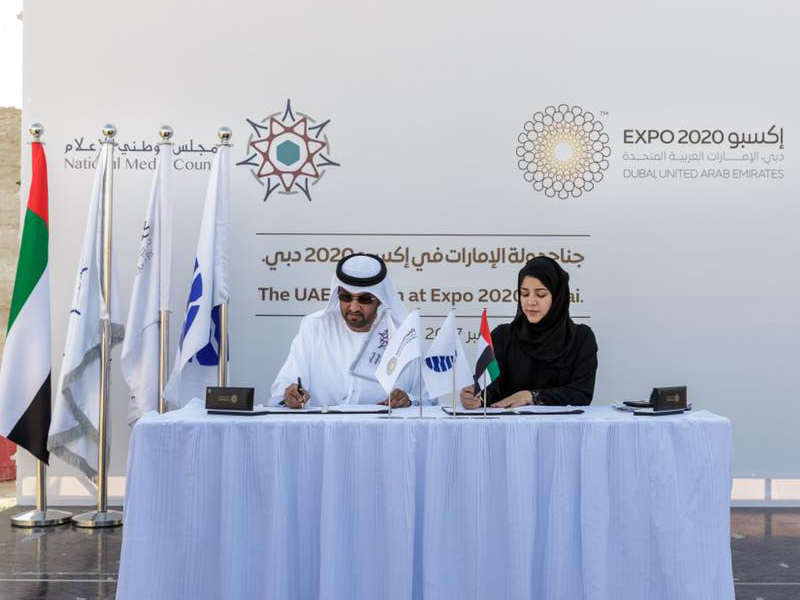 Expo 2020 will be hosting millions of attendees with 70% of them expected to be from outside the UAE. The global event will have a great impact on the business world. The world's leading companies will come together, collaborate, and exchange ideas. It's not just that this will be over the course of six months, but also that they're meeting at the crossroads of the world. Two-thirds of the world are only eight hours away from one of the five major airports in the UAE, with connecting flights from more than 300 cities in 100 countries.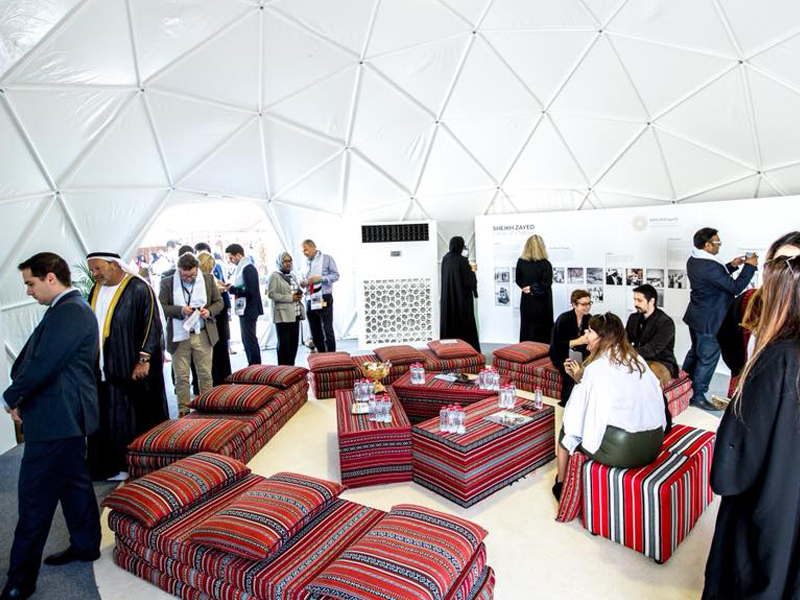 The UAE is ranked first in the MENA region for its role as a leading international business hub that enables international trade. World class companies have signed up as partners in the event. These include Emirates Airline, Emirates NBD, Siemens, UPS, and Nissan. More than 200 participants from all the around the world will also join them. These include 180 countries, NGOs, corporations and educational institutions. Therefore, Expo 2020 guarantees business thrive as it will be a global destination to harness emerging markets' incredible potential.
WE SAID THIS: For more information about the event, check out the official website here.