Upper Egypt's Dendera Temple is About to Host a Very Special Music Festival Honoring Egyptian Poetry and Culture
The first edition of the Dandara Festival for Music and Singing, the very first music festival in the Upper Egyptian governorate of Qena, is set to start on Friday the 28th of February and will continue until Wednesday the 4th of March.
The festival is the result of a collaboration between different national institutions starting from the Ministry of Culture to the Ministry of Tourism and Antiquities, and Qena Governorate. It is part of Egypt's plan to achieve inclusion and cultural justice all over the country, especially in the more isolated and neglected governorates.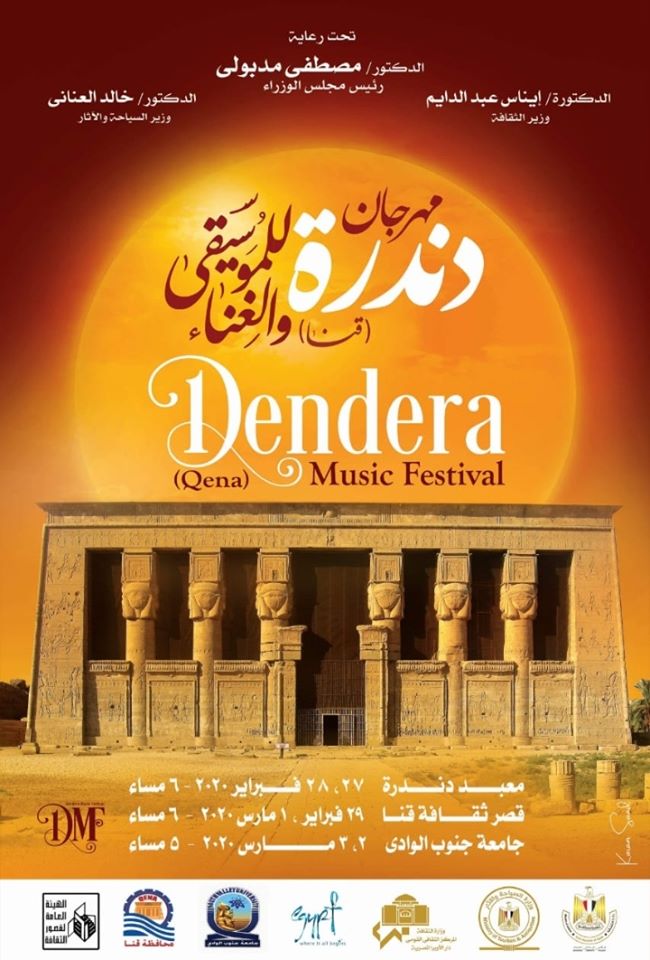 The dates of the festival have been changed, with the new dates reflected in the event's calendar but not in its posters.
Over the festival's six days, three different sites will host events: Dandara Temple, Qena Culture Palace and the University of South Valley. The launch of the festival will be held in front of the newly renovated Dandara temple, with a stage built it in front of it especially for the event.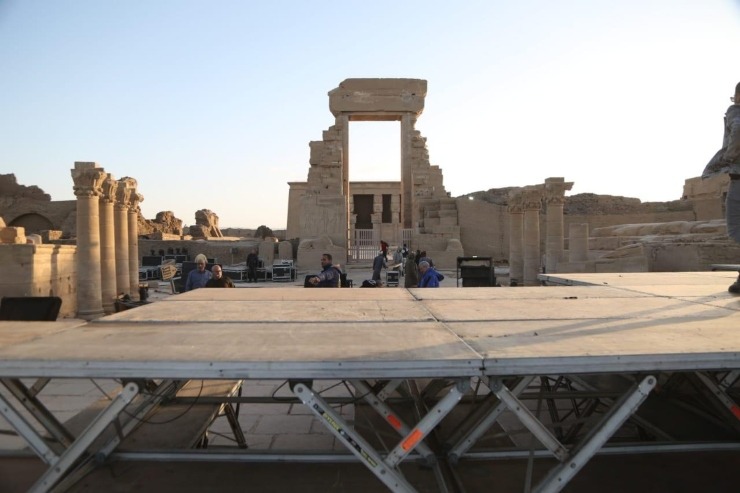 The festival will include 10 concerts, all of them free of charge, and they will feature prominent Egyptian artists like Medhat Saleh, Ali al-Hajjar, Hisham Abbas, Wust El Balad, Black Thema, and Masar Egbary.
The main personality of the festival will be the late distinguished poet Abdel-Rahman El-Abnoudi, and according to Minister of Culture Dr. Enas Abdel Dayem, he was chosen to be honored because he is one of the sons of Qena Governorate who left an eternal imprint in Arab poetry.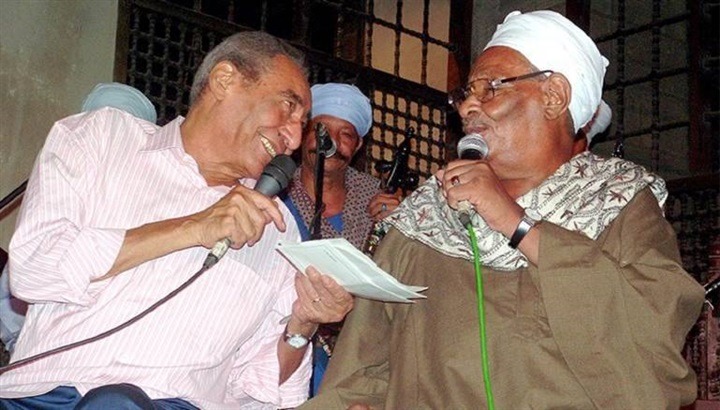 The festival will also include a book fair that will be held in Qena's Girls Club, and it will include remarkable Arabic books at affordable prices. The launch event of the festival and most of its activities will be broadcasted on Egyptian National TV.
We Said This: Don't miss the festival, it's not too late and it's free!