Are you ready to experience one of the world's largest electronic music festivals? The UNTOLD music festival is making its way to Dubai! For the first time ever, UNTOLD is leaving its home in Romania to bring its high-energy, unforgettable showcase of music and entertainment to Expo City Dubai in Feb. 2024.
But UNTOLD isn't just any festival – it's Dubai's first mega festival, promising to be so much more than just a music event. The festival is set to become a mainstay of the Dubai music scene, and is sure to make its mark as a must-attend event on the city's unmissable events calendar.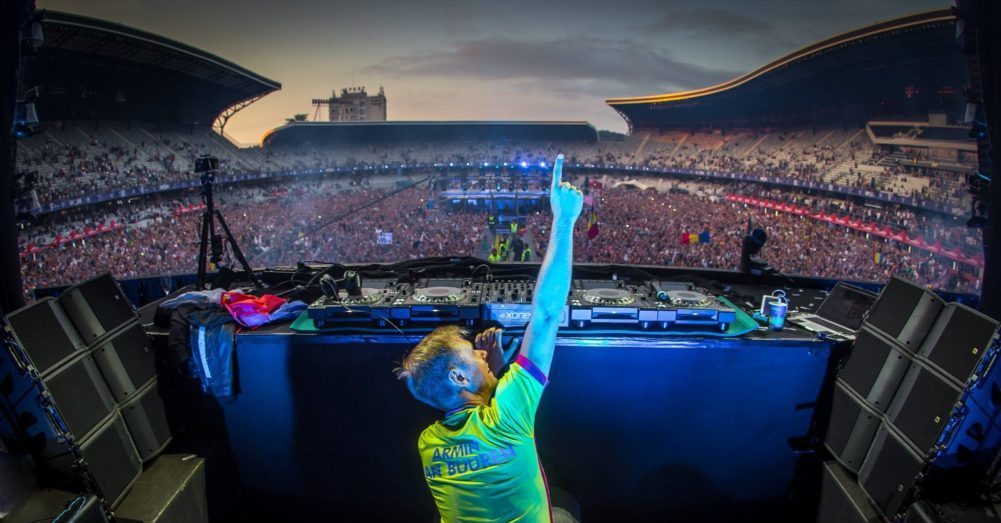 While the full line-up for UNTOLD Dubai hasn't been announced yet, we can expect some of the world's biggest acts and DJs to hit the stage, including Armin van Buuren, who is confirmed in the line-up. Some of the biggest names in music are set to take the main stage at UNTOLD Europe 2023 in Romania during August, including legendary DJs Alesso, David Guetta, and Martin Garrix. Even Imagine Dragons prepare to deliver a special live set that's sure to rock the crowd.
Armin Van Buuren and UNTOLD are aiming to break two world records in 2024 in Dubai, one for the highest performance on the tallest building and one for the largest LED screen ever used in a show. UNTOLD will make its Middle East debut next year with Armin van Buuren performing atop the world's tallest building, the landmak Burj Khalifa, utilizing the largest LED screen ever used in a show. Buuren tweeted, "I'm thrilled to be playing atop the Burj Khalifa and look forward to breaking two world records by doing what I love the most: playing music to all the fans that are so precious to me."
Tickets to this immersive concert experience haven't gone on sale yet, but you can sign-up for early-bird access and other special offers at Untold's official website.
So get ready to dance the night away with Armin Van Buuren and other incredible artists at UNTOLD Dubai!
WE SAID THIS: Don't Miss...Expo 2020 Dubai's End Paves the Path for Expo City Dubai, The UAE's Latest Attraction